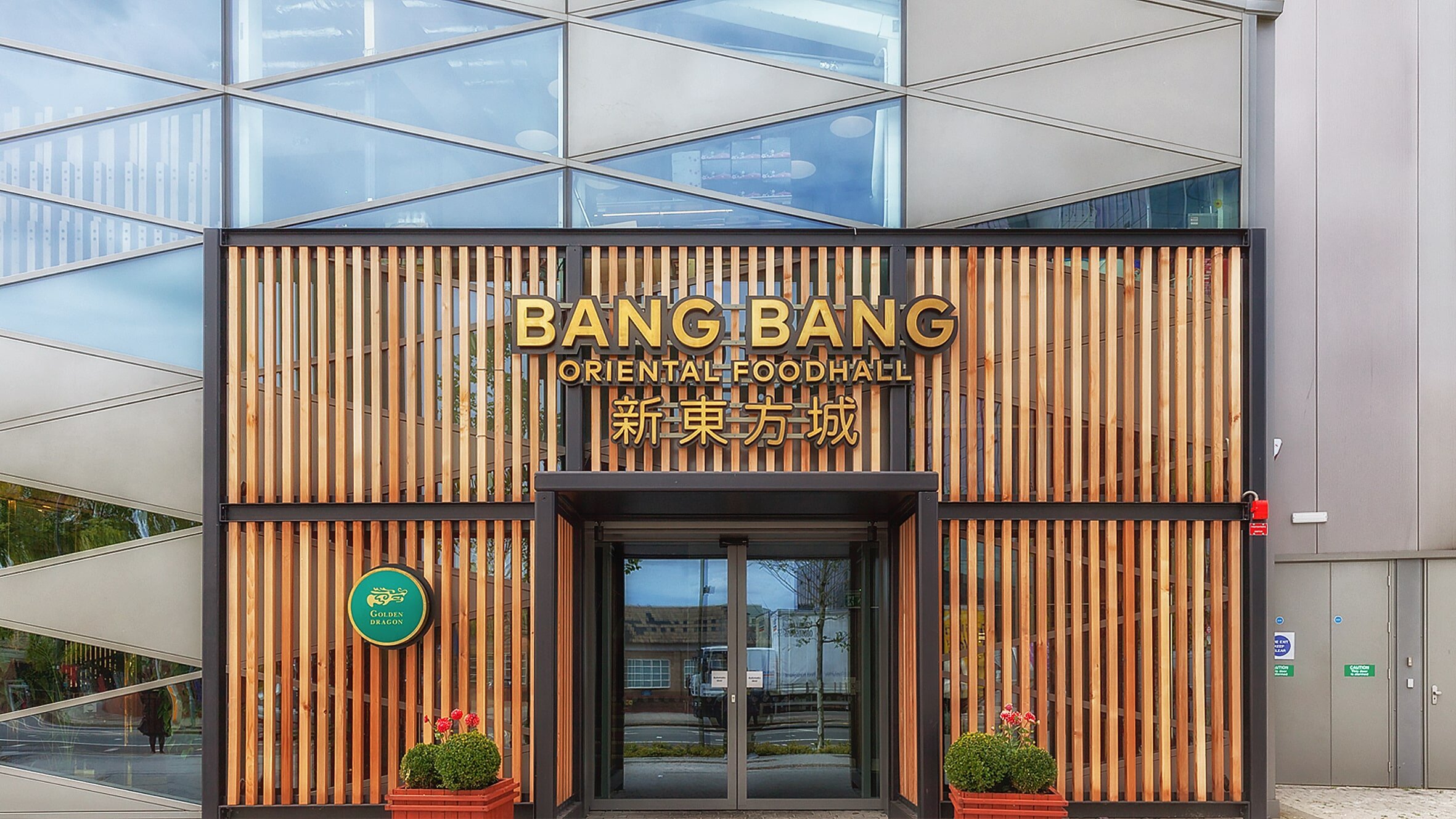 What is living in Colindale like?
Colindale, found in the London borough of Barnet, is a once-sleepy suburb currently undergoing a period of great regeneration.
As part of the Delivering for Barnet plan, which focuses on responsible development, more new homes will be built here than in any other outer London borough.
If you're looking to become a member of this blossoming community you'll want to know what living in Colindale is like. Here at UNCLE, we're slightly ahead of the curve (as usual) - Colindale is already the home of our newest North London development. By the end of this blog, you're sure to understand why!
Where is Colindale in London?
Travel north on the historic Edgware Road to the borough of Barnet, and you'll find Colindale. Living in Colindale, London amenities feel close but not overbearing. This north-west suburb is located in Zone 4 - meaning you can find cheaper accommodation without forgoing easy access to the perks of central London.
What transport links are available?
It takes roughly 20 mins to get to Zone 1 stations - definitely not a commute to turn your nose up at!
Colindale Tube station is in Zone 4 and runs on the Edgware branch of the Northern Line. It takes roughly 20 mins to get to Zone 1 stations - definitely not a commute to turn your nose up at!
In the other direction, you can get to St Albans in 15 minutes, meaning the natural beauty and activities of Hertfordshire are only a short Thameslink train ride away. Easy access to the M1 also enhances these travel opportunities for those of you with your own transportation.
The area is also served by a few different bus routes, with the 125, 186, 204 and 303 most likely to become your regular rides. If you're looking to travel further afield while living in Colindale, London airports are also within easy reach.
What is there to do in Colindale?
Sometimes people move to Greater London with the expectation that anything worth doing means travelling into central London. Despite the allure of having the big city so close by, there are usually more things to do on your doorstep than you realise. We've put together a selection of things worth exploring in and around Colindale.
What entertainment is available?
During the First World War, Colindale was an important centre for aircraft construction, and this history is documented and displayed in the local Royal Air Force Museum. This museum is free to enter and includes hangars of incredible historic aircraft, an outdoor picnic and play area, and a 4D Theatre that puts you in the pilot's seat and lets you experience a death-defying flying adventure. Get even closer to the real thing with the Spitfire Experience, where you can sit inside the cockpit of a real Spitfire Mark XVI.
If you have children in tow, there is also the fun-filled Inflata Nation, a huge inflatable indoor arena for parents and children to bounce through together. There are slides, ball pits, and even areas for gladiator-style duels to see who can keep their balance the longest.
We've already established how close Colindale is to Hertfordshire, so why not spend a day taking in the Roman history of St Albans and the various estates and beauty spots around it? The Gorhambury Estate is a wonderful day trip for anyone interested in history - you can walk the foundations of an ancient Roman theatre, or tour the beautiful gardens of Gorhambury House.
If you're looking for something to do with friends with beverages in hand, why not play a few rounds of snooker at the Hurricane Room? Open late, with food and drink served all day, even if you're not an expert with a cue and chalk, you're sure to have a good time.
What is the shopping like in Colindale?
When it comes to the weekly food shop, those of you looking for the best possible prices can rejoice - Colindale has an Aldi - currently the UK's cheapest supermarket. There are also a variety of retail parks that will be more than enough to suit your day-to-day needs. Colindale has a wide range of car dealerships, and also furniture stores - as if aiming to provide growing families new to the area with everything they need to settle down.
With Colindale currently undergoing regeneration expected to provide a 'major boost to business' in the area, there's the possibility of more independent businesses emerging to cater to the growing population.
Where to eat in Colindale
Previously known as Oriental City (and before that, Yaohan Plaza), Colindale is also home to the Bang Bang Oriental Foodhall. As the Japanese Yaohan Plaza shopping centre, and later as Oriental City (which earned the area the nickname of the 'real Chinatown'), the area was established as an important location for the East Asian community. The Bang Bang Oriental Foodhall continues this legacy, as a place to find tasty East Asian delicacies and as an important community centre.
A short bus ride away in neighbouring Hendon you'll find Mr Baker, a huge kosher bakery serving baked goods such as pizza, falafel and baklava that you can take away or eat in.
If Italian is more likely to tickle your tastebuds, Spaccanapoli is the restaurant for you. Found just around the corner from Colindale station, this authentic Italian eatery is known for its amazing tiramisu.
Is Colindale a safe area to live in?
Safety should always be a primary concern when moving to a new area. Without a sense of security, how are you supposed to relax and let your new digs truly begin to feel like home? Luckily, Colindale is in Barnet, which is ranked in the top 10 safest boroughs in London, with a crime index of fewer than 100 crimes per 1,000 people.
However, even with this comforting statistic, the more people that live in an area the higher the amount of crime will be - and this can sometimes be a difficult adjustment for someone moving to London from a more rural area. There are lots of measures you can take to help yourself feel safer in London, and you shouldn't feel shy about security being at the top of your list when looking for a new place to live.
Development in the area means crime rates are currently improving even further, along with amenities, meaning more eyes are on Colindale as its infrastructure is updated.
Even without this current regeneration, Colindale is considered a good neighbourhood for families. There are lots of highly-rated schools in the area, including independent grammar schools and 'outstanding' Ofsted-ranked primary schools. This, combined with the good amount of local greenspace and previously mentioned travel links, means that there are solid foundations for family life in Colindale.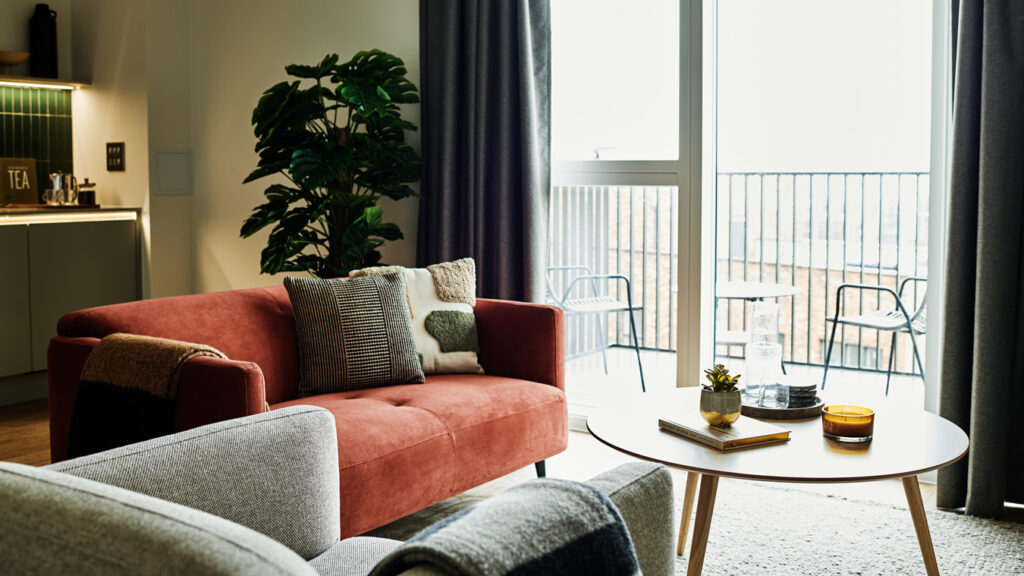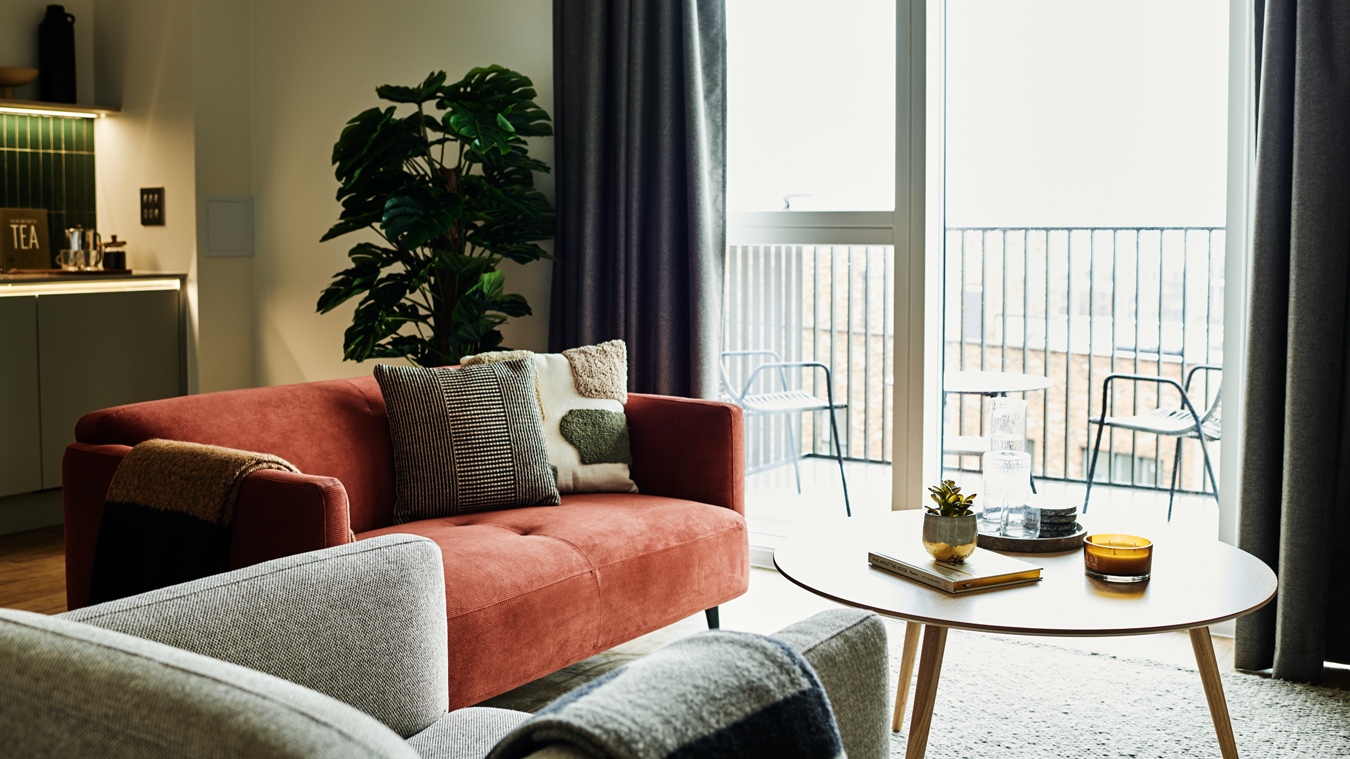 Live in Colindale with UNCLE
Picture this. You decide you want to live in Colindale. More specifically, you decide you want to live in a beautifully designed and fully furnished two-bedroom apartment. The tube is mere minutes away on foot. Your pet can come with you, but if you need more company you can always head down to an inviting communal workspace and hang out with your neighbours. They convince you to try the on-site gym. You break a world record on the treadmill and everyone applauds.
Okay, so maybe we got a bit ambitious towards the end there, but athletic achievements aside - everything else we mentioned is possible if you decide to live in Colindale with UNCLE. We want to raise the bar for renting. Our on-site managers are available for routine repairs and maintenance - so don't expect to be waiting around too long. Security is a priority, so let us worry about watching the door and you worry about being a VIP. Colindale may be our new favourite place, but we have a few others it might be worth taking a peek at too.
See our apartments in Colindale, London and get in touch to find out more.