The Top UK Cities and Amenities to Live Near
When choosing where to live there are many factors to consider. Do you want to be close to green spaces or would you prefer a supermarket nearby?
With this in mind, researchers at UNCLE have decided to answer the question of where is the best place for renters to live, and what amenities are highest in demand…
What are the best UK cities to live in?
When asked which city is the best place to live, England's capital came out on top, with 20% of respondents picking this as their top spot in the UK. There's no shortage of amenities in London, with world famous schools and universities, green spaces aplenty and endless socialising opportunities throughout the city. In second place is historic York (15%) followed by Edinburgh (13%), Oxford (12%), and Manchester (11.4%).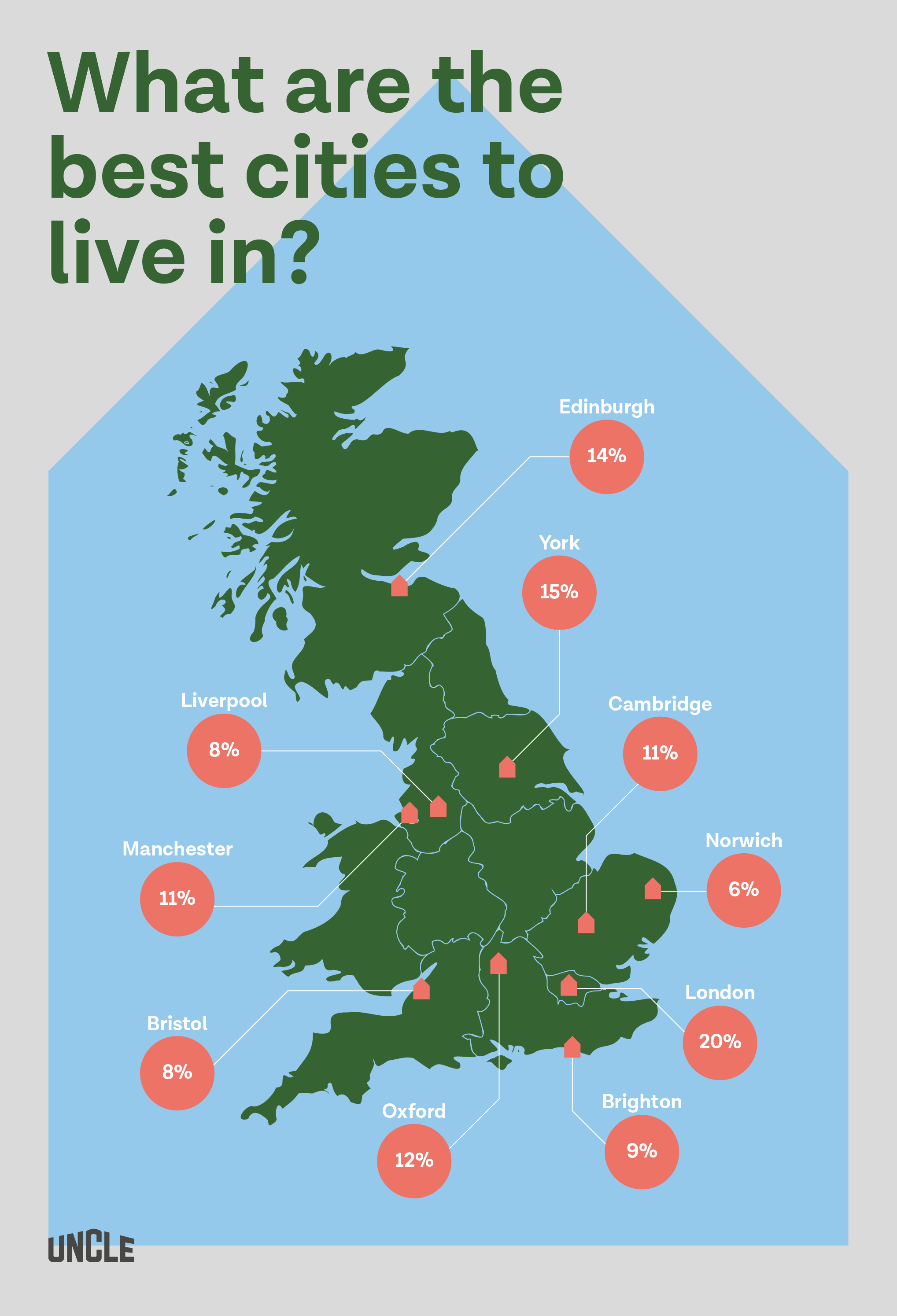 What are the most desirable amenities for UK renters?
Most of us want a combination of practicality and leisure with our amenities. The top three most desirable amenities Brits would choose to live near were revealed to be supermarkets (51%), green spaces (40%), and good schools (31%). However, hospitality and shopping are also high on the list of priorities, with 22% of respondents wanting independent shops nearby, 20% wanting restaurants and 19% wanting traditional pubs.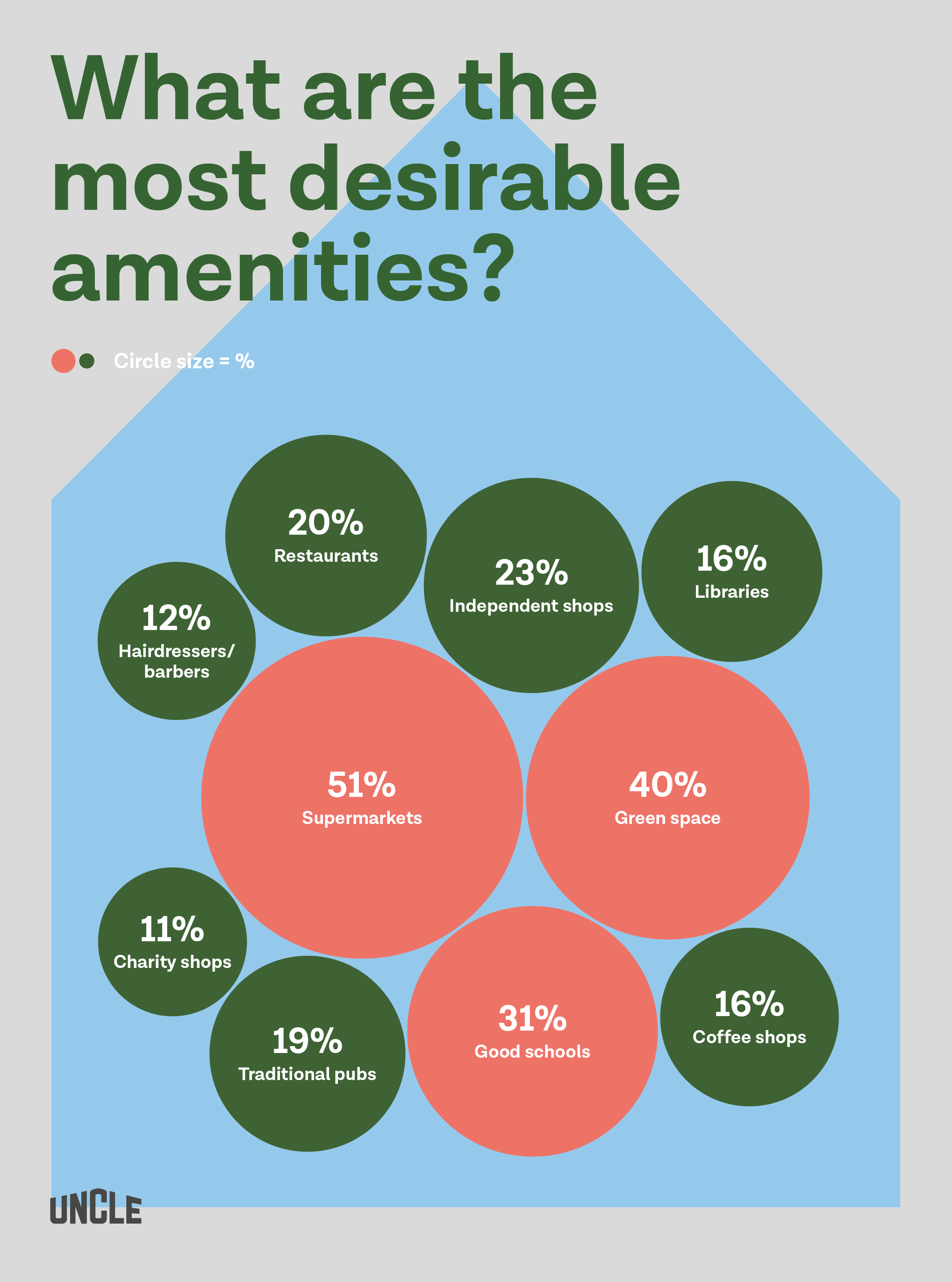 Methodology:
A survey of 2,013 people was conducted. This research was carried out on behalf of UNCLE by Censuswide. Censuswide abide by and employ members of the Market Research Society which is based on the ESOMAR principles.