What Are The Most Popular Celebrity Neighbourhoods?
Certain locations around the world have star appeal with many celebrities choosing to call them home due to the number of film, music, and TV opportunities available, but where around the world has the most celebrity homes? And which homes are the most viewed online?
It may come as no surprise that the United States tops the list with the most celebrity homes and is way ahead of other countries. With many celebrities having multiple homes in the country and it being home to Hollywood it's certainly one star-filled place!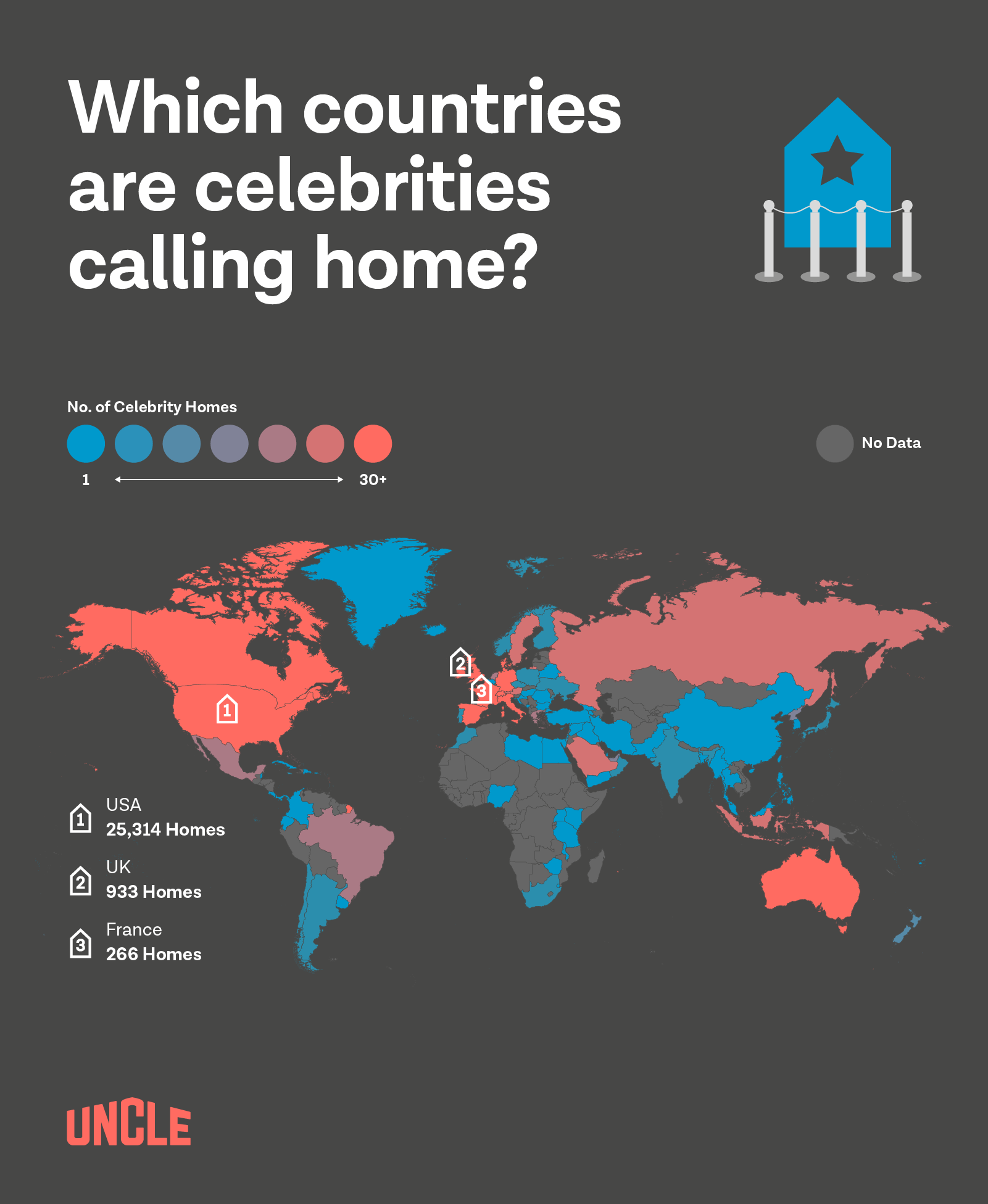 Taking a deeper look into the specific locations that stars have properties in, Los Angeles comes out on top. But when looking at which of the top 10 locations has the most celebrity homes per square mile, it's Beverly Hills which is the most densely populated with celebrities. If you're looking to rent a property in one of the top 10 celebrity locations then New York is the most expensive, however you may well spot an A-lister in the area.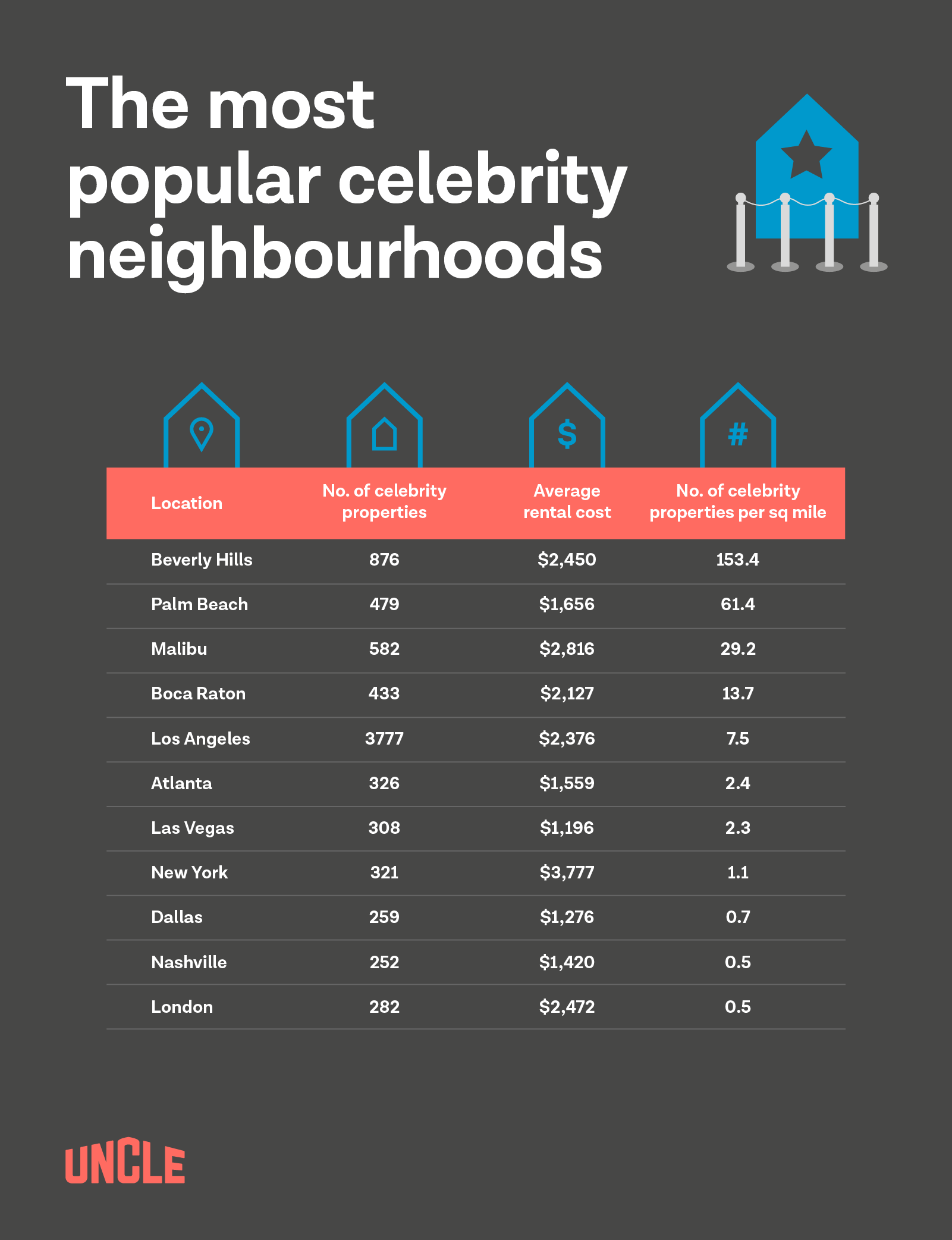 We all enjoy a peek into a celebrity's lifestyle when they give us glimpses of their home on Instagram, but which are we seeking out online the most? We've looked at which homes are the most viewed on VirtualGlobetrotting. Will Smith tops the list followed closely by the Kardashian-Jenner family home.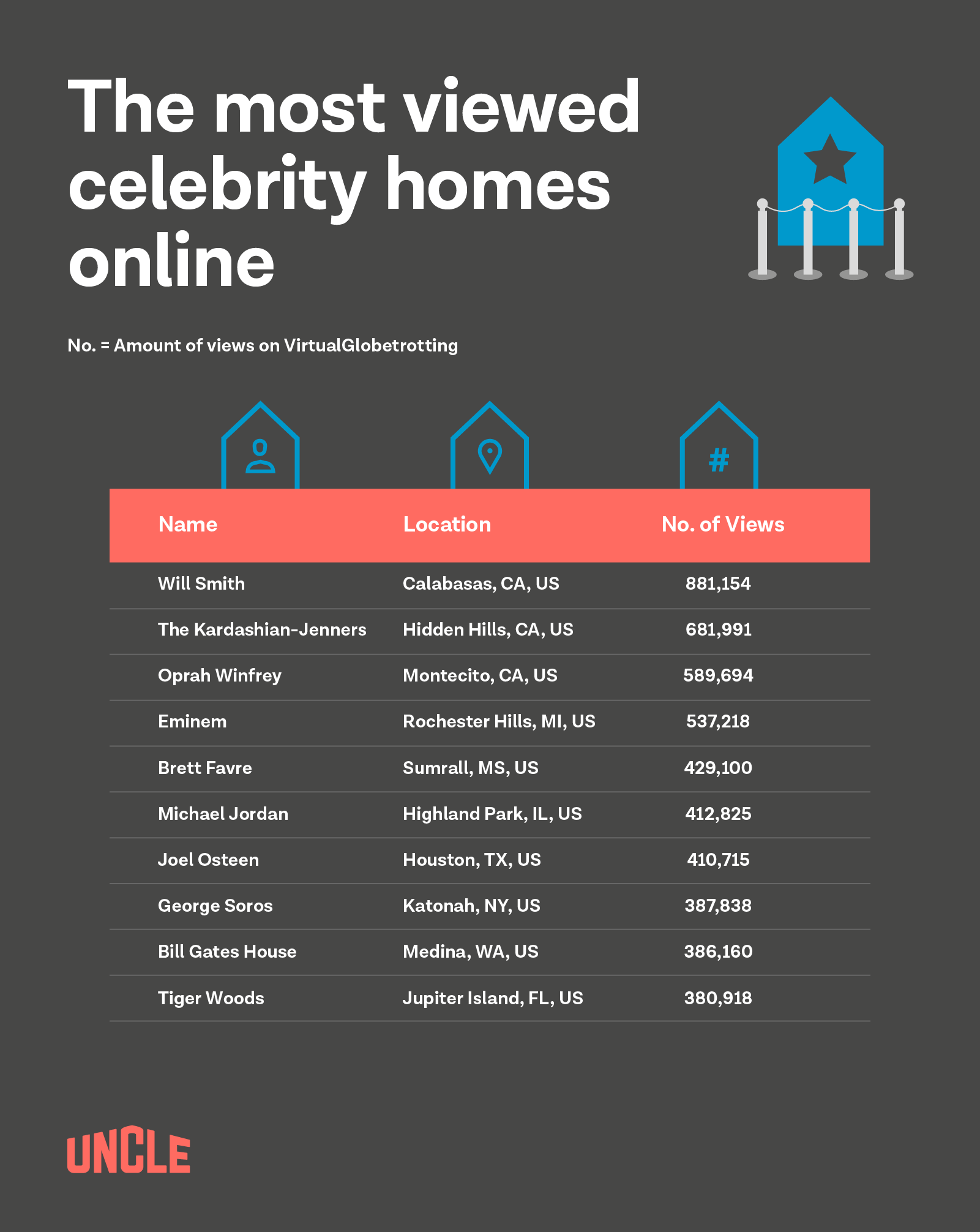 Whilst Will Smith tops the list overall, we've also broken the data down by category to see which celebrity homes we're most intrigued by from music and acting to high profile names in business and government.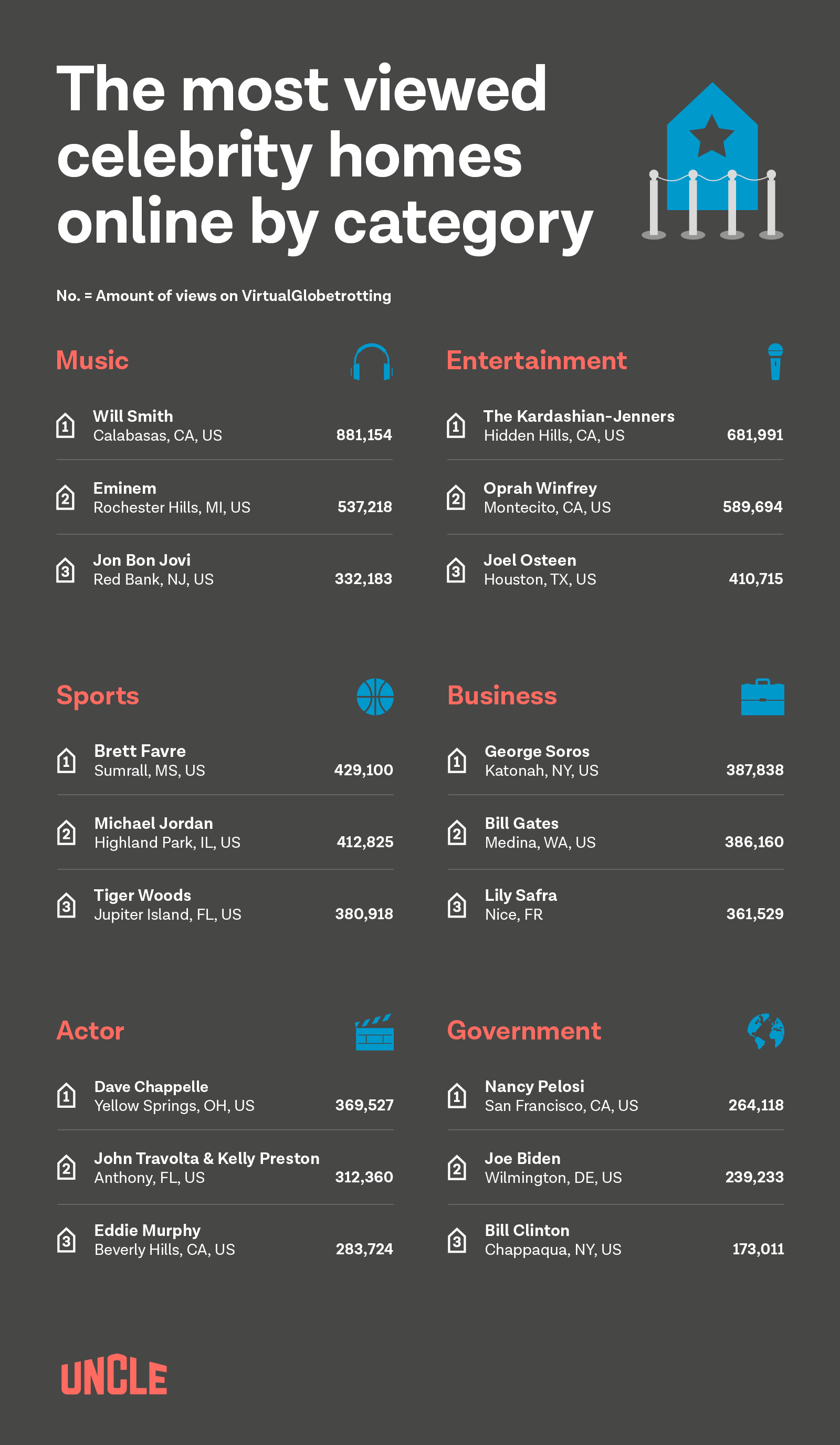 If you want to celebrity spot in London, you can find an apartment for rent in Wembley, Elephant & Castle or another one of UNCLE's locations.
Methodology:
Data was sourced from VirtualGlobetrotting and is correct as of June 2021. The data included both owned homes and rental properties, and celebrities may be listed more than once where they have more than one home or be listed for properties they lived in previously. A full methodology and list of data sources can be found here.