The best places to live based on your favourite takeaway food
The nation's love of takeaways has continued to grow in recent years, with one study estimating that we spend over £450 a year each on our favourite takeaways. With good food playing such a big role in people's lives, it's no surprise that 75% of home seekers say that access to good cafes, bars and restaurants is a vital consideration when deciding where to live.
Bearing this in mind, we've analysed data from popular takeaway delivery platform Just Eat to reveal the best places to live according to your favourite takeout cuisine.
What are the UK's most popular takeaway cuisines?
When looking at the most populated towns and cities across the country, there is a clear winner for top cuisine with Indian accounting for 64% of locations including London and Birmingham. According to our data, the nation's capital has over 1,000 takeaway restaurants claiming to serve the cuisine, almost 12% of their total takeaways. The second most popular cuisine on offer is American, including favorites like burgers and fried chicken, which comes top for places like Manchester, Belfast and Leeds. Take a look at the map below to see the most common takeaway cuisine offered where you live.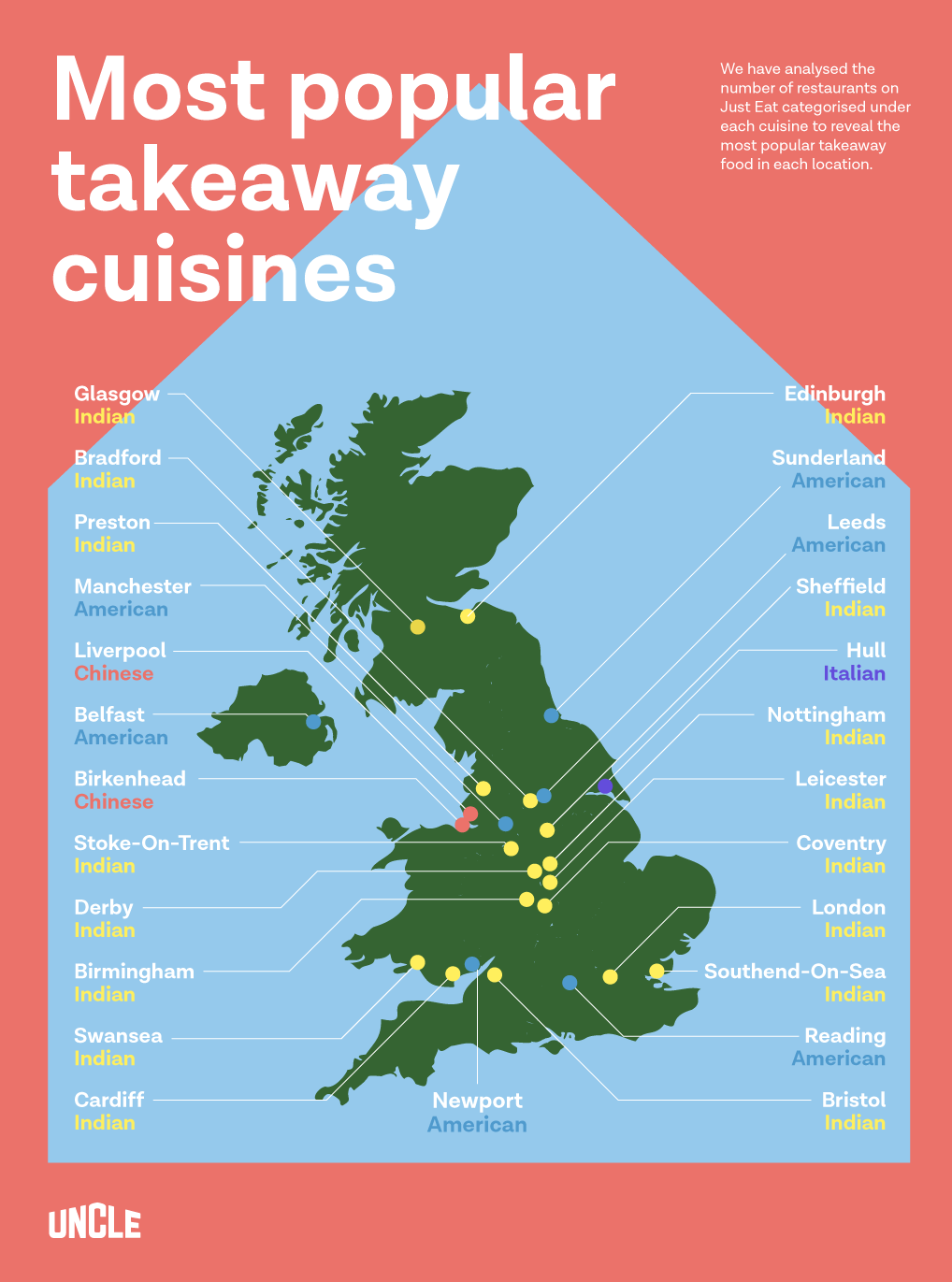 Top locations for takeaways by population
To get an idea of the top locations for takeaway access, we've compared the total number of takeaways to each location's population. With the least number of people per restaurant, it's Solihull that comes out on top, having around 72 people per restaurant, which could result in fewer queues and shorter wait times in the town. Watford and West Bromwich follow in second and third place respectively. Take a look at the data below to see which other locations have the best access to takeaway restaurants by population.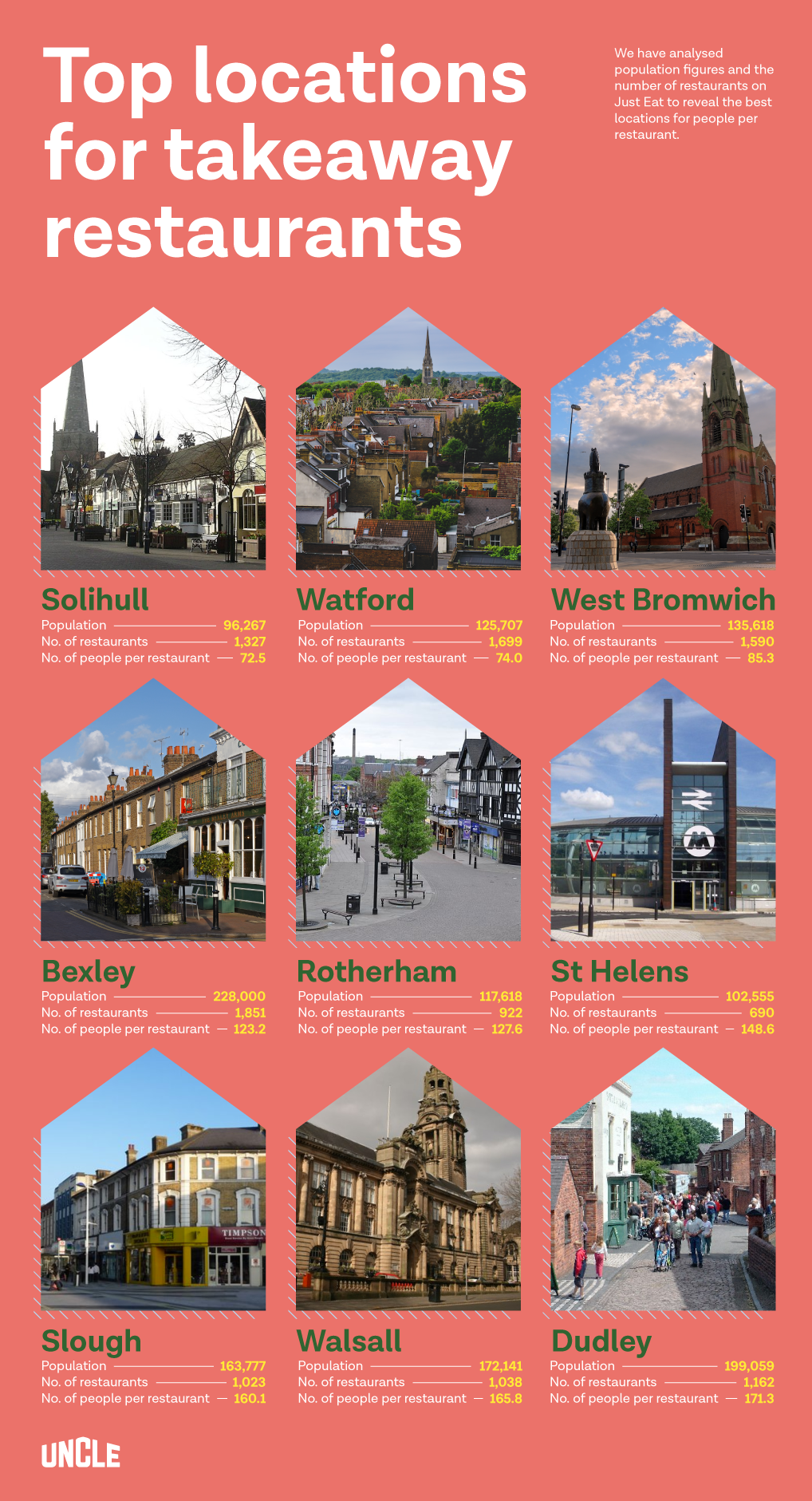 To be close to all your favourite cuisines, we would recommend taking a look at homes in London and Manchester, where you will find almost 20,000 restaurants combined!
Methodology
UNCLE gathered data on the number of takeaway restaurants in each location from Just Eat. Cuisine data was sourced by analysing the number of restaurants in each cuisine category for each location. Restaurants can offer more than one cuisine so can be featured under more than one category. Only country-specific cuisine categories were analysed. Categories relating to meal types or specific foods such as Lunch, Dinner, Pizza, Halal etc were removed. Data was gathered during October 2021