Which countries around the world rent the most?
Renting has many benefits – flexibility and free movement, just to name a few. But which countries around the world rent the most?
Switzerland takes the top spot, with 61% of the country opting to rent a property, closely followed by Germany at 54% and Denmark at 47%.
Take a look at where other countries rank on the map below.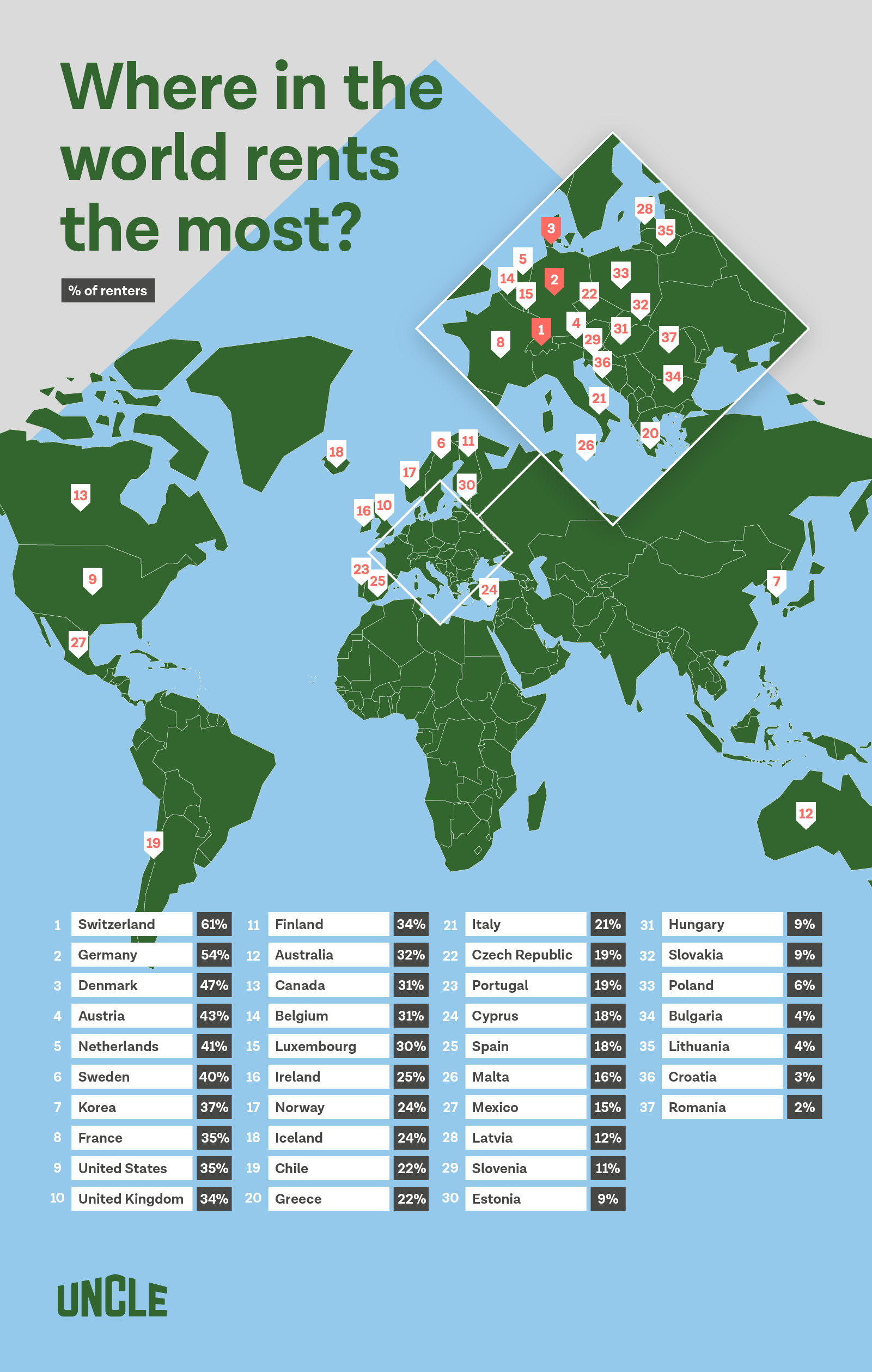 So, why do people choose to rent, and what do they consider when looking for a rental property?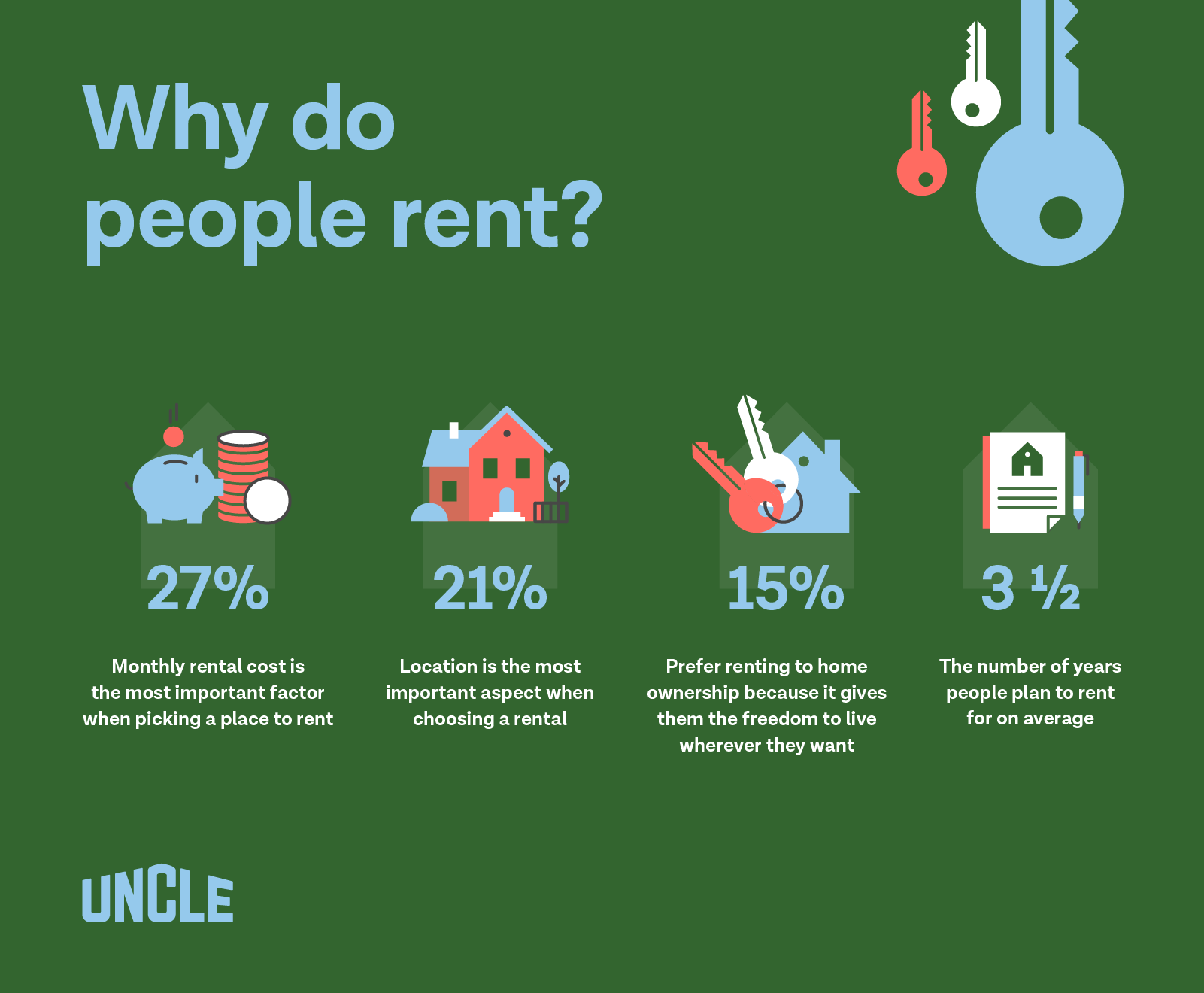 Renting can be a long-term or short-term thing. Life events may happen which means renting a property works out far better than purchasing a property. So just how long do people plan to rent for?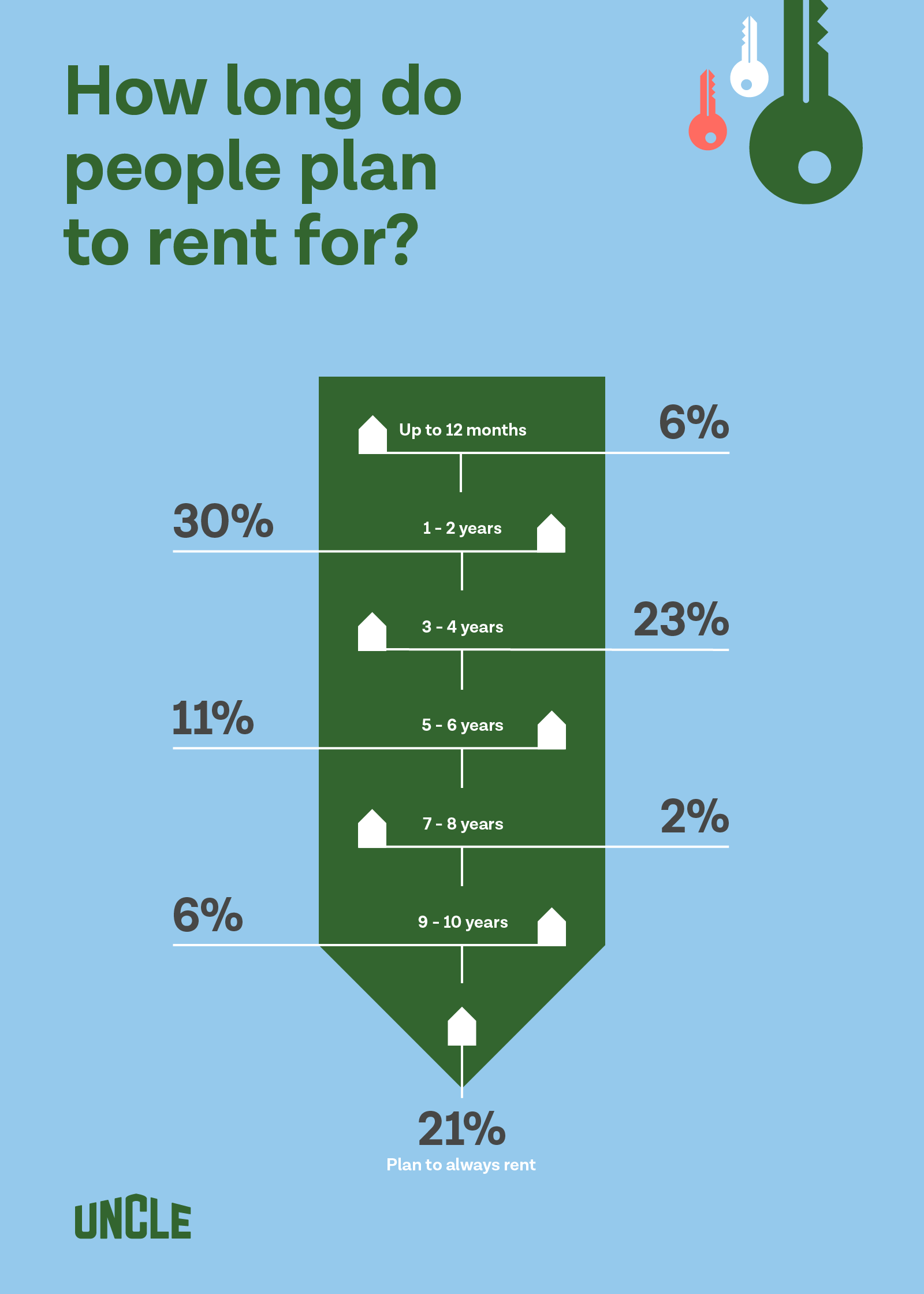 There is a lot of emphasis placed on homeownership, especially for the younger generations. However, placing a large chunk of money on a house deposit isn't possible for everyone, nor what they might want. So what do different generations think about renting?
Surprisingly, nearly 1 in 5 (19%) boomers (55-74) want to carry on renting for as long as possible as they don't like to be tied down. Take a look at the bar graph below to see what other generations' views were.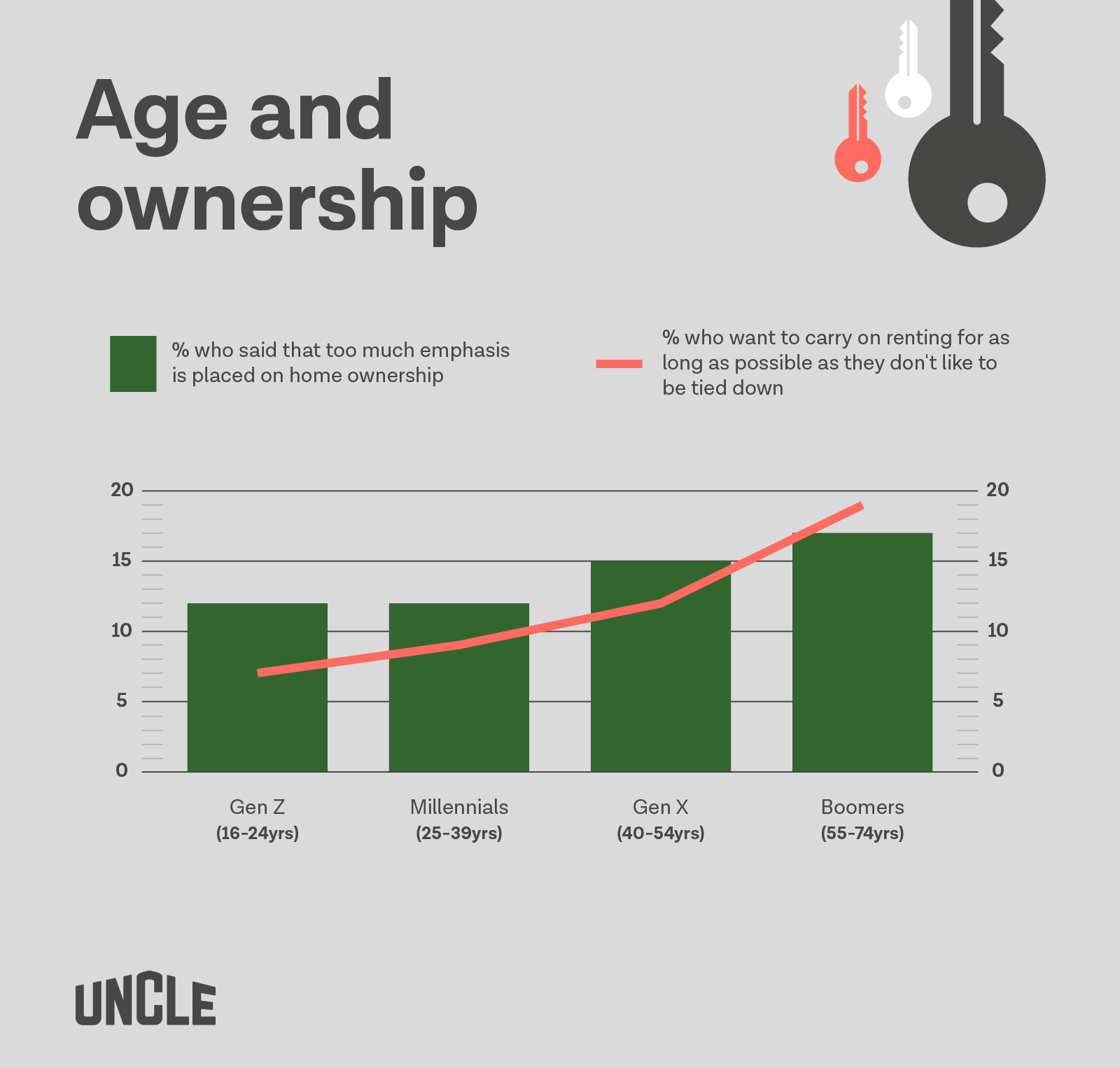 Methodology:
Data on the number of people renting around the world is taken from the OECD housing database using the latest data available showing the share of households renting in the private and subsidised sector. Data can be viewed here.
Survey research was conducted by Censuswide with 1,002 Renters in the UK between 09.04.21 to 12.04.21. Censuswide abide by and employ members of the Market Research Society which is based on the ESOMAR principles.