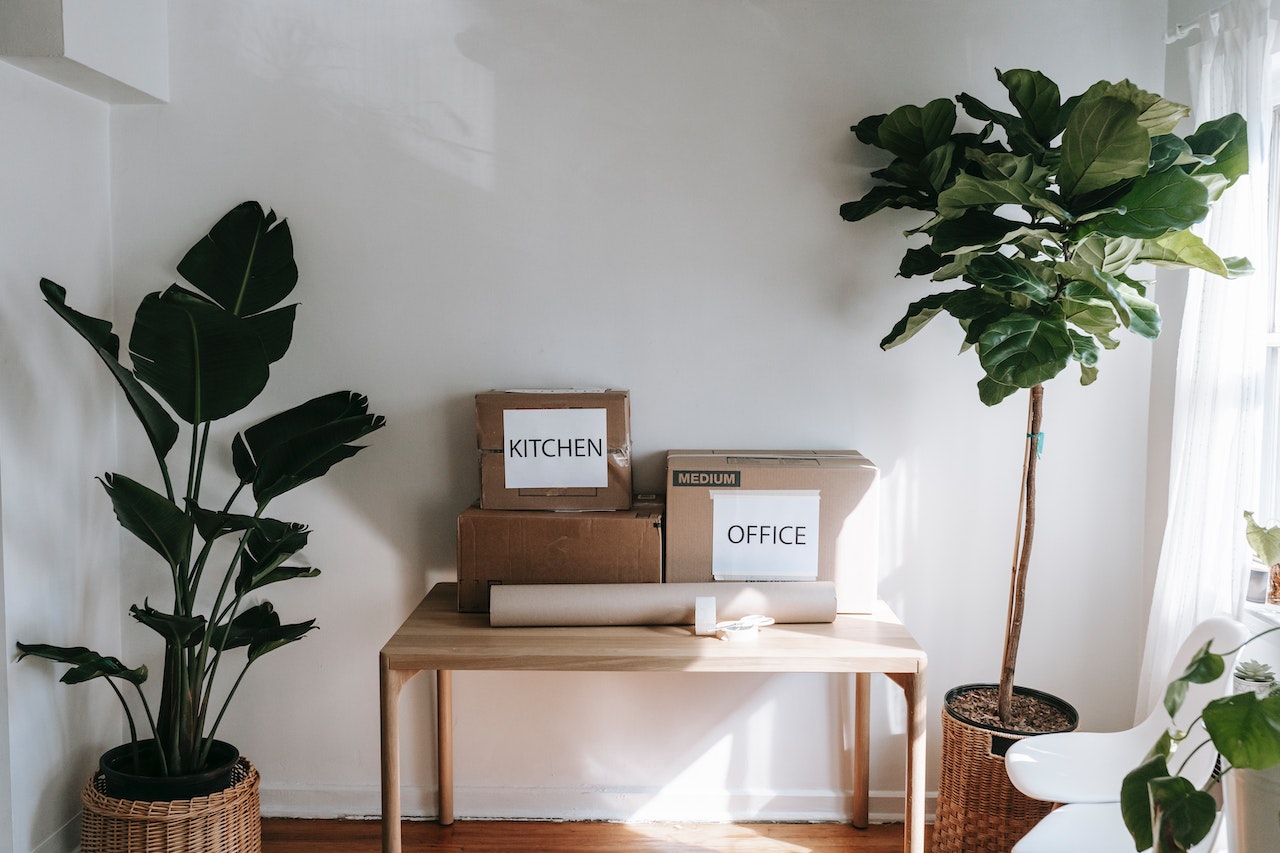 The best London removals companies 2023
When it comes to moving, you have more than enough to think about without worrying whether your belongings will make it from A to B. The fear of the goods and furniture you've lovingly collected getting broken or lost in transit is a legitimate worry, and not something you want to be stressing over on moving day.
The easiest way to alleviate that pressure is by hiring a specialist. We've made a list of the best removals companies operating in and around London, to help you find the van with the plan to make your move a success.
What makes a good removals company?
If you're wondering how to find a good removals company among the dozens of listings, there are a few key indicators to keep your eyes peeled for:
a good company should be happy to provide you with a written quote for how much their services will cost you.
Read reviews - read reviews from people who have used the company before for honest, unfiltered opinions on the service they received. Some people focus only on the best and worst of the reviews, while others recommend focusing on the reviews that come in the middle, as they're likely to be more specific in their grievances.
Ask for a quote - a good company should be happy to provide you with a written quote for how much their services will cost you. You can then compare this number to other quotes to make sure that you're getting a good deal. Aim to gather a minimum of three quotes to get a good idea of the average cost. Look for a company that's interested in helping you understand their charges fully, and suggests the cheapest and most efficient way for you to move your things.
Check their insurance - your chosen removals company will be responsible for your belongings while they're in transit, so you'll want them to have a good insurance policy in the event of anything being lost, stolen or damaged. The alternative could result in an unintentional and unwelcome thinning-out of your furniture.
Packing potential- some companies offer packing materials for a cheaper rate than you can get elsewhere, or provide reusable packing boxes. Some companies offer packing and unpacking services, and can help with furniture assembly once you've reached your new home.
Look for red flags - very few legitimate reviews, no fixed address, and misleading or minimal contact details could be a sign of danger. On the other hand, if their staff are good-natured, transparent in their communication and eager to help, this is also a great sign that you're going to get along with their services.
Whichever company you go with, you should consider creating a document or brief to provide them with for the big day itself, with all of the information they'll need to complete the move. This can include a comprehensive list of what's being transported, where to, and important contact details they might need during transit.
Ultimately the decision of what makes a good removals company comes down to your individual needs, but it's important to keep an eye out for scammers. Always check that your chosen company has a concrete complaints procedure, and make sure any quotes and estimates are put down in writing for you to have a copy of.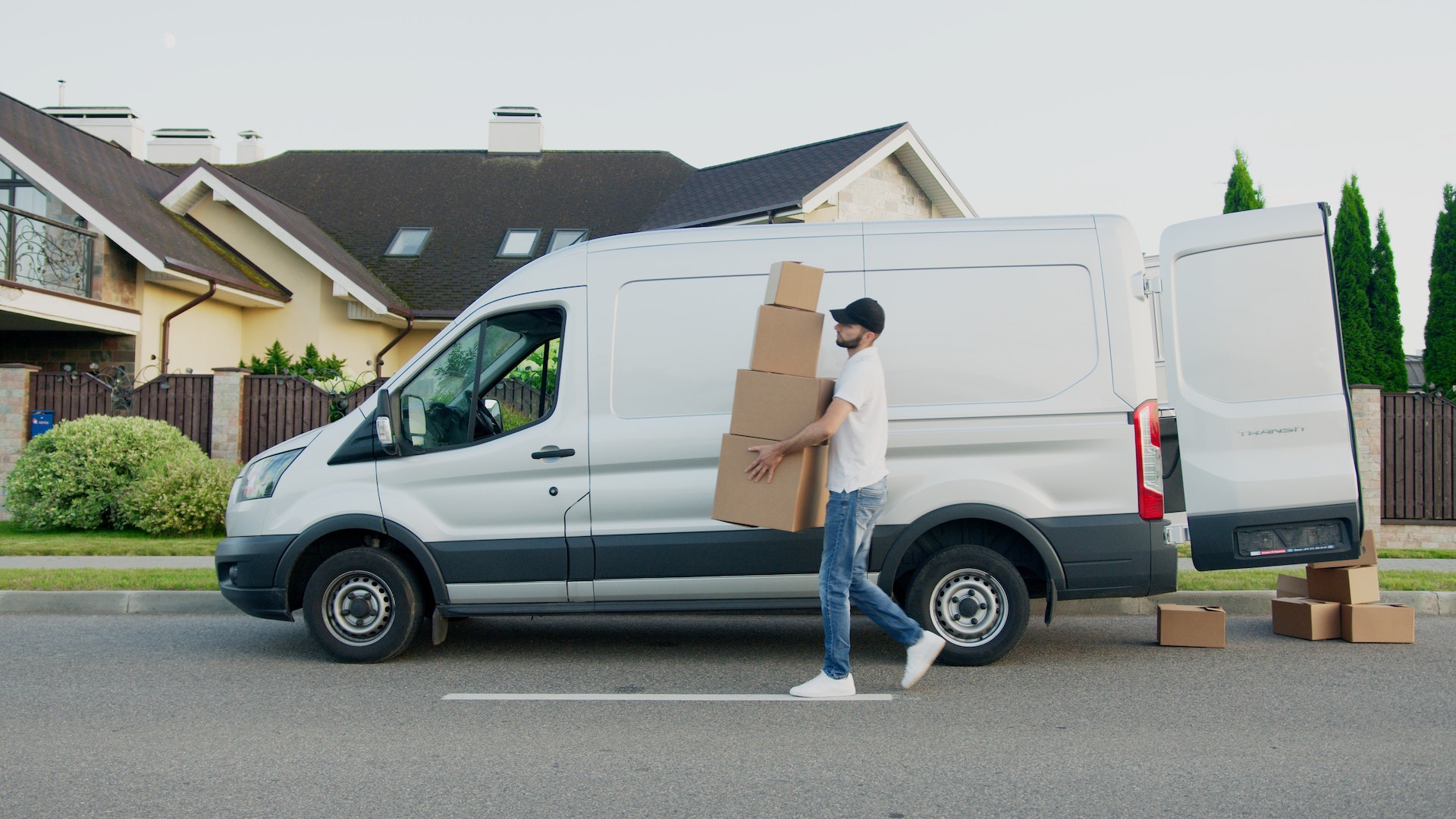 The best removals companies 2023
Here is our list of the best removals companies in London, based on legitimate reviews and ratings from Trustpilot:
All Movers
With reviews praising their affordability and professionalism, All Movers come highly recommended. They can help you move to any location in the Greater London area, and claim to be the best company to choose for small to medium moves, such as student moves. If you're looking for a fully insured removals company and only need to shift a few pieces of furniture, All Movers would be an excellent choice. They also offer a service collecting and delivering furniture purchases, such as things bought from secondhand websites like eBay or Gumtree.
Finest Van
Declaring yourselves to be the finest men with access to vans is a big claim, but the reviewers for Finest Van seem to agree. A family-run business established in 2009, they cover the entirety of London but also specialise in moving things out of the capital to locations nationwide. As well as home moves they can also help with office relocation, helping with packing and unpacking, and offer an eco-friendly box service where you can rent reusable packing containers. They're also working towards selling their own packing materials.
Vertigo Transport
With more than 20 years of experience, Vertigo Transport knows a thing or two about getting things to where they need to be. It's a big green flag that they recommend a home visit in order to be able to quote you a price for your move, and have an impressive range of moving vehicles, from 3.5 ton vans up to 17 ton lorries. They also offer storage solutions, which can be a lifesaver during complicated moves or situations where work needs to be carried out on a property before furniture can be moved in.
Find My Man and Van
Operating all over the country, Find My Man and Van will connect you with movers for your flat or house move with their incredibly easy-to-use website. They also allow you to hire the van without the man, giving you a bit more freedom and flexibility for moving your belongings. A common theme in their reviews is their professionalism and reliability, even at short notice and in complicated circumstances, which is always good to know.
Aussie
You don't have to be moving down under to enlist the services of Aussie (though they can handle international moves if you need them to). As well as moving and storing your furniture, they offer a variety of packing materials, and some other useful services that can make your move a breeze. These include deep cleaning, end-of-tenancy inspections, handyman services, and painting and decorating. They also have a commitment to helping with eco-friendly waste disposal, which means one less thing for you to worry about when moving.
AnyVan
Not just any van, but AnyVan! Another moving company with some good eco-commitments, they've partnered with the World Land Trust to make their vehicles carbon balanced. As well as handling regular moving requirements, they're also able to move your car or motorbike. They also offer a service for collecting and delivering any furniture that you've bought or sold through services such as eBay. Any musicians looking for help moving difficult-to-handle instruments such as pianos will also be pleased to know they're experts in the field, having moved instruments for the Royal Opera House.
JJD
JJD boasts costs similar to that of an UberXL for most jobs, with prices that will 'save you up to 50% on your next move'. They're available 24/7 and aim to get a driver to you in under an hour, no matter where you are. This could be particularly useful in the event of arrangements falling through for moves when time is of the essence - a lot of JJD's reviews talk about them coming to the rescue at short notice.
Brilliant Removals
Covering all of London, Brilliant Removals offers comprehensive moving services, including packing, unpacking and assembling. They also offer some good deals when booking different combinations of services, as is often needed when moving house. There's a considerable charge for cancellations, and any cancellations made within 48 hours of the moving date will be charged in full, so it's important to know your moving date is set in stone before booking.
Pask's Removals
Reviews cite Pask's Removals as being accommodating and professional, family-friendly movers. As well as national house moves they can handle office relocations, storage solutions and international moves - but are based in South London. Moving garden items such as outdoor furniture and machinery are included as standard, and they're also able to disconnect and reconnect appliances for you. They also have a collection of video content on their website, including tips on how to load and secure things inside a van for transportation, as well as friendly and fun personalised messages from the team.
Renting with UNCLE in London
With one-third of Brits aiming to move in 2023, removals companies are undoubtedly looking forward to the year ahead. But for the people moving, relocating can be a fraught experience - especially if you're already juggling dodgy landlords and excessive hidden fees. That's why at UNCLE, our aim is to introduce people to renting the way it should be - with perks, privileges, and resident managers that take the time to learn your name. Imagine all of that, wrapped up in beautiful premises with high-quality furnishings and top-notch security.
Flexibility and consideration is the name of the game - which is why we offer a 2-week trial period. If you decide within 14 days that you don't like your new place you can move right out again, with no fees or questions asked. But with our flexible leases, fast routine repairs and inviting communal spaces, we hope you'll feel at home renting with UNCLE.
Our newest location in up-and-coming Colindale has both one and two-bed apartments, is pet-friendly, and is just across the road from the tube. If you think that renting with UNCLE sounds like a dream come true, get in touch and we'll prove it. We've recommended the removals companies, all that's left for you to do is get moving.