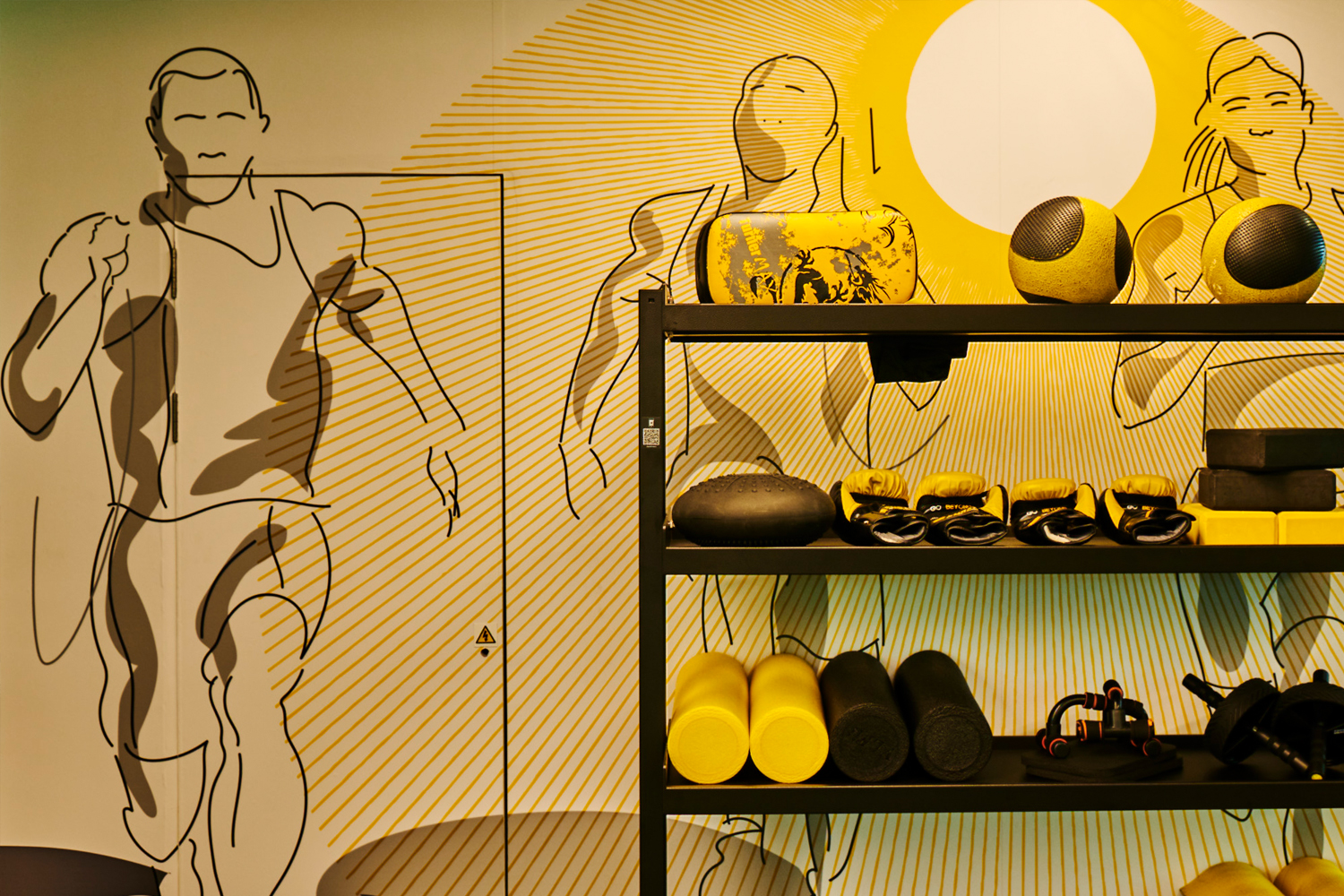 Which are the best gyms in Elephant and Castle?
A recent study from PureGym has found that London has the highest number of gym-goers in the UK. One in five London residents has a gym membership, the majority of which visit the gym at least twice a week or more.
In spite of this, 64% of people feel that they don't look after their health as much as they should - many Londoners feel the strain of sedentary desk jobs impacting their physical health, and rely on the gym for their daily dose of movement. This is just one of the many reasons why going to the gym can be beneficial to you, body and mind.
Finding a gym that matches your energy (and your budget) is the first step in your fitness journey. If you're based in Elephant and Castle or looking to move there soon, and keen to explore the local gym scene, we've got you covered.
Gyms in Elephant and Castle
Whether you're looking to lift, set on spinning, or pining for pilates, here are some gyms guaranteed to get your heart racing.
Whether you're looking to lift, set on spinning, or pining for pilates, here are some gyms guaranteed to get your heart racing.
Gymbox
With locations all across London, and its Covent Garden branch making Esquire's list of the best gyms in London, Gymbox is a very well-known fitness company. Its founder Patrick McKinney has experience in designing nightclubs, and that same energy is very obvious in the distinctive Gymbox atmosphere. Esquire described Gymbox as feeling 'as much like a place to party as a place to work out' - for many, the promise of this kind of energy makes this gym all the more inviting. Gymbox has a soundtrack specifically designed to enhance this club-like feel, and employs in-house DJs to pump out the tunes - all in the name of helping you get a few more reps in.
Gymbox is also a great gym for unique classes, featuring everything from roller disco to tumbling, alongside the more traditional offerings of callisthenics, yoga, and kettlebell classes. All of this innovation comes at a cost however, and a Gymbox membership will set you back £70-£80 a month.
The Castle Centre
The Castle Centre is much more of a traditional gym, complete with swimming pool and spa, and a creche for the little ones. It recently underwent an impressive £20m refurbishment, so you can expect shiny new facilities everywhere you look. The Castle can host children's birthday parties, facilitate ball games such as netball and badminton, and offers adult swimming lessons in its 25m six-lane swimming pool.
There's a Free Gym & Swim scheme available to local residents aimed at keeping the community fit and healthy, and make use of an on-site GP referral programme. This scheme pairs people with long-term health conditions with instructors and trainers who can help them get the physical activity they need. Regular memberships start from as little as £19.99.
Snap Fitness
One for the night owls, or those who work unsociable or irregular hours and struggle to maintain a gym routine, Snap Fitness is open 24/7 to its members. It offers a variety of weights, Technogym cardio equipment and resistance machines for patrons to use. While it may not be the world's flashiest or most unique gym, reviews praise its cleanliness and the friendliness of its knowledgeable staff.
Another feature of Snap Fitness is the fact that it allows day passes from £9 a visit, which is great if you don't feel able to fully commit to a monthly membership of £45.99. This gives you more freedom for trying classes and workouts without feeling pressured into doing anything you don't enjoy for the sake of money. Keep an eye out for the regular seasonal offers that will help you to get more bang for your buck.
Fight City Gym
This gym boasts 5500 sq ft of mixed martial arts training facilities, including a dojo, boxing ring, and weightlifting area. Fight City Gym's mission is to make combat sports accessible to everyone, and less intimidating for newbies. It offers classes in boxing, jiu jitsu and muay thai, and promises a holistic approach to combat training that also covers diet and recovery.
It regularly hosts bootcamps, matches, and other fight-based events, led by coaches who have often competed themselves and can teach from personal experience. Training for combat sports can be an excellent, well-rounded workout, and is a great option for someone who finds gym-going aimless. Fight City Gym offers a variety of membership levels ranging from a £35 two-week experience to 12 months unlimited for £1425.
Living In Elephant & Castle with UNCLE
It may take some time to test every gym Elephant and Castle has to offer - but finding a workout space that you click with is important. After all, if you love the gym and plan on going as much as possible, you might feel as though you live there. Or, if that's a bit intense, you could live around the corner with us at our Elephant and Castle location. We even have our own residents-only gym, if you fancy the sound of working out at home. Now that's an exclusive membership!
To see our building in Elephant and Castle, find out more about all of our London properties, or book viewings of our beautiful apartments, get in touch today.