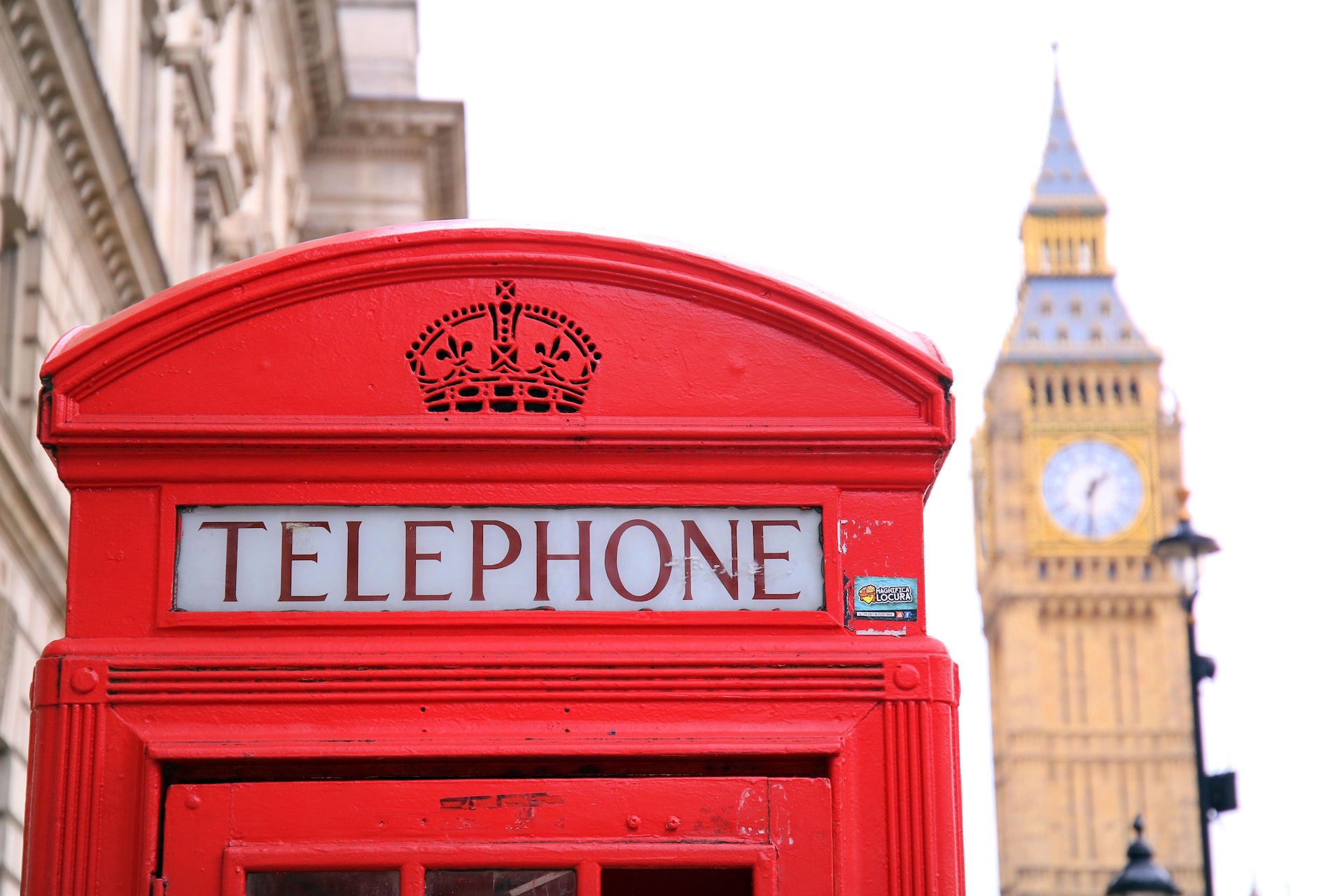 Pros and cons of living in London
Opinions on the country's capital and the people who live there seem to waver depending on where you come from - type 'why do Londoners' into Google and your query will be finished with suggestions such as 'walk so fast' (they have places to be), 'call a watch a kettle' (Cockney rhyming slang), or 'hate the north' (you'll have to be more specific). But, home to over 9 million people, there's clearly something about London that keeps people flocking to it - more people move to London annually than move out of it.
If you're debating making the move to The Big Smoke, but need to weigh up just what's pulling you to - or keeping you away from - the capital, we've compiled a list of living in London pros and cons for you to browse through. One of these facts about city life might just be the push you need.
The pros of living in London
London has always been an important location in this country - even as far back as Roman times, when it was dubbed Londinium in 47 AD and the capital of Roman Britain. If you need context for just how long ago this was, by the time the Anglo-Saxons knew London (or Lundenwic, or Lundenburh, depending on who you asked), many refused to inhabit the historic Roman buildings in the city, fearing the ancient ghosts that dwelled there.
That is to say, for a city so often associated with modernity, London has been around for a very long time. In that time it's become a bustling melting pot, full of historical landmarks - not to mention a huge financial hub, a hotspot for the arts and culture, and home to a diverse and mouth-watering food scene. With this in mind, here are some of the many pros of calling London home.
"What can't you do in London? The city is so engaging and expansive that it's easy to spend a whole day simply walking the streets and exploring what's on offer."
Great job opportunities
London is home to a huge amount of industries, with many major businesses and corporations having offices based there. We've already mentioned that London is a finance hub, but it is also home to:
Creative industries - be it TV and film studios, both modern and classical art galleries, and of course the theatrical West End.
Universities - some of the world's most prestigious universities, providing opportunities for students and educators alike.
Technology - London is the second-largest technology hub in the world, with more unicorn startups than any other European hub.
Tourism - Of course, being a destination that tourists flock to, London has a booming tourism industry.
Culinary - London is a culinary capital, with a diverse and exciting food scene.
These are  just a few examples of some of the opportunities to be found in London, for people at all stages of the employment spectrum. And because London is also known for its high cost of living, the minimum living wage in the capital is higher than elsewhere in the country.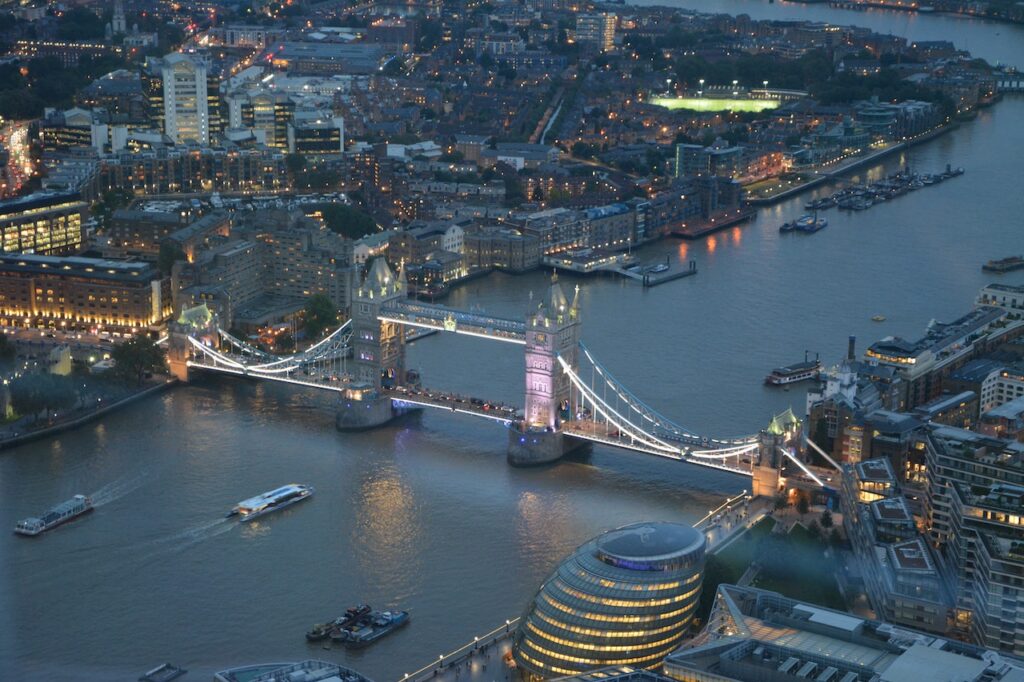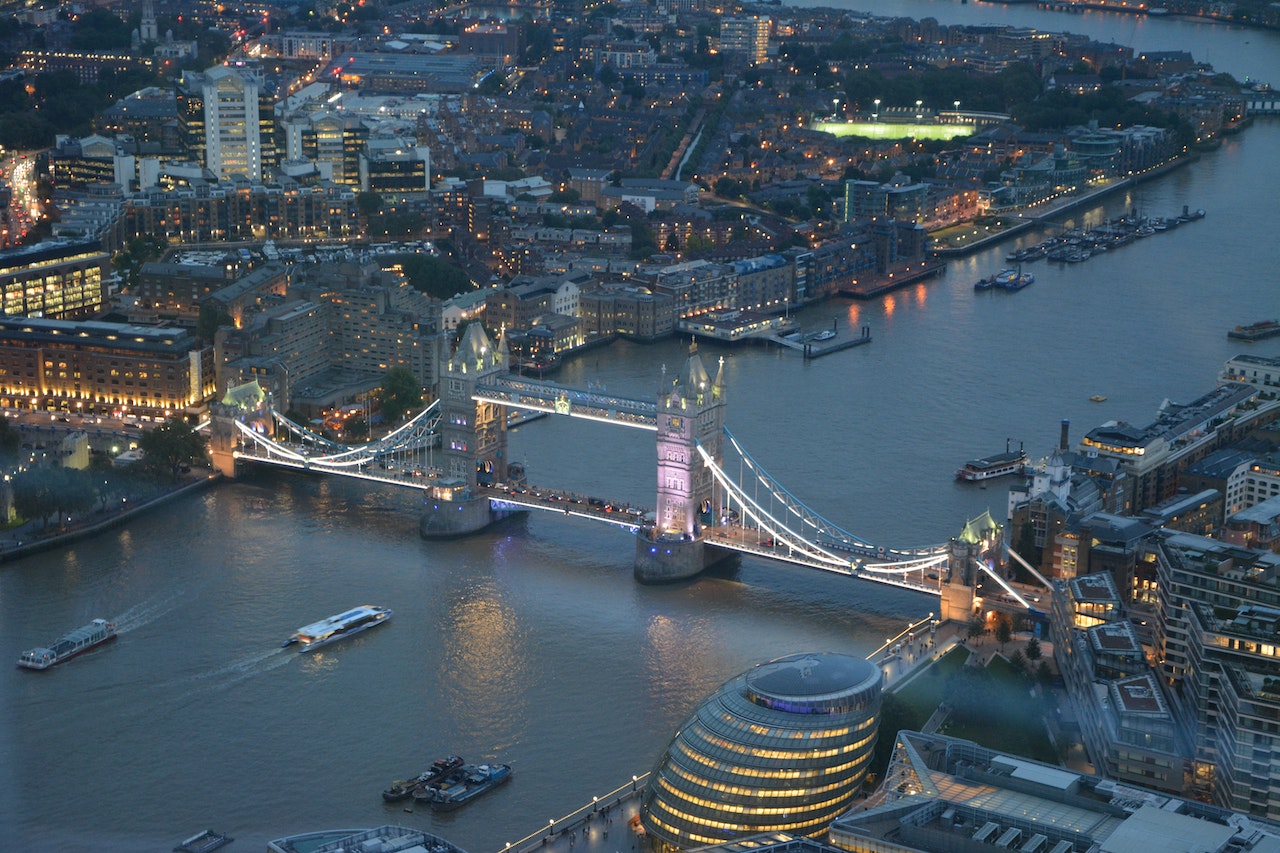 Vibrant nightlife
Despite the focus on work and career opportunities, don't mistake London for being all work and no play. London's nightlife is as incredible and diverse as the rest of the city, with bars, pubs, music venues and clubs to appeal to all tastes. Whether you're a cocktail connoisseur looking to browse the whisky libraries and hidden speakeasies, or a seasoned raver looking to dance until the early hours - there truly is something for everyone.
One of the best things about London's nightlife is how it's supported by London's incredible network of public transport - the Night Tube runs 24 hours a day on Fridays and Saturdays, making the struggle of getting home after a wild night out much easier.
Plenty to do
What can't you do in London? The city is so engaging and expansive that it's easy to spend a whole day simply walking the streets and exploring what's on offer. The blend of modern and historic buildings can turn a bus ride into an architectural safari.
There is a constant revolving door of pop-up exhibitions and gallery installations for the artistically inclined, including (but not limited to) the National Gallery, the Tate Modern, and the Saatchi Gallery. Science buffs can also enjoy the wonders of the Natural History and Science museums, and historians will appreciate the V&A and Imperial War museums.
If you like to splash the cash in your spare time, there are endless shopping opportunities. London is home to over 150 street markets, specialising in everything from food, or books, to flowers and vintage wares. There are also world-renowned shopping locations such as Oxford Street, or Covent Garden.
If a trip to the theatre takes your fancy you'll be spoilt for choice. The West End is packed with musicals waiting to be enjoyed - many of which you can find cheap tickets for either on the day, or through lotteries. If your theatre tastes are more black box than jukebox, there are also multiple festivals and showcases to be found, full of unconventional dramatic experiences.
Prefer your entertainment to be free? We don't blame you - and we've got you covered.
Great public transport
We've already mentioned how London's public transport helps to keep the city running late into the night. Navigating the Underground and the fleets of red buses might seem daunting at first, but once you've gotten the hang of it you'll practically be able to commute with your eyes closed - as many Londoners appear to do. There's even the option to take the River Bus, to add some fresh(ish) air to your journey.
As well as trains, buses and boats, London is also home to six airports, making it easy to take to the air should you decide to jet off on holiday. Alternatively, if you know you're going to be staying local for the foreseeable future, there are also lots of good cycle schemes within London workplaces, and public bikes and scooters are available to rent on most corners.
Lots of green space
Would you believe us if we told you that, contrary to the gritty, grimy, urban image that has come to be associated with the city, almost 20% of London is just public parks. In fact, 40% of London is green space - and that's just the public land, so the percentage of overall green space is actually far higher. This makes London the greenest city in Europe, with enough trees to meet the United Nations' definition of what makes a forest.
This is great news if green space is important to you - and why shouldn't it be? Spending time outdoors surrounded by nature is good for your mind, body and soul. Why not join a forest bathing group in the beautiful Kew Gardens? Or grab yourself a picnic blanket and claim a spot on Hampstead Heath. The high numbers of trees also help to clean the London air - which, unfortunately, is not the best. This leads us nicely into our next section.
The cons of living in London
London isn't perfect - far from it. For every pro there's usually a contrasting con, and it wouldn't be fair of us to not give you all of the facts. From the high cost of living, to the undeniable culture shock, or even the completely unreliable weather - London has its downsides. When deciding whether or not to move somewhere, it's all about deciding what downsides you're willing to endure for the sake of the benefits.
Poor air quality
Despite the trees, London's air quality is understandably poor - London comes 17th out of 29 European capitals when looking at air pollution. This has always been an issue for big cities, but also for London in particular, and not just a modern phenomenon, as the Great Smog of 1952 proves.
If you have asthma or any other conditions that impact your breathing, you may be more sensitive to air pollution than others, and this is something to keep in mind when moving to a built-up area with a high volume of people and vehicles. Try to keep away from the main roads during busy times - this is also a good way to familiarise yourself with shortcuts. Pollutants also deplete your natural antioxidant levels, so you might benefit from extra supplements.
London is busy
With roughly 14,500 people per square mile, there's no denying that London is busy. As much as this can be desirable for those looking to make new friends and connections, others may find the idea of such crowded living conditions to be daunting, and for good reason.
Rush hour, both above and below ground, is stressful and noisy. Expect to have to queue a lot. There will always be someone walking slowly in front of you when you're in a rush. If moments of peace and quiet are essential to you, they're not completely impossible to find (take, for example, the way that no one really likes to speak to each other on the tube), but if you're looking to wake up in the mornings to sweet birdsong, and go to sleep at night with only the sound of silence, you're not in for much luck.
It's a tourist trap
A lot of the things that make London great are, inevitably, attractions that people flock to see from far and wide. Big crowds and queues will clog up the best selfie spots and iconic locations, and sometimes you will have to wade through them to get to work, to the bar, or do anything, really. This is a great incentive to search for the more unusual and less obvious places to eat and drink, and things to do and see.
To avoid getting caught up in tourist traps, use the power of being a local to your advantage. Visit any attractions you want to see as off-peak as possible, keep your guard up for pickpockets when moving through crowds of unsuspecting tourists. Most importantly, don't get roped into paying ramped-up fees for things like airport transfers or souvenirs - and make sure your friends who visit from out of town don't fork out, either!
The choice is yours
Armed with information, it's up to you to decide whether or not London sounds like a place you could see yourself living. Of course, there will always be other factors - do you have family nearby? Friends already established there? If not, would being without either of those support systems be an issue for you? Even in a city as busy as London, it's easy to feel lonely.
Living in London pros and cons might look dramatic when stacked up against each other, but realistically they're not all that different from the highs and lows of any city. If London doesn't take your fancy, but city life does, there are plenty of other options available to you. Maybe Manchester is more your speed?
With all of this in mind, you may find yourself wanting to take a closer look at the living situations available to you. That's where we come in.
Living in London with UNCLE
The idea of living in London might be daunting, but our research shows that renters think it's the best UK city to settle down in. We want to provide renters with options they can get excited about - buildings with proper security, inviting shared spaces, and reliable service. That's what renting should be. If you agree, why not take a look at our newest development in Colindale today?