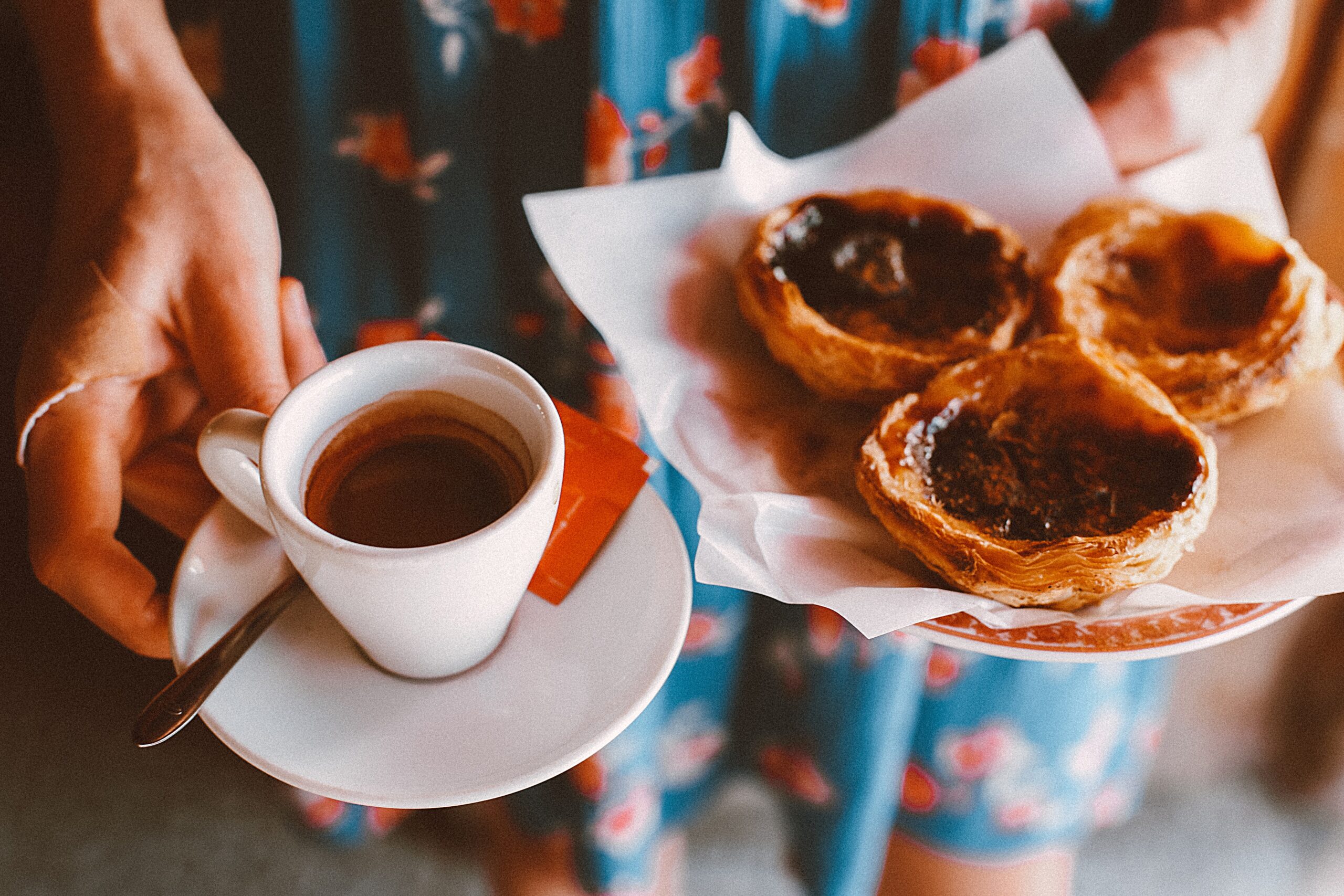 Our Guide to 8 Great Restaurants in Stockwell
Located in Zone 2, in the South West London borough of Lambeth, Stockwell is an area with rapidly growing appeal. There are increasing numbers of young professionals and budding families taking advantage of the affordable rental properties the neighbourhood has to offer, situated with easy access to the Northern and Victoria lines.
And while it's nice that Central London is only a few miles away, one of the great things about Stockwell is that you don't need to venture far from your doorstep to find whatever it is that you need - including some truly incredible food.
Stockwell (or neighbouring Vauxhall, depending on who you ask) is home to Little Portugal, whose residents make up one of the largest Portuguese communities outside of the country itself. This impacts the flavour of the area in more ways than one, but the easiest (and tastiest) way to enjoy its influence is to try one of the many vibrant, family-owned restaurants in Stockwell.
"Stockwell (or neighbouring Vauxhall, depending on who you ask) is home to Little Portugal, whose residents make up one of the largest Portuguese communities outside of the country itself. "
If Portuguese isn't your style there's no need to worry; Stockwell is home to a wide variety of dining options, whether you're looking to grab a table for a family meal, a cosy date, or a post-work cocktail. Here we have compiled a list of well-loved eateries, all within walking distance of Stockwell tube:
1. O Cantinho de Portugal
Located halfway between Stockwell and Brixton tube stations on Stockwell Road, the family-run O Cantinho de Portugal (137 Stockwell Road SW9 9TN) is one of the big names in Little Portugal, favoured for its big portions and friendly service.
Lauded as satisfyingly authentic by travellers and locals alike, there is a focus on fresh and skillfully prepared seafood, with the bacalhau com natas (a creamy cod bake) winning well-deserved compliments in many of its reviews.
2. Tito's Peruvian Restaurant
Tito's Peruvian Restaurant (273A Clapham Road SW9 9BQ) is also family-owned and operated, and a prime spot for hosting everything from birthdays to baby showers. However, this family-friendly focus doesn't stop its highly praised cocktails (some of which are served smoking) from bringing in a steady after-work crowd looking to socialise. Try the ceviche and the pisco sour.
3. Lucy 1st
Named for the 3.2 million year old skeleton of an early human ancestor found in Ethiopia, Lucy 1st (211 Clapham Road SW9 0QH) is visible upon exiting Stockwell tube station. It boasts a relaxed atmosphere alongside bold Ethiopian flavours, and while probably not one for vegetarians, caffeine-lovers looking for a cultural experience may want to try buna - a community-focused Ethiopian coffee ceremony.
4. A Toca Restaurant
Another highly favoured pillar of Little Portugal, A Toca Restaurant (343 Wandsworth Road SW8 2JH) provides you with the Portuguese staples; filling portions, enthusiastic and personable service, and fresh fish. Not just one for the dinner crowd, A Toca also has you covered for breakfast and lunch, and is commonly hailed as one of the best Portuguese restaurants in London, let alone Stockwell.
5. Lusitania Restaurant
If you're looking for dinner and a show, the Lusitania Restaurant (353 Wandsworth Road SW8 2JH) packs a punch, with lots of Portuguese personality for a comparatively small price. Live music and dancing keeps the atmosphere energised and diners on their toes.
The wine list is impressive, and its outdoor seating area - The Olive Tree Garden - is the perfect spot to enjoy all of the entertainment Lusitania has to offer, or to slip on your dancing shoes and provide some of your own.
6. Booma
If you're seeking a change in flavour from the many Portuguese restaurants in Stockwell, look no further than Indian restaurant Booma (244 Brixton Road SW9 6AH). With a concise but creative menu of small plates and an international selection of beers, Booma is celebrated for its modern takes on traditional flavours - as well as a good variety of veggie and vegan options. That being said, if you're a meat-eater, the reviews claim the duck kathi roll is not to be missed, and neither is the fluffy, homemade naan.
7. The Three Lions
Back to Little Portugal, The Three Lions (125 South Lambeth Road SW8 1XA) may seem unassuming on the outside, with its cafe-style canopy and corner location, but if you're searching for a hearty meal that's not going to break the bank then you need look no further.
With friendly staff and an informal atmosphere (with Portuguese TV often adding to the ambience), The Three Lions also does good lunch options with a variety of sandwich-based meal deals.
8. The Queen's Head
If you're in search of something a little more lively, The Queen's Head pub (144 Stockwell Road SW9 9TQ) is worth popping by for a pint. There are regular comedy nights, pub quizzes, an in-house DJ, and a lineup of talented musicians - and they like their music (be it punk, ska, or reggae) live and loud.
While it is definitely more of a pub than a restaurant, since coming under new management in 2019 The Queen's Head can boast that everything it does have on offer is 100% vegan. Try the plant-based PickyWops pizza, and wash it down with a beer from their wide selection.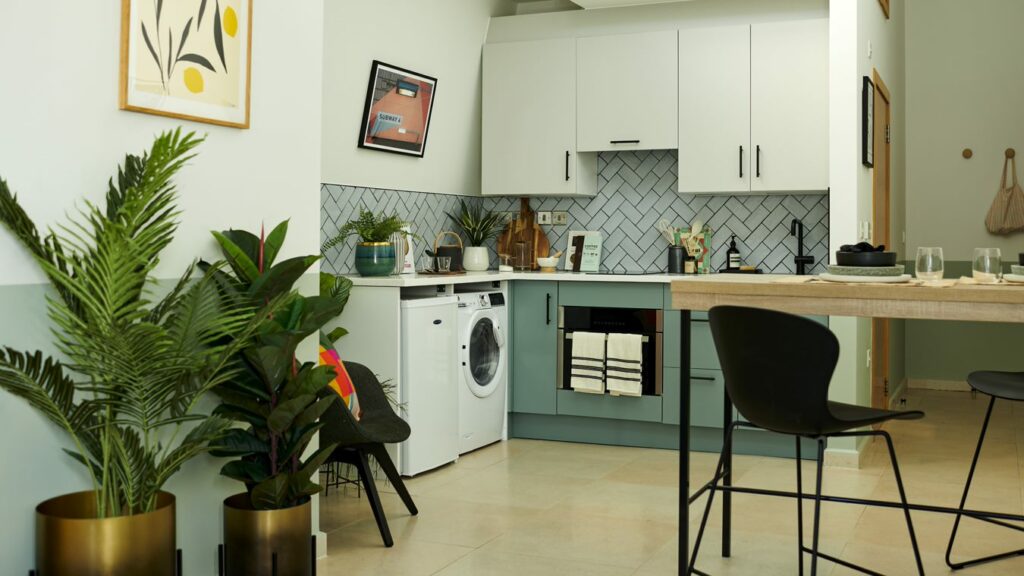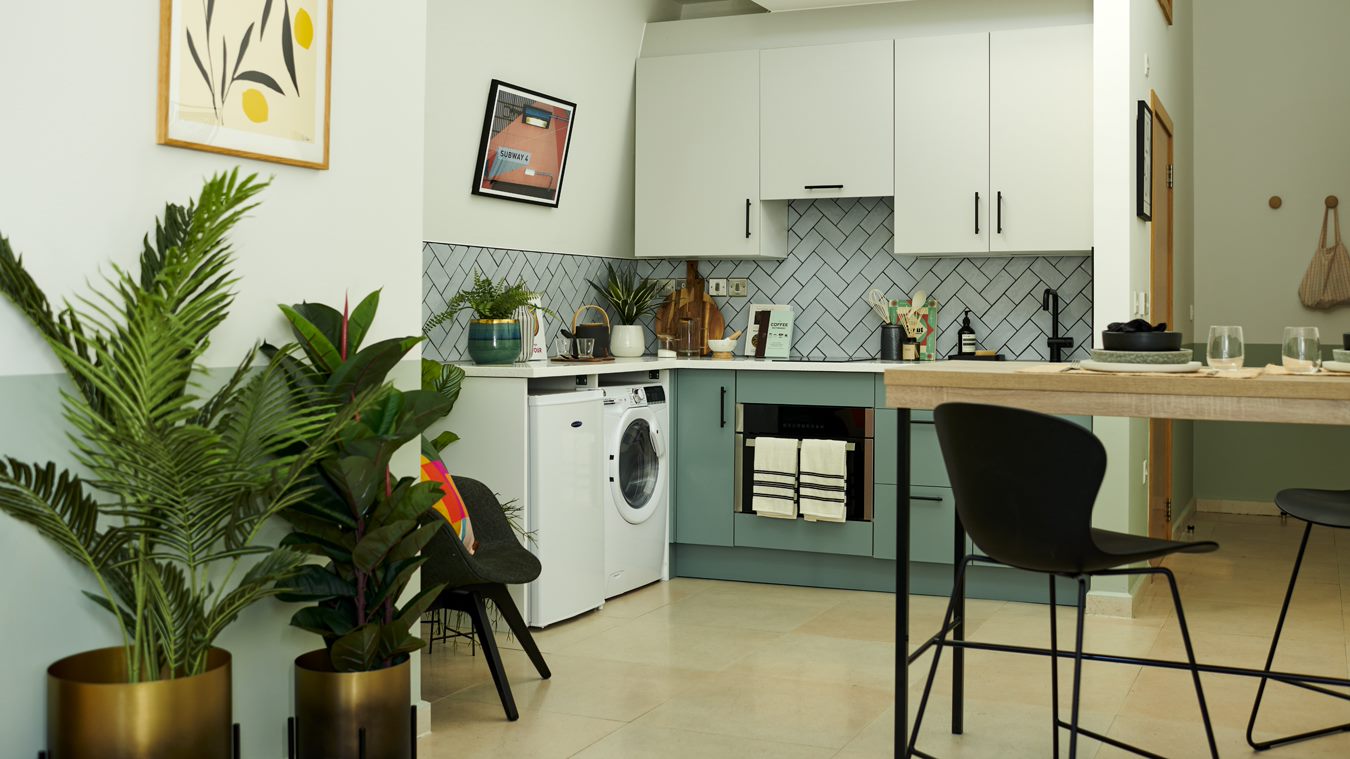 Renting with UNCLE in Stockwell
These are just our top picks of restaurants in Stockwell, all of which are within walking distance of Stockwell tube. Now, imagine if after a night of authentic Portuguese seafood, a few well-mixed cocktails and a spot of dancing, home was only a short walk away too.
With sparkling new kitchens and bathrooms, luxury furnishings throughout, and an on-site residents-only gym, our Stockwell studio apartments won't be on the market for long. See our Stockwell studio apartments to rent here, book a viewing, and get in touch with us today to find out more.