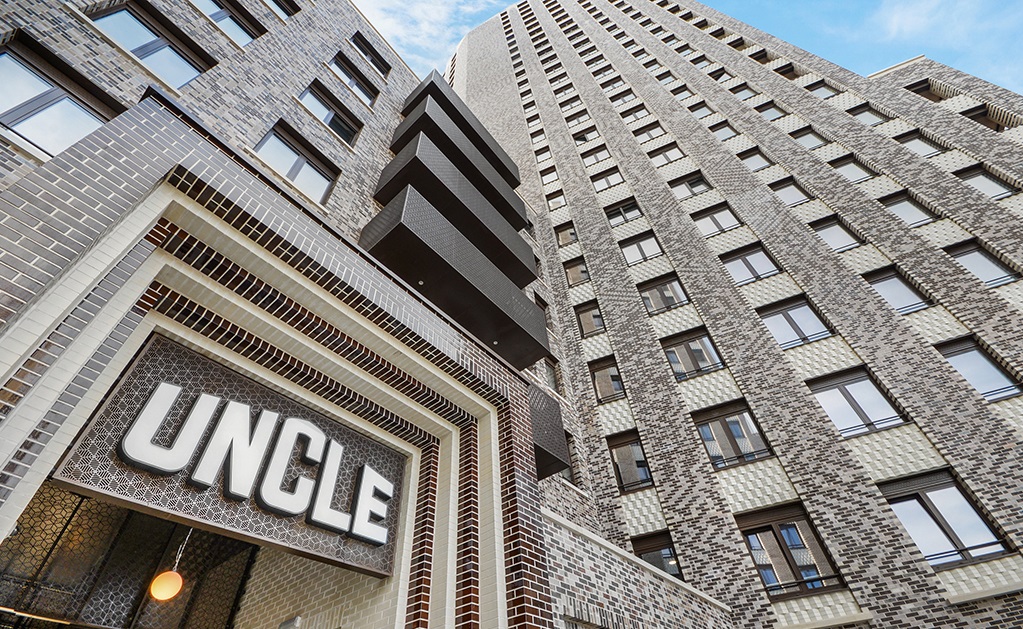 Our Guide to 7 of the Best Restaurants in Wembley
Think of Wembley and the first things that come to mind are probably football and concerts at Wembley Stadium and the SSE Arena. But believe it or not, it's also a great place to live and visit if you love your food.
There are dozens of great restaurants in Wembley and the surrounding area, covering cuisines and dishes from more countries than you can think of. So whatever takes your fancy on any given evening, you're bound to find great food to tantalise your taste-buds.
This guide takes a look at seven of the best restaurants in Wembley:
1. Taste of Peshawar
Taste of Peshawar (62 Harrow Road, HA9 6PL) brings the very best of the cuisine of Pakistan and Afghanistan to this pocket of north-west London. While you'll find some traditional curry house favourites such as masalas and biryanis, there are plenty of dishes that stand out, such as the tikka karahi and the special chapli kebab. Open seven days a week and handily located just off the North Circular, Taste of Peshawar is one of the best restaurants in Wembley if you're looking for something a little bit different.
"There are dozens of great restaurants in Wembley and the surrounding area, covering cuisines and dishes from more countries than you can think of."
2. Pulcinella Pizzeria
Pulcinella is located a little way to the south of Wembley in Ealing (39 High Street, W5 5DB) but is well worth the trip if you want an authentic Italian experience. With sourdough bases and a wood fired oven, Pulcinella has been run by the same family for more than 20 years, with the aim of recreating the kind of pizzas you'd find in the rustic south of Italy. Reasonably priced and with 25 delicious pizzas to choose from, there really is something for everyone.
3. Mezze Grill
Just round the corner from Wembley Park tube station, Mezze Grill (131 Wembley Park Drive, HA9 8HQ) takes kebabs to a whole new level. It's a traditional Turkish restaurant, opened in 2017 but run by staff with more than 20 years of experience, offering 15 different kinds of kebabs which are meticulously prepared on-site. You can also enjoy a huge range of hot and cold Turkish dishes, and it's no surprise that one of its reviewers has described Mezze Grill as 'the best Turkish restaurant in London'.
4. Beirut Nights
Lebanon might not be the first country you think of when you think of exciting cuisine, but just off the Hanger Lane junction, Beirut Nights (187 Brent Crescent, NW10 7XR) will help you think again. Cloud and hot mezzes, wraps, bowls and grilled lamb dominate a menu full of sumptuous choices, served in luxurious surroundings. The venue also doubles up as a late shisha bar, and is open until 3am on Friday and Saturday nights, making it ideal for those who want to follow up dinner with a night out.
5. Ashers Africana
Food from the sub-continent comes in many different varieties, and in the Wembley area, the go-to place for vegetarian Gujarati cuisine is Asher's Africana (224 Ealing Road, HA0 4QL). All its meals are freshly made and the simple menu gives diners a variety of tasty options that are just like home-made meals. Because the food is prepared from scratch on site, the wait for service may be a little longer than at other Wembley Indian restaurants, but rest assured that the wait is well worth it.
6. ITJL
The motto of ITJL in Colindale (10 Charcot Road, NW9 5XH) is 'good honest food at good honest price'" and their extensive menu doesn't disappoint. What originally started out as a juice and smoothie bar has now expanded into a cafe/restaurant that is open all day. From all-day breakfasts, through sandwiches and burgers, to sweet treats like pancakes, ITJL's menu contains a little bit of everything. They also cater well for vegetarian, gluten-free and halal options, too, making this the ideal place for groups who want the widest choice of what to eat.
7. The Lounge Cafe
The Lounge Cafe (The Welford Centre, 113 Chalkhill Road, HA9 9FX) is very much a place with the community at its heart, and regularly holds events and initiatives to support people in the local area. The wide-ranging menu includes lasagnes, tagines, wraps, soups, baked potatoes, breakfasts and more, making it a leading choice for those looking for a good hearty meal, prepared properly. And a full five-star rating on TripAdvisor underlines what an asset this is for the local area, in social terms just as much as for the food.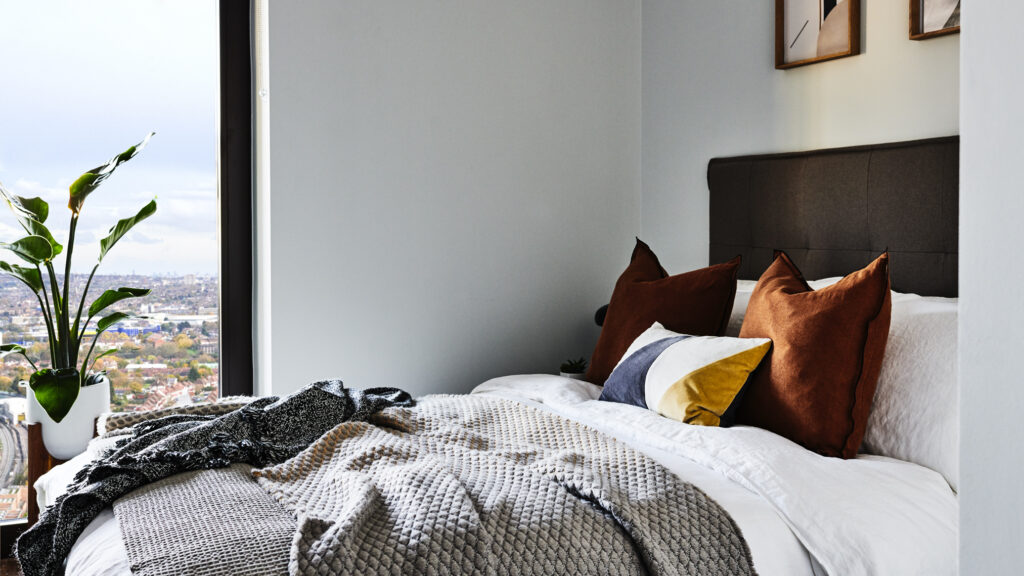 Learn more about living in Wembley
Wembley is one of those great places to live in London where you can practically eat your way around the world, and its vibrant restaurant scene makes it an exciting place to live.
At Uncle, our stylish and luxurious apartments to rent in Wembley give you easy access to all these restaurants, along with amenities like a gym, a roof terrace, a wellness room and much more. Get in touch with us today to book a viewing of a one-bedroom, two-bedroom or three-bedroom apartment.