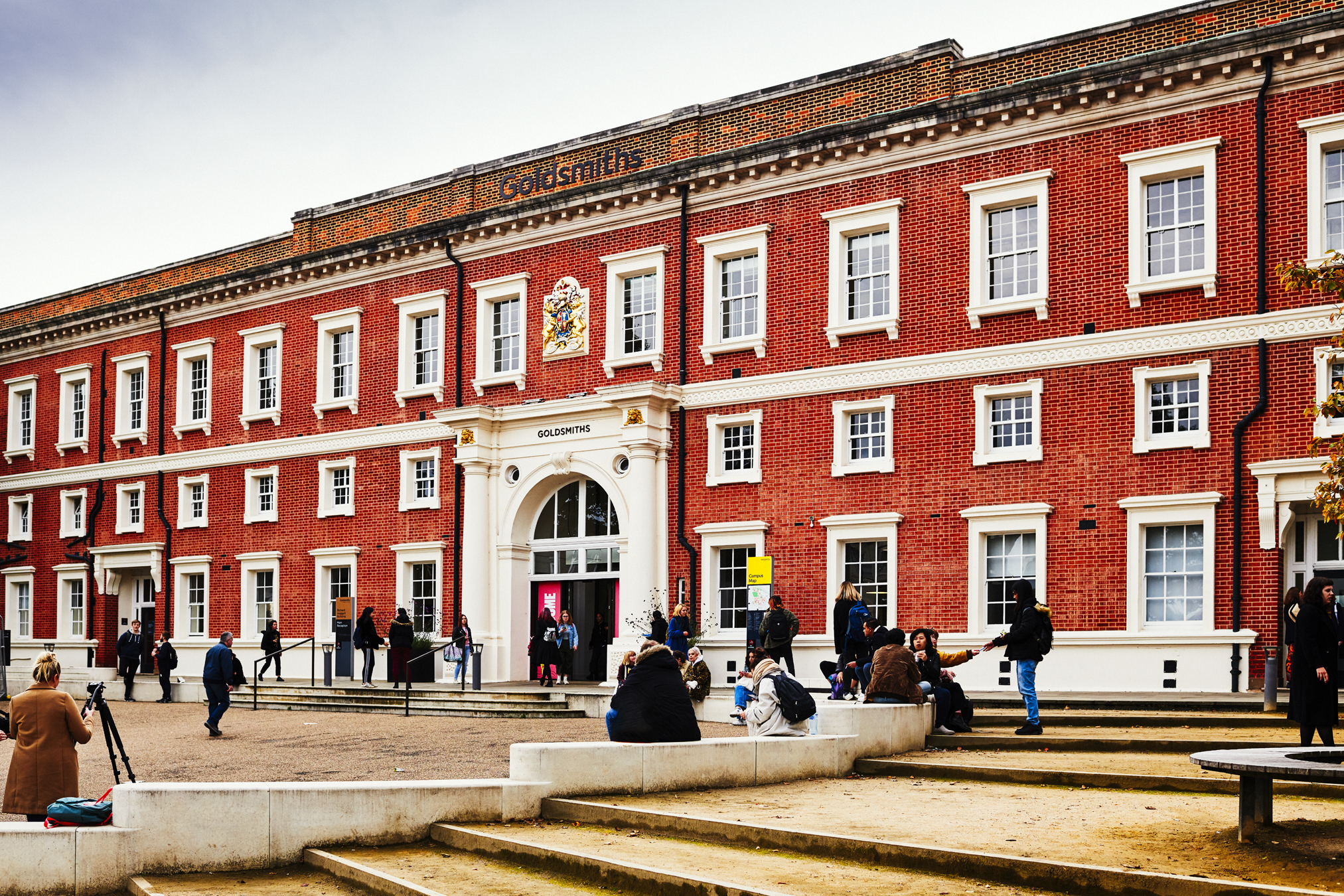 Our Guide to 10 Great Restaurants in New Cross
Populating the banks of the fast-flowing asphalt river that is the A2 (New Cross Road) and growing every day, New Cross is in a period of exciting regeneration. Located in Zone 2 in the bubbling melting pot of South East London, New Cross can provide all of the perks of city life, without the pitfalls of a city budget.
Home to Goldsmiths University of London, a prestigious creative hub (whose alumni includes director Steve McQueen), New Cross is easily as artsy as its inner city neighbours, but with South London flair. With organisations such as the New Cross Gate Trust dedicated to supporting the community, and soul-soothing greenspaces to be found within easy reach (have you seen the view from Telegraph Hill?), New Cross has a lot to offer its residents - which are growing in number every day.
If you're considering relocating, spending time in an area can really help give you an idea of whether or not it's for you - and an easy way to do that is by grabbing a bite to eat. Here we have compiled a list of a few of our favourite restaurants in New Cross, where the diversity of the area means there are a plethora of options for even the most finicky foodie:
"Here we have compiled a list of a few of our favourite restaurants in New Cross, where the diversity of the area means there are a plethora of options for even the most finicky foodie."
1. Wakey Wakey
A colourful cafe in the heart of New Cross, Wakey Wakey (319 New Cross Road SE14 6AS) is the breakfast spot that you like so much you stay till lunch. Dog-friendly, with a colourful outdoor seating area, and plenty of options to accommodate any dietary requirements, there is definitely something on Wakey Wakey's menu for everyone. Make sure to try one of their fresh new takes on brunch classics - like the chicken katsu benedict.
2. Smokey Jerkey
If you're looking for something to take away while you explore New Cross, Smokey Jerkey (158 New Cross Road SE14 5BA) is an old school Caribbean institution, operating now for over ten years.
Despite its unassuming exterior, this hidden gem is commonly hailed as one of the best jerk spots in London, and gives you the opportunity to enjoy Jamaican favourites such as curried goat, oxtail, and plantain - with rice and peas on the side, of course. Portions are filling and the spices pack a punch - why not grab something to go and take in the scenery in Fordham Park.
3. Rocoto Pepper
One of the great things about the restaurants in New Cross is the variety of international cuisines to choose from. Rocoto Pepper (181 New Cross Road SE14 5DG) is authentically Latin American, serving classics like huevos rancheros (eggs, beans, salsa and avocado on a grilled tortilla) and arepas (stuffed cornmeal cakes).
The reviews praise its affordability, welcoming atmosphere, and friendly staff, making it perfect for families and events. A spicy breakfast and lunch spot, it's also available for delivery.
4. Pitta House
Bang in the middle between New Cross and New Cross Gate stations, the Pitta House (15 Lewisham Way, SE14 6PP) menu is a Greek feast you can enjoy both inhouse or to take away. The gyros and pitas are the lunchtime favourites, but with the restaurant staying open until 11pm there are plenty of other options for dinner as well. Beware the size of the mixed grill - apparently it can easily feed two. Pitta House also offers deals and discounts for students.
5. CORNER
CORNER (117 New Cross Road, SE14 5DJ) is a cafe for the artists, with inclusivity and ethics at its heart. The owners of this LGBT+-led venue have been residents of South London for over twenty years, and clearly care about providing a relaxing, comfortable space for their community.
As well as serving locally-sourced bakes, cakes and coffee, it also provides a creative platform, with space for hosting exhibitions and installations by local artists and performers. See pictures of their mouthwatering toasties via their well-managed socials, and get the details about any upcoming events.
6. Papi's Grill Restaurant and Bar
With a sleek black and white exterior, Papi's Grill (338 New Cross Road, SE14 6AG) operates on the motto 'grill, eat, repeat', serving West African delicacies such as asun (lamb sauteed in peppered sauce) and Nigerian suya (spiced and smokey meat skewers).
This is one of the restaurants in New Cross where you'll need to book ahead, as it's often very busy, and the seating is intimate - best for couples, or small groups. Check out the Afro Bistro Brunch (with bottomless prosecco) available on the weekends.
7. Mughead Coffee
If you're craving something sweet, the cinnamon buns at Mughead Coffee (359 New Cross Road, SE14 6AT) are baked fresh every day and described in reviews as possibly the best in London. The interior is chic, with the basement seating area providing a cosy corner for coffee and a chat.
The staff are very accommodating, and as well as using eco-friendly packaging they also offer their own range of reusable coffee mugs.
8. Chinwag
A self-proclaimed 'intimate and quirky bistro', Chinwag (2 Lewisham Way, SE14 6PP) is just across the way from Goldsmiths University. Serving food that is described as 'simple', 'hearty', and 'substantial', on the menu you can find a variety of burgers and salads, as well as breakfast foods like pancakes and omelettes.
There is also an impressive list of vegetarian and vegan options. You can't miss the front door, painted in the style of a telephone box, and there is the option to sit outside if the sun is shining. Be prepared to pay in cash (though there is a cash point only a few doors down).
9. Mez Mangal Turkish Cuisine
Another example of the many different types of food on offer in New Cross is Mez Mangal Turkish Cuisine (379 New Cross Road, SE14 6AT). With a warm, rustic interior and fantastic service, this Mediterranean eatery has earned itself a solid reputation in New Cross and a steady throng of regulars to match.
Its wide-ranging menu offers something for everyone, from Turkish staples such as moussaka, shish, and stuffed vine leaves, to the less adventurous but no less satisfying steaks and burgers. If the family (or study group, or office party) are in tow why not try one of the platters or family bundles of mixed meze? If you've got no time to dine in, feel free to grab anything you like to go.
10. Takeshi Sushi
If you fancy some fish, freshly prepared and excellently presented, Takeshi Sushi (5 Lewisham Way, SE14 6PP) has you covered for all things traditionally Japanese. With bento boxes, donburi rice bowls, and of course a wide variety of sushi, when it comes to the tastes of Japan the menu can cater to both the expert and the apprentice. Similarly to the earlier mentioned Chinwag, they are currently only accepting cash payments - but not to worry, as both restaurants are on the same street, and therefore within easy reach of the nearest cash point.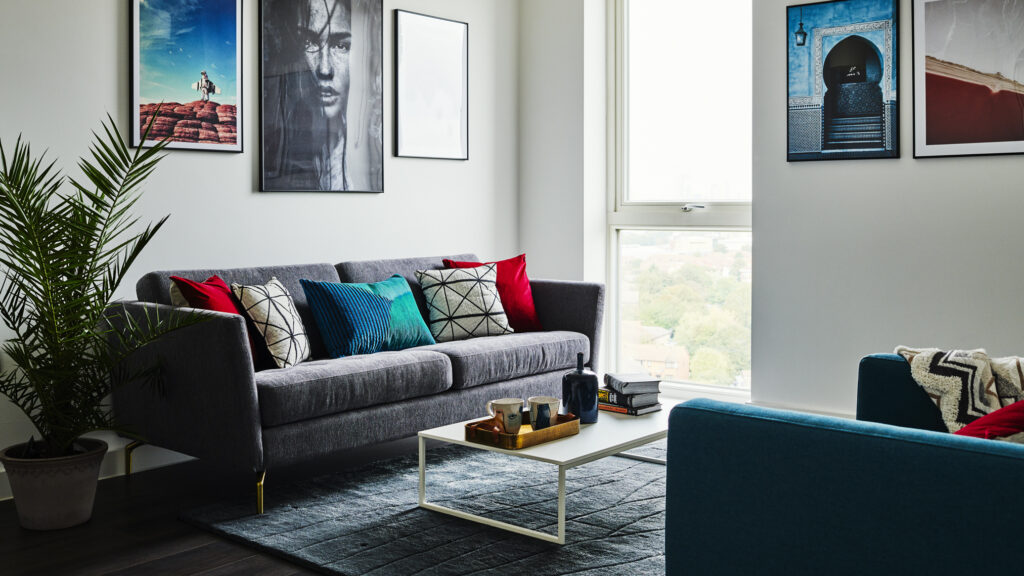 Rent with UNCLE in New Cross
We hope we've whet your appetite for New Cross. If you're considering making one of these restaurants your local, but need to change your postcode first, we've got you covered.
As well as a range of one, two, and three bed apartments, our building comes with its very own café. You can even take a coffee up to the private rooftop terrace, and take in the view available only to our residents. You just have to live here first. See our apartments for rent in New Cross today.