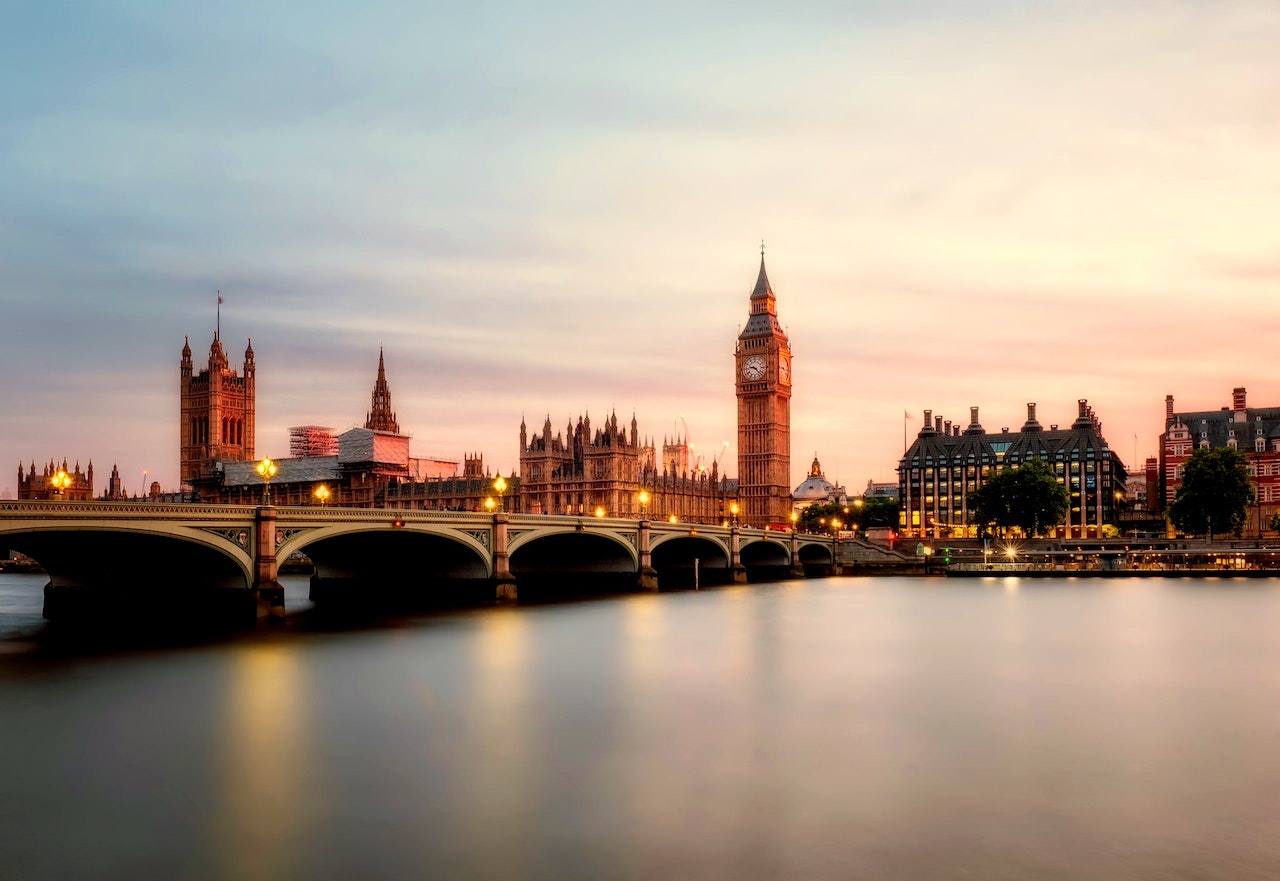 Living in Manchester vs Living in London
Looking to make the move to one of the UK's biggest cities? Manchester and London are two iconic, vibrant cities full of culture, attractions and new experiences.
If you're undecided about whether to venture north or south, we've got you covered. Here, we'll compare living in Manchester vs London, their highlights, and what you should consider when moving to a new city.
Whether you're a student, young professional or a family looking to settle down, our guide should help you make the right choice for your lifestyle.
Things to consider when choosing where to live
Deciding where to put down roots can feel like a huge decision - after all, the place you call home will affect your quality of living and future plans. With this in mind, it's important to consider several factors when choosing where to live, including:
Affordability and budget: It's important to choose a place to live that is affordable and fits within your budget. When looking at rental prices, make sure to factor in additional costs such as your bills and insurance to calculate exactly how much your outgoings will be per month. Like anything in life, make sure to shop around! Look at different areas of London or Manchester and compare their prices to find a location that suits both your needs and your bank balance.
Safety: To get a sense of how safe a neighbourhood is, look at the crime statistics of the neighbourhood and ask locals what they think of the area. Ask yourself if you'd feel comfortable leaving your home unattended and how safe you'd feel walking home at night.
Job opportunities: Look at the job market in the area and its potential for career development, especially if you're looking to find a new job when moving to the city.
Transport links: Look into the transport options available in the area, including public transport and walkability. If you're looking to commute to work every day, how long will your journey take? While a good work-life balance is important, you won't want to be too far away from the office if it means getting up at the crack of dawn every day!
Nearby schools: If you have kids, or are planning to start a family in the future, make sure to look into the quality of schools in the local area and how far away they are. Don't forget to research transport for your kids too - is there a local school bus service they'll need? Is the area safe for them to walk to school?
Diversity and culture: Consider the diversity of the area and make sure it aligns with your values. Finding like-minded people in your area can help you feel right at home.
The cost of living in Manchester vs London
As you may expect, Manchester and London differ significantly in terms of their cost of living. In fact, London was named the fourth most expensive city in the world during the global cost of living crisis. With this in mind, many Londoners are making the move up north to handle the rising costs of living.
According to Expatistan, the cost of living in Manchester is a whopping 28% cheaper than in London. While the north has been known to be cheaper than the south, recent figures confirm that Manchester's consumer prices are 17.7% lower than in London, and their rent prices are 34% lower. As for restaurant prices, wining and dining in Manchester will cost you 12.2% less than if you were to dine out in the capital. With this in mind, it's easy to see why so many Londoners make the move up north to get the most out of their money. 
But while Time Out Index named Manchester the least expensive world city in 2022, many still gravitate towards living in London, due to its job opportunities, culture and heritage.
Public transport in Manchester vs London
Both Manchester and London have impressive public transport systems that you can rely on for travel both in and out of the city. While you can't tap in and out with an Oyster card in the north, Manchester is planning to develop its transport system even further with the government aiming to have all the city's buses, trams and trains linked up by 2030, to be similar to London.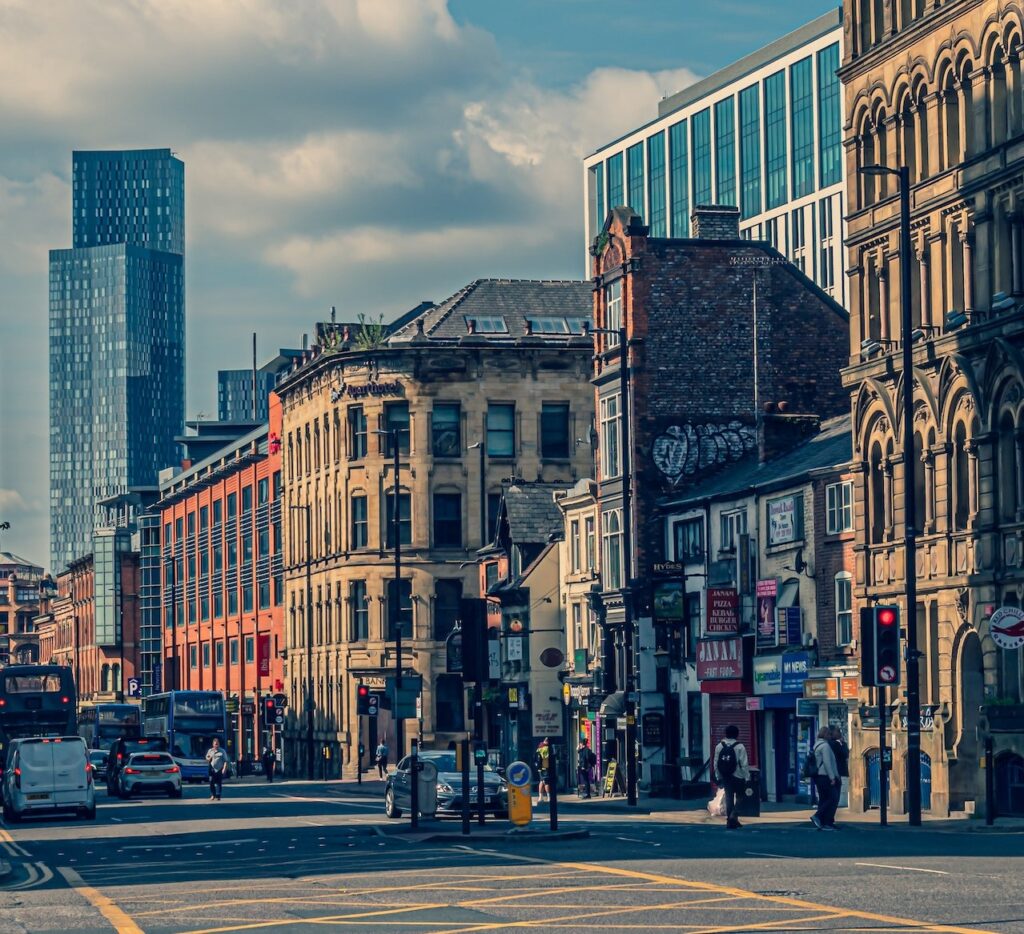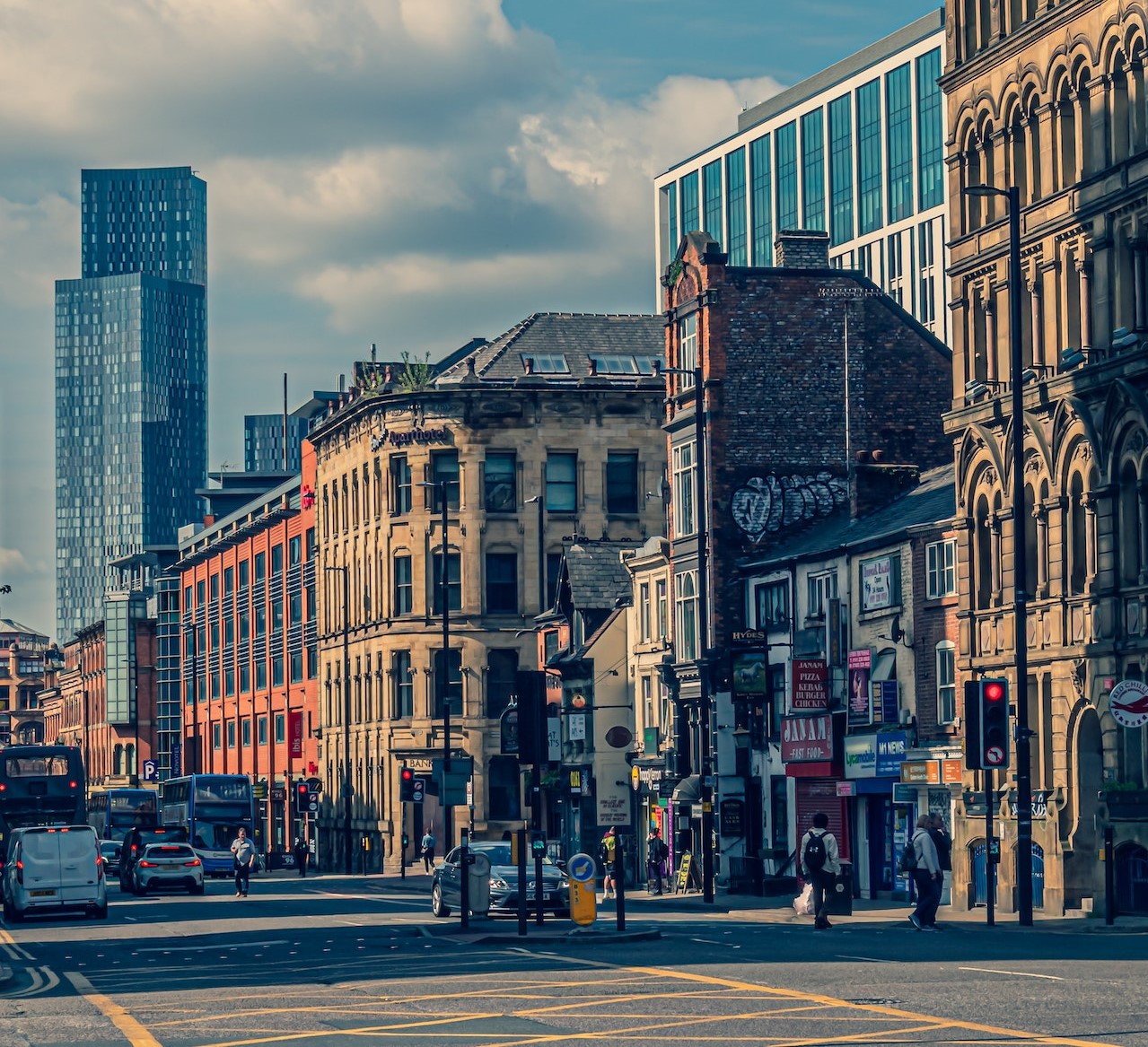 Here, we'll explore how both Manchester and London compare with their public transport options:
Trains
Both Manchester and London offer reliable train services, for travel throughout the city and outside it. There are 91 stations on Manchester's suburban train system, from travelling to Manchester airport to the beautiful Peak District. London offers both overground and underground rail services. TFL (Transport for London) are responsible for the city's transport needs, including the London Underground (known as the tube,) and the London Overground which is a group of six routes covering various areas of the capital.
Tram
Both cities offer tram services - a handy and environmentally friendly way to travel. In fact, modern tramways are one of the most eco-friendly and energy-efficient forms of public transport, with zero emissions. London's tram network, Tramlink, operates in South London, from Wimbledon to Beckenham, and runs around every 10 minutes.
Manchester's tram system, Manchester Metrolink, is one of the city's most popular ways to travel. Since its creation in 1992, Metrolink has become the UK's most extensive light-rail system. The service boasts 99 stops along 64 miles!
Buses
With 95% of Londoners living within 400 metres of a bus stop, buses are seen as a convenient and cost-effective way to travel around the capital. Buses are a great alternative to driving around the city - you won't need to worry about parking your car or paying the Ultra Low Emission Zone charge.
Like London, Manchester's buses are a popular and affordable way to travel, with bus fares across Greater Manchester being capped at only £2. Manchester also offers a 'free bus' service, that operates around the city centre, free of charge.
You can also opt for a travel card if you're looking to get around the city - the System One AnyBus ticket costs only £5 for one day of unlimited travel on most buses throughout Manchester making it an ideal way to travel for commuters.
Things to do in Manchester vs London
Regardless of their difference in size, both Manchester and London are rich in history and culture, and in turn, offer a wide variety of attractions for you to explore.
If you choose to make London your home, you'll be spoiled for choice with events, landmarks and attractions. Of course, you have famous landmarks such as Big Ben, Westminster Abbey and the Tower of London. But by becoming a London resident, you'll have the opportunity to explore beyond the tourist attractions. There's always something to do in London, from beautiful parks to breathtaking galleries. Spend your Sunday at Columbia Road Flower Market, immerse yourself in the paradise of Kew Gardens, or party the weekend away at Notting Hill Carnival - the options are endless!
Looking to move to Manchester? It's a city that is equally rich in history and culture - you'll never feel stuck for what to do. You're sure to satisfy your shopping needs in the Northern Quarter - home to bohemian bars, independent shops and unmissable street art. If you're a football fanatic, you'll be living in close proximity to the renowned Old Trafford - the go-to place to spend time with your mates and watch the beautiful game. Manchester isn't short on museums either, from the Science and Industry Museum to the National Football Museum, you're sure to be left feeling inspired. If you're looking to compare living in Manchester vs London for its things to do, both cities offer a wide variety of activities, events and sights to keep you entertained.
Eating out in Manchester vs London
Both London and Manchester offer a wide variety of food and dining options, sure to satisfy your taste buds. Which is better? It depends entirely on your preferences.
For those who enjoy the finer things in life, London boasts an impressive 71 Michelin Star restaurants. But if you're not fussed about fancy food, London also offers a diverse range of street food (check out Brick Lane which covers all continents and budgets!), restaurants and cafes.
While Manchester has no Michelin-starred restaurants to its name, the Mancunian way isn't one to be sneered at. Not only will you find Greater Manchester's local delicacies in spades, from black pudding to Eccles cakes, you'll also get to try a diverse range of culinary delights from all over the world. From relaxing bistros to ramen bars in the Northern Quarter, there really is something for everyone. Looking for an exquisite afternoon tea in the heart of the city? Try Richmond Tearooms for award-winning Alice-in-Wonderland-style dining. If you're a foodie who's looking for a unique experience, The Great Northern Warehouse boasts a remarkable Grade 2 listed building which is now a leisure and shopping development, full of bustling bars and restaurants for you to choose from. Its food options include Thai, Polish and Spanish, sure to satisfy every appetite!
Where should I choose?
Both Manchester and London are bustling, vibrant cities worthy of moving to, but they also have their own individual characteristics that set them apart.
Manchester is known for its history and culture, vibrant music scene and thriving nightlife. It's also a central hub for football with two major clubs, Manchester United and Manchester City - so if you're a sports buff, you're sure to love the buzz around the beautiful game. It's also home to several universities, including the University of Manchester, a respected university and member of the prestigious Russell Group. So, if you're looking for a city with plenty of educational opportunities, Manchester won't disappoint.
London, in comparison, is a global city known for its diverse culture, iconic landmarks and being a major centre for finance and politics, which attracts millions of tourists each year. Whether you'd prefer to live in London or Manchester will ultimately depend on your personal preferences, which side of the country you'd prefer to live in and which location best suits your life goals and needs. You can't really go wrong with either location - it's up to you to decide which place you'll want to call home.
Living with UNCLE in Manchester
We've given you some reasons why living in Manchester may suit you. The next step is finding a place to call yours. After all, a home is more than just bricks and mortar, it's the place that makes you feel safe and secure. We think our Manchester location has everything you need to make your mark in the north.
Here at UNCLE, we want you to say goodbye to dodgy landlords and misleading photos that show renting in a bad light. Instead, we value security and comfort and our on-hand resident management team is there to support you whenever you need it. If you're looking for a home in Manchester, Orient House is the perfect place to put down roots. You'll live right in the City Centre, with the universities, Chinatown and Gay Village all close by. With the train station only a 5 minute walk away, our Manchester rental options really have it all. If you're looking for an apartment to rent in Manchester, with a yoga studio, residents-only gym and art room all on site (sounds too good to be true, right?), we've got you covered.
Living with UNCLE in London
Is the capital calling your name? We don't blame you. London really does have it all, and we like to think our London rental options do too.
Here at UNCLE, we want to show you how renting should be, with all the perks and resident managers who truly care about your living experience. We guarantee high-quality furnishings, top security and a place you'll be proud to go home to. That way, you can fully immerse yourself in all London has to offer, with a comfortable place to return home to at the end of the day.
We have several locations across London for you to choose from. If you're ready to put down roots in London, get in touch today to find your new home in the capital.