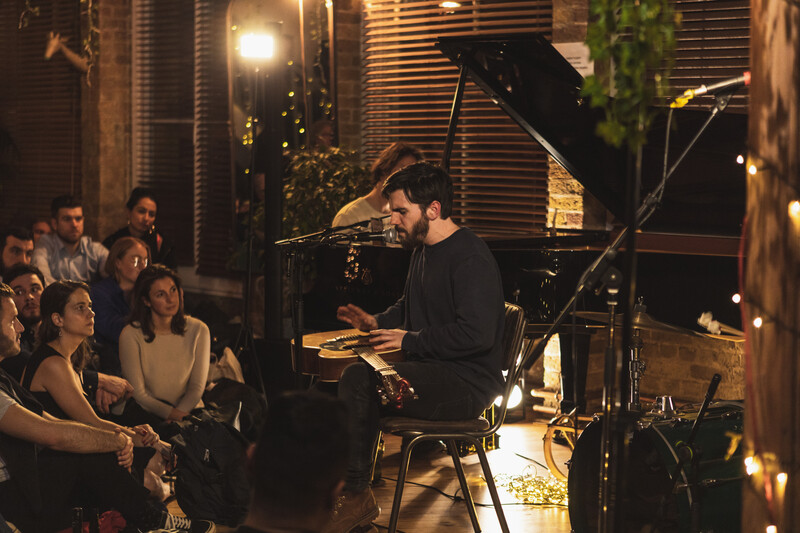 Elephant & Castle: A Local Guide
So, either you've just moved into one of our Elephant and Castle apartments or you're considering doing so, and you want to see what the area has to offer. Well, the simple answer is: a little bit of everything!
There are places to shop, eat, or spend a day (or night!) out, all close by. Here is our definitive Elephant and Castle map, for all your needs in the area.
Shops in Elephant and Castle
Castle Square
"Right across the road from the Elephant and Castle train station is Castle Square, which hosts local independent traders who provide food, fashion, hair and beauty treatments and more."
Right across the road from the Elephant and Castle train station is Castle Square, which hosts local independent traders who provide food, fashion, hair and beauty treatments and more. Castle Square showcases some of the best examples of the diverse and unique blend of cultures in the area, with many of the traders representing their background in each of their outlets.
Walworth Road
Just a stone's throw from our Elephant and Castle apartment building is Walworth Road. This bustling high street has a selection of convenient big-name brands including Boots Pharmacy, Costa Coffee, Marks and Spencer and more. You can also find some fast-food restaurants and local eateries here. Right at the near end of Walworth Road is a Sainsbury's Local that is less than a minute's walk from our building, if you need to grab something quickly.
Bond Street, Mayfair
If you want a change of pace and fancy some high-end shopping, don't worry, you're just a short journey from one of the most iconic designer shopping locations in the UK. Bond Street, in Mayfair, has some of the best luxury brands on offer, including Gucci, Versace, Mulberry, Dolce & Gabbana and more. You can be there in less than 30 minutes by car or public transport, shopping from some of the biggest top-end brands in the world.
Places to Eat in Elephant and Castle
The Prince of Wales
Fancy a traditional pub setting for a Sunday roast, or to grab a drink and watch some live sport? Look no further. The Prince of Wales, just up the road from the Elephant and Castle tube station, has traditional pub food and drink with a good atmosphere, and is within walking distance of our building and some great local attractions, too.
Sabor Peruano
Elephant and Castle has a large Latin American community and many restaurants in the area take influence from the region, including Sabor Peruano, which is Spanish for 'Peruvian taste'. They offer beautiful meat and fish dishes with authentic Peruvian flavours. If you want to experience Latin food, look no further than the ceviche fish at Sabor Peruano!
Tiny Leaf
Elephant and Castle is constantly developing, and one such development is the Mercato Metropolitano, the newest of many markets nearby. In this huge indoor food market, you can find Tiny Leaf, a sustainable food vendor offering organic, vegan food. They use surplus stock from supermarkets and growers, creating a variety of dishes from high-quality ingredients that would be wasted otherwise.
Pizzeria Pappagone Sud
No matter where you go, an authentic Italian pizza will always be a winning choice. When you're in the mood for a little taste of Italy, Pizzeria Pappagone Sud is the place for you. Right next to Castle Square, you can choose from one of their freshly prepared pizzas or a pasta dish, served by friendly staff in a great atmosphere. The food is delicious and very affordable.
Toulouse Lautrec
Alternatively, if you want to treat yourself to a fancier, more unique dining experience, Toulouse Lautrec is a must. This high-class French dining is accompanied by a great atmosphere, including live jazz music performances. The food is more expensive, but more than worth it if you're after a truly mouth-watering menu.
Things To Do in Elephant and Castle
Imperial War Museum London
Let's start off strong with the amazing Imperial War Museum, one of the many world-renowned museums in London. Visit the best conflict museum in the country, retelling stories of some of the most defining moments of our history. IWM London was founded during the First World War and since then it has gathered an incredible wealth of history that should be experienced by anyone spending time in the area. It is suitable and fascinating for visitors of all ages. Plus, admission is free!
Ministry of Sound
If there is any pair of attractions to demonstrate the variety of things to do in Elephant and Castle it's the first two entries on our list. Looking for something with a little bit more volume, after a day at the museum? Head over to the Ministry of Sound. One of the most iconic music venues in London, the Ministry of Sound is a club with four separate rooms, with the most famous being The Box - designed specifically for amazing sound quality, creating a truly unique experience.
The Oval
If you're a sports fan and you're staying in Elephant and Castle for any length of time, you have to visit The Oval. One of the most recognisable cricket stadiums in the world, The Oval is just minutes down the road from our building. It hosts international cricket and is the home of Surrey County Cricket Club. Whether you want a tour or to see a live game, or both, you will have a great time at this truly iconic sports ground.
Southwark Playhouse
Right across the road from the Ministry of Sound sits Southwark Playhouse, one of the best off-West End theatres London has to offer. It is intimate and atmospheric and is constantly producing new plays. They are a key part of the community, working closely with schools in the area as well as providing captivating performances for all to enjoy.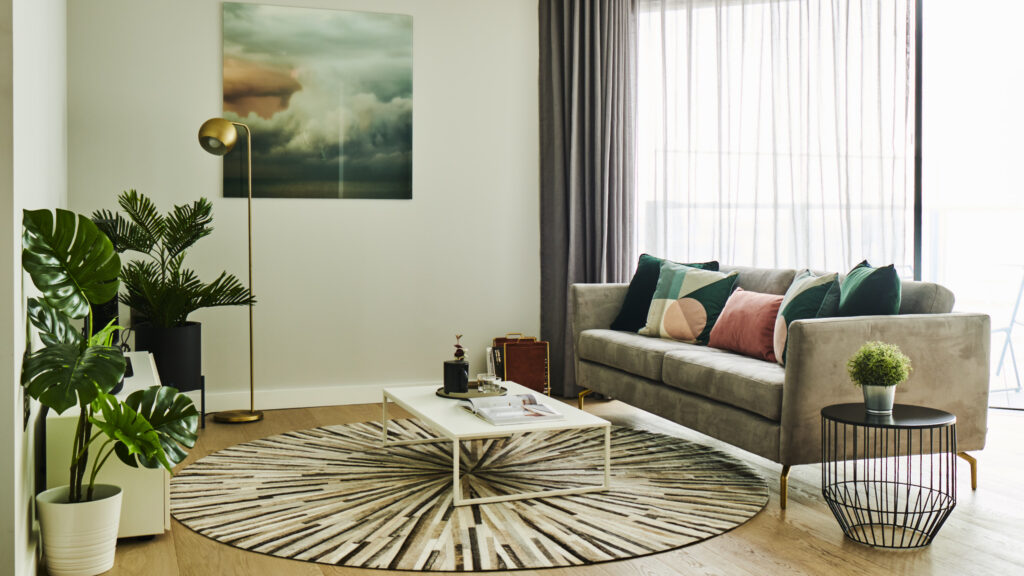 Renting in Elephant and Castle with UNCLE
If the attractions on our Elephant and Castle map sound good, then you're in luck. Here at UNCLE, we rent out beautifully designed one or two bedroom apartments with truly breathtaking views across London, right in the middle of this diverse, developing area. On top of the modern apartments, you'll have access to our on-site gym, the Sky Lounge and other social areas.
For more information, see our apartments to rent in Elephant & Castle.