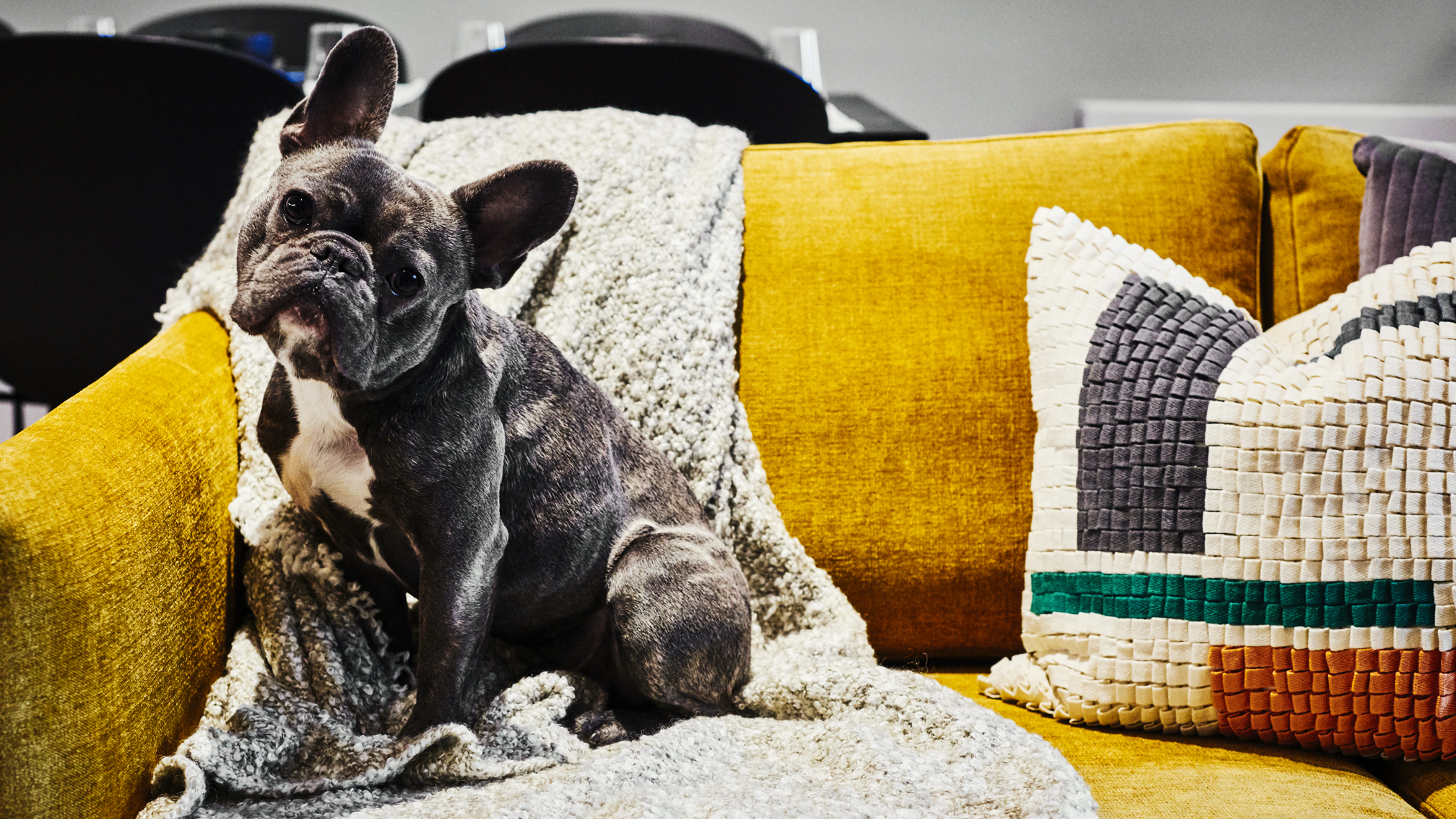 Check out our pet-friendly flats in London
We love our pets in the UK. In fact 57% of British households are home to 38 million pets, from dogs and cats to guinea pigs, goldfish, lizards and much more.
Pets give us company, comfort, fun and often exercise (whatever the weather!) - and most importantly a special bond that can be hard to describe. Maybe the best way to put it is that they make a house or a flat a home, a place you look forward to returning to after a long day.
But what if you're an animal lover and you're renting your home? Traditionally this has made life difficult for some people, but what is pet-friendly renting like at the moment?
Pet-friendly renting - how easy is it?
The Renters (Reform) Bill 2022-23, which was introduced to parliament in May 2023 but is yet to come into force, states that '...a tenant may keep a pet with the landlord's consent unless the landlord reasonably refuses.'
At UNCLE we have a number of entire pet-friendly buildings in London, so whether you're looking for a studio flat or a spacious three-bedroom apartment for you and your animals, you won't be disappointed.
What does this mean? Basically, rather than outright bans on pets, which many landlords have had and which many still do, landlords are being encouraged to make their default position that tenants must apply for consent in writing. The landlord then has 28 days to respond, and according to the bill, landlords are being encouraged to allow 'responsible pet owners' to keep a pet.
But there are conditions:
The landlord must give their consent
The pet must be deemed suitable for the property
Landlords can increase your deposit to cover additional damages or unforeseen expenditure caused by your pet
Landlords may require you to buy pet insurance
Again, it's worth noting that this bill has not yet come into force. The grounds for a landlord 'reasonably refusing' a request also seem pretty vague, and it's worth pointing out that 'superior landlords' (the person with the ultimate say in some cases) can forbid pet ownership outright in their contract agreements with underlease landlords.
This all seems a bit messy and confusing, so if you have a pet it might be worth looking specifically for pet-friendly flats where you know you and your beloved animals will be made welcome.
Where can you find pet-friendly flats in London?
At UNCLE we have a number of entire pet-friendly buildings in London, so whether you're looking for a studio flat or a spacious three-bedroom apartment for you and your animals, you won't be disappointed. Let's give you a quick tour of five fab, pet-friendly locations:
1. UNCLE Colindale
Within easy reach of King's Cross and just 23 minutes from central London, our Colindale building offers gorgeous furnished and unfurnished apartments, an on-site gym and co-working space, as well as movie and party rooms! You and your pet should be able to find something that suits your needs too, with a choice of stylish studio, one-bed, two-bed and three-bed apartments to rent.
2. UNCLE Wembley
Just five minutes from Wembley Central tube station, our Wembley building provides stunningly-designed flats that are all totally pet-friendly. With a residents lounge (which is also a great co-working space), on-site gym, basketball court and amazing roof terrace, our one-, two- and three-bed apartments really do have a lot to offer.
3. UNCLE Elephant & Castle
If you're on the lookout for pet-friendly apartments in Elephant & Castle, London's tallest residential building has got you covered. From a stunning sky lounge on the 45th floor to an on-site gym and 24-hour concierge service, you and your pets should feel right at home. Located just six minutes from Elephant & Castle tube station, these designer apartments are convenient but also beautiful places to call home.
4. UNCLE Southall
If West London is the area you and your animals would like to inhabit, our awesome Southall apartments could be the answer. Decked out with Siemens appliances and BoConcept furniture, these stylish flats are a step above the average pet-friendly rental. Our Southall building has great transport links, just six minutes from the tube and on the doorstep of crossrail, though staying at home is just as fun thanks to our super-cool indoor/outdoor roof terrace…and did we mention the karaoke room!?
5. UNCLE New Cross
With furnished and unfurnished one-, two- and three-bed apartments, you and your canine, feline (or whatever else -ine) pals should be able to find the perfect home. Designer pads with amazing on-site managers, plus a jaw-dropping roof terrace, and all just three minutes from the tube - our New Cross building could be your dream London base.
Learn more about renting pet-friendly flats with UNCLE
Finding pet-friendly accommodation in London can be tricky. Even more so if you want to live in a designer apartment that is as beautiful as it is functional and convenient. At UNCLE, we don't believe that you should have to compromise on the quality of your home just because you've chosen to care for a cute cat or dog, or even a snake! Which is exactly why we offer pet-friendly apartment buildings. And there are no hidden fees too, plus we return deposits within seven days if you decide to move on.
Check out our pet-friendly flats to rent in London, and specifically in Colindale, Wembley, Elephant & Castle, Southall and New Cross. And if you have any questions for us, get in touch with the team today.