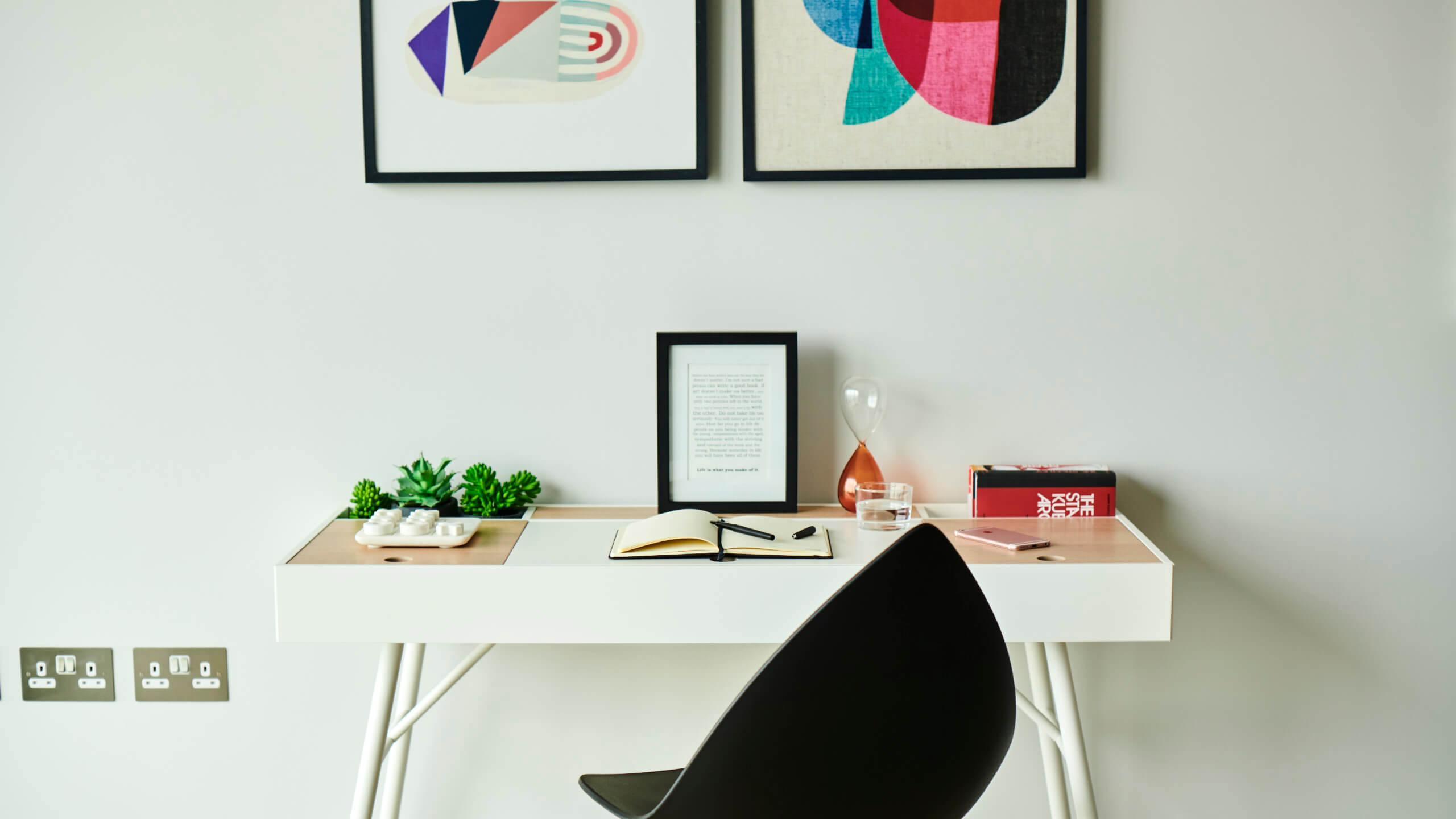 11 of the best places to live in London
Perhaps the most famous declaration about our nation's capital is 'When a man is tired of London he is tired of life'. The speaker was 18th Century man of letters Samuel Johnson, sole author of one of the most influential early dictionaries of English. Johnson's quote lingers on in the popular imagination because it captures the seemingly inexhaustible variety of this huge and beguiling metropolis.
London is both a big city and a dense patchwork of communities woven together by history, each with their own atmosphere, sights, tastes and sounds. Many long term Londoners develop a fierce attachment to their own boroughs and will insist that theirs is definitely the best place to live and work. But who's right?
They all are. The best places to live in London all have something distinctive to offer - their own unique blends of culture, convenience and access that appeal to different types of Londoner. Let's take a look at a few of the neighbourhoods to have received the UNCLE stamp of approval.
Four affordable options in London
1. Dalston
Dalston is an up-and-coming area of Hackney in east London. The neighbourhood borders fashionable Shoreditch (see below), and has been home to a vibrant, multi-ethnic community for more than 100 years. Dalston is notable for its lively outdoor market, dynamic nightlife and a multitude of delicatessens and bakeries.
"Many long term Londoners develop a fierce attachment to their own boroughs and will insist that theirs is definitely the best place to live and work. But who's right?"
Dalston has been slowly gentrifying since the 2012 London Olympics and the earlier reopening of the Zone 2 London Overground station, but the region is still one of the most affordable areas in central London, with an accommodating mix of family homes and accessible flats close to local facilities.
Dalston offers easy access to two parks: London Fields and Hackney Downs.
2. Croydon
Croydon, now part of greater London, was once part of the county of Surrey .It may lack glamour, but the town has long been a vibrant economic hub. Formerly noted for its brewing and tanning, Croydon later became the home of the world's very first public railway system. Later still the town played an important role in the automotive industry. These days it is now a lively retail and shopping destination - see for example, the Valley Retail and Leisure Park.
Three train stations, a tram and, of course, a bus network offer Croydon residents a wealth of ways to get around. It takes just 15 minutes to commute into central London but the town remains economically within reach to average earners.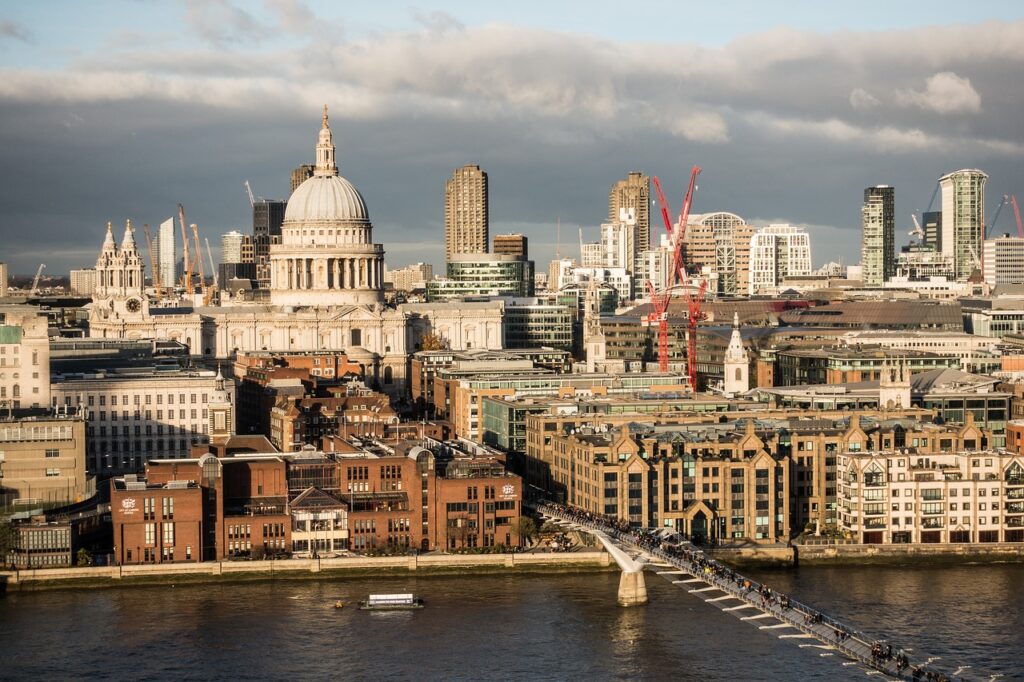 3. Paddington
Paddington is a neighbourhood in the City of Westminster. It enjoys a very central location - Paddington is pretty much right in the middle of the metropolis, and so within walking distance of many best known London attractions. But, this up-and-coming slice of the West End remains surprisingly affordable.
Residents will find a rich menu of shops, restaurants and transport links all within easy reach and Hyde Park is just around the corner. Accommodation options range from Victorian townhouses to sleek modern flats.
4. Stockwell
Stockwell is located in the London Borough of Lambeth, south of the Thames. After beginning life as a humble-sounding corner named for a tree trunk - 'stoc' - marking a well, by the 19th Century Stockwell had become a genteel, middle class suburb noted for its artistic residents.
These days Stockwell is an ideal and very affordable choice for young renters who enjoy the hustle and bustle of big city life. The neighbourhood boasts a high street packed with colourful cafes, restaurants and delicatessens, many with a Portuguese theme. The Portuguese community is the largest in London, earning parts of Stockwell the nickname 'Little Portugal'.
Stockwell is also home to a distinctive, richly frescoed memorial mural depicting scenes from local history. This stands next to a rather more sober 1920s war memorial and clock tower.
3 fashionable options to live in London
1. Shoreditch
Shoreditch in the Borough of Hackney is perhaps the fashionable neighbourhood in the whole of the East End. It attracts the trend-conscious, students, young professionals and anyone keen to enjoy a cosmopolitan life in the big city.
As you might expect, bars, restaurants and nightclubs abound, while shoppers can spend hours exploring Shoreditch High Street or the nationally renowned Spitalfields Market.
Shoreditch was once a centre of furniture and textile manufacturing and many of the warehouses have since undergone on-trend flat conversions.
2. Brixton
Brixton was the birthplace of a singer called David Bowie: you may have heard of him. This lively corner of Lambeth is famous for its colourful, multicultural street market, many arts and music venues and a spectacular series of murals created in the 1980s. Residents also enjoy the spacious and relaxing Brockwell Park
Brixton's rents are lower on average than the surrounding areas and the streets abound in Victorian terraced houses converted into flats aimed at young professionals.
3. Kentish Town
Kentish Town is found on the northern side of the Thames in the London Borough of Camden. The curious name probably refers to a long-gone estate belonging to a man from Kent, rather than directly to the county itself.
This attractive neighbourhood is located in Zone 2 on the Northern Line, just south of the Grade II listed park Primrose Hill. It offers easy access to central London - Euston and Kings Cross stations are just a few stops away - alongside excellent shopping opportunities and surprisingly affordable rents.
4 good choices for professionals living in London
1. Earls Court
Earls Court sits next to the Thames in the Royal Borough of Kensington and Chelsea, in the west of the city. Although generally an affluent area, there are still plenty of accessible rentals on offer as formerly poorer streets are gradually gentrified.
The great benefit of living in Earls Court is easy access to some of London's biggest tourist attractions. Hyde Park, the V&A, the Science Museum and the Natural History Museum are all within walking distance. Even closer to home is the 11 hectare Gloucester Park, while Earls Court brims with enticing shops.
2. Maida Vale
Maida Vale in the City of Westminster is known for the elegant Victorian and Georgian townhouses that run alongside the Regents Canal, but you don't need to travel too far away from the bank to find a good choice of more affordable flats for rent.
Maida Vale is a quiet and fashionable neighbourhood. It has enjoyed a reputation for popularity with media professionals for decades thanks to the BBC's iconic Maida Vale Studios. The area also has something distinctive in common with Swiss Cottage, Fitzrovia and Elephant and Castle: all derive their names from local pubs - in this case a hostlery called the Hero of Maida on Shirland Road. This veteran establishment was named after a British general who bested the French in a battle by the eponymous Italian town in 1806.
3. Fitzrovia
Fitzrovia is another neighbourhood ideal for the young professional who enjoys living and working at the centre of things. Close to the West End, it sits across the Boroughs of Camden and Westminster, offering an oasis of residential quiet close to the 24/7 buzz of Oxford Street and Tottenham Court Road.
Fitzrovia is noted for its fine pubs - including the Fitzroy Tavern on Charlotte Street, for which the area is named - along with its excellent transport links and bohemian arts scene. In 2016 Fitzrovia was named the best place to live in London by The Sunday Times.
4. Elephant and Castle
Elephant and Castle is found in the London Borough of Southwark, close to the Thames.
This lively neighbourhood is noted for its excellent transport links - the local underground station will get you to central London in less than 20 minutes, while the train station provides regular overground services to Greater London, Hertfordshire and Kent.
Like many London neighbourhoods, Elephant and Castle has undergone gentrification in recent decades but remains a surprisingly affordable location for renters. The neighbourhood is home to an impressive cluster of restaurants, eateries and cafes, and gourmets will also enjoy the farmer's market specialising in Italian delicacies. Music venues are also plentiful - everything from live jazz to world-famous nightclub the Ministry of Sound.
For a little peace and quiet, residents can retreat to all 138 acres of Burgess Park. For culture, try the Southwark Playhouse or the Drawing Room art gallery.
Elephant and Castle is one of several London neighbourhoods to be named after a local pub - in this case a former coaching inn which was itself named after a symbol used by the Worshipful Company of Cutlers. The name is now celebrated by a colourful statue outside the local underground station.
So there you have it: some of the best neighbourhoods in London. We hope you've found our selection inspiring. Enjoy your time in one of the world's most unique and exciting cities.