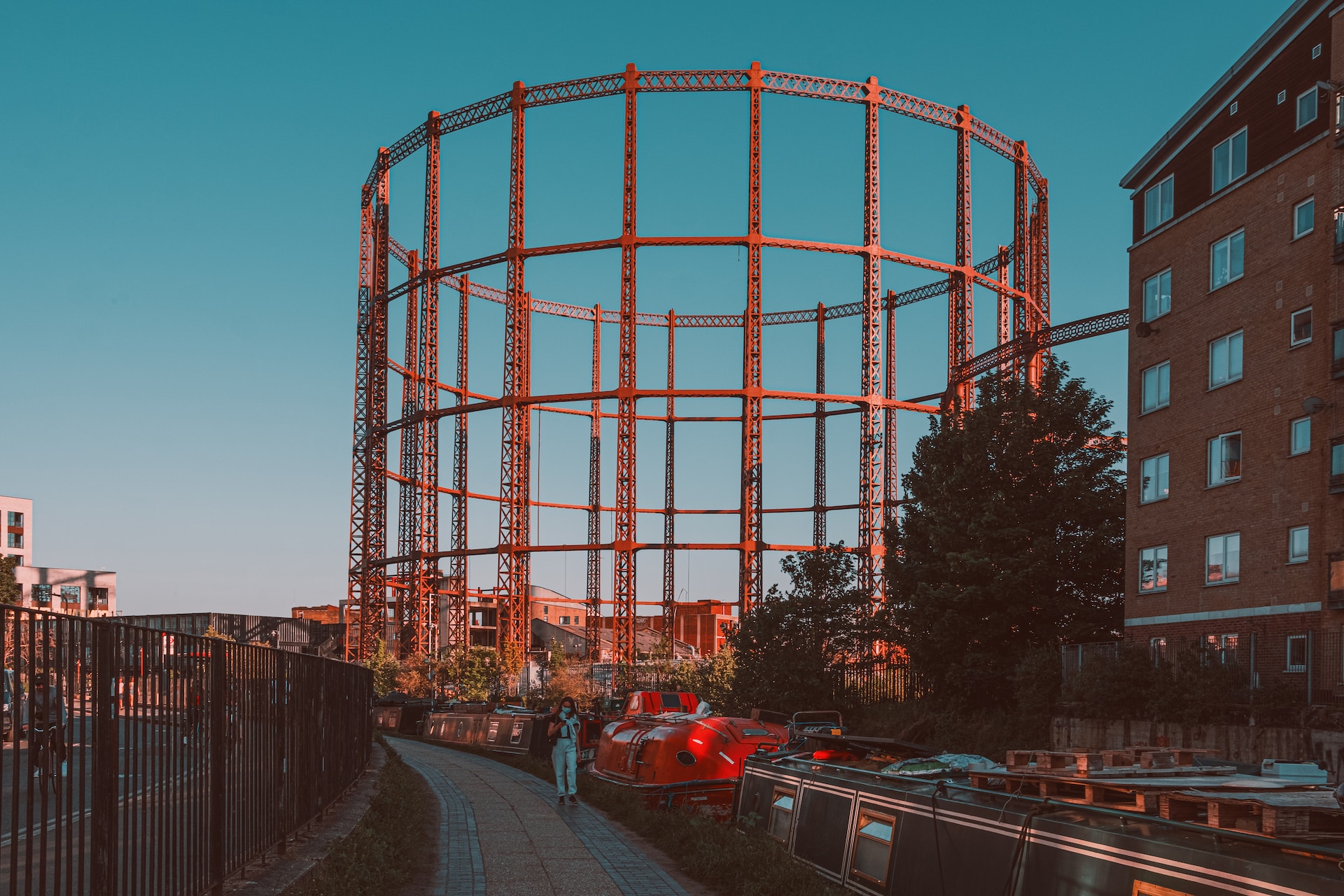 Where Are The Best Places To Live In East London? | UNCLE
Looking to put down roots in the buzzing area of East London? You really are spoilt for choice.
East London is one of the most diverse and multicultural areas of London, bustling with opportunities for young professionals, and also a great area to make memories together as a family. It's one of the most artistic areas of the capital, known for its unforgettable tourist attractions, entertainment venues and sporting events.
Looking for the best places to live in East London? You've come to the right place. Here, we'll dive into where to live in East London and its hotspots, so you can find the area worthy of calling home.
What are the most important things to look for in a neighbourhood?
Moving to a new area like East London is an exciting time, bursting with new opportunities and memories to be made. If keeping within your budget is your top priority, you'll be relieved to hear that while London is one of the most expensive places to live in the UK, East London is one of the most affordable areas of the city to live in. But there are other factors to consider when choosing the right area to live in, including:
Neighbourhood safety: How safe a neighbourhood is may be an obvious factor, but it's an important one when deciding where to move to. To get a sense of how safe an area is, you can look at the crime statistics of the neighbourhood which can be accessed through the police's website. If you notice an area has a high level of criminal activity for example, it may be worth looking elsewhere for your new home. Looking for an honest opinion of an area? Ask a local! If you see someone walking their dog for example, why not ask them how they find living there? They're sure to tell you how safe they find the area and if they recommend it.
Local amenities: Depending on your circumstances, having amenities such as schools and supermarkets nearby may be a priority to you. With only 56% of London households owning a car, if convenience is important to you you may want to choose an area with these amenities within walking distance.
Green spaces: While you may assume London will have you chasing pavements, the capital isn't all grey and gloom! Having parks and fields a short distance away may be at the top of your list, particularly if you have a dog to entertain. Having green spaces nearby may be a priority, especially if you're looking to move into a flat and won't have a garden of your own.
Commute to work: Of course, having a work-life balance is important. But it's also worth factoring in how close you want to be to your place of work. Perhaps you enjoy the morning commute as a way to clear your mind, or maybe you'd prefer to be only a short distance away from the office to save time in the mornings.
Canary Wharf
Canary Wharf is an unmissable area of East London. Known for being the UK's leading financial centre, it's a great place to live for working professionals looking to immerse themselves in their industry. As of 2023, it's home to five out of the top ten tallest buildings in the UK - an impressive feat!
An urban hub of over 300 shops, luxurious properties and notable landmarks, Canary Wharf is tough to miss. With its array of sky-high offices and bustling workers, it offers fantastic transport links into central London, a large variety of delicious restaurants and plenty to explore. As a working professional, making the move to this area of East London is ideal if you work nearby and you're looking to save time on your morning commute. Canary Wharf isn't just the home of impressive architecture, it has stunning green spaces where you can escape the hustle and bustle. Adjacent to the Canary Wharf tube station is the beautiful Jubilee Park which is guaranteed to bring you a tranquil moment when you need it most.
Shoreditch
If you're looking for a vibrant, creative and bustling area of East London to call home, Shoreditch could be the place for you.
Shoreditch is located in the London Borough of Hackney, making it rich in cultural heritage and history. But while it's seen as a historical area of London, it's also seen a fair amount of change over the years - now known as the home of the indie and hipster scene. Shoreditch offers plenty to explore, from the popular Brick Lane - home to unmissable vintage shops and delicious street food, to the renowned Columbia Road Flower Market - a houseplant lover's dream!
Transport-wise, you're spoilt for choice with Liverpool Street, Old Street and Shoreditch High Street stations all within walking distance, making a commuter's life a breeze. Those looking to immerse themselves in East London's social scene would struggle to find better than Shoreditch. You'll never be stuck for new things to explore, and you're guaranteed a buzzing nightlife with plenty of spots for relaxation in equal measure.
Isle of Dogs
Just south of Canary Wharf you'll find the Isle of Dogs - referred to by locals as just 'The Island.' Sorry dog-lovers, you're not going to find a literal island of puppies - its name comes from Henry VIII who took his hunting dogs to the peninsula where sailors could hear the barking!
The Isle of Dogs is home to a range of residential communities, green spaces and Canary Wharf's business hub. While it topped the list of most prestigious places to live in London, its properties are known to be cheaper to buy than those in Canary Wharf. There are also several reputable schools and colleges in the area that continue to draw in families.
If you're looking for a historical area of East London to make a home, Isle of Dogs is full of character, culture and fascinating history. After being bombed during World War II, the area was then impressively redeveloped to become the place it is today. The Isle of Dogs offers excellent transport links, with Canary Wharf station only a short walk or bus ride away. You won't be short of amenities either - the Isle of Dogs boasts beautiful parks, London's first and only urban farm Mudchute Farm, and even an Asda Superstore!
Bethnal Green
Three miles east of central London, you'll find the former farming hamlet Bethnal Green. The district offers excellent cultural diversity, vibrant nightlife and easy access to central London, with Liverpool Street station only a short walk away. Zone 2 Bethnal Green station can be found on the Central Line, making Holborn only a 15 minute journey away and the buzzing West End only 20 minutes.
If you're looking for an area that has it all, Bethnal Green may be the answer. The area offers a diverse range of shops, markets and restaurants, as well as stunning green spaces like Victoria Park and Bethnal Green Gardens. For those with young families, Bethnal Green boasts two OFSTED 'outstanding' secondary schools - Morpeth and Oaklands, making it a great area to settle down in as a family.
Rentals in Bethnal Green are known to be more affordable than its surrounding areas, with the average price being £603 per week, which is 23.2% less than the London average and significantly cheaper than neighbouring areas like Shoreditch and Whitechapel.
Hackney
The London Borough of Hackney has undergone extensive regeneration in recent years, with new developments and investment in the area. Hackney offers the best of both worlds - managing to combine MICHELIN-starred restaurants with street-food tents effortlessly. You'll be spoilt for choice with things to do in Hackney with galleries, creative offices and endless local coffee shops making it the go-to spot for young professionals, students and anyone with a creative edge.
On hot summer days you can watch the world go by in London Fields, before exploring Hackney's array of vibrant markets. What's more, the borough even has its own farm - Hackney City Farm, which allows your children to embrace both city and country life.
Due to its vibrant, carefree lifestyle, Hackney has become a popular residential location, particularly for young professionals. With this popularity comes higher prices, with properties here being priced at around £600,000, slightly more than the London average, but still falling outside the top ten richest boroughs in London. The average rental value is around £674 a week. Whether or not the alternative scene of Hackney is your vibe, there's no denying the liveability and charm of this East London borough.
Stratford
Stratford has become a popular residential area in the last decade, thanks to the London 2021 Summer Olympics which transformed the area. What was once considered a run-down, less-desirable district of East London has now become a thriving hub with excellent transport links and local amenities. The newly developed area, Stratford's Olympic Park district, was even assigned the new postcode of E20, which previously only existed as a fictional postcode used in Eastenders!
Due to the Olympics' everlasting legacy, Stratford boasts several new developments including the impressive Westfield Shopping Centre and the London Aquatics Centre. The latter boasts two 50-metre swimming pools and a 25-metre diving pool, an ideal place to take the kids or clear your mind after a long day.
If you're looking to reside in an area of East London with miles of green spaces, OFSTED 'outstanding' schools and a thriving social scene, Stratford is an ideal choice. Only 7 minutes on the tube and you'll find yourself at Kings Cross St. Pancras, directly in the heart of the capital.
For those looking to rent in Stratford, the average rental price sits at £728 per week - 7.5% below the London Average.
Walthamstow
In north-east London you'll find Walthamstow, located in the borough of Waltham Forest which as of 2021, has over 278,000 residents and over 102,000 households - a popular place to be!
Walthamstow is one of East London's most up-and-coming neighbourhoods. It's rich in cultural diversity and embraces an artistic vibe with a focus on independent businesses and community spaces. Its famous Walthamstow Market is the longest outdoor street market in Europe and originated way back in 1885.
Walthamstow is great for commuters, with Walthamstow Central only a 20 minute tube ride from Kings Cross St. Pancras. The area also boasts excellent schools and plenty of local amenities such as Selborne Walk, also known as The Mall - a shopping centre providing a decent range of retailers under one roof.
The area is culturally rich and home to several attractions that are sure to entertain the whole family, from beautiful parks to museums and art galleries. The William Morris Gallery and the Walthamstow Pumphouse Museum are sure to leave you feeling inspired.
Living in London with UNCLE
When it comes to the best places to live in East London, you really are spoilt for choice. But we know first-hand that no matter how safe and welcoming an area feels, what matters most is the space you call home. That's why at UNCLE, we want to show people how renting should be - with perks, privileges and resident managers that truly care. Say goodbye to dodgy landlords and flats that look nothing like the photos. Renting with UNCLE guarantees high-quality furnishings, unquestionable security and a home you'll be proud of.
We understand that what feels like 'home' to you is personal - which is why we offer a 2-week trial period. If you're not feeling sure within 14 days of moving in, you can move right out again, no fees or questions asked. But with our quick repairs, homely communal spaces and flexible leases, we like to think you'll feel at home with UNCLE. 
Ready to put down roots in East London? Get in touch with us today and find your new home with UNCLE.