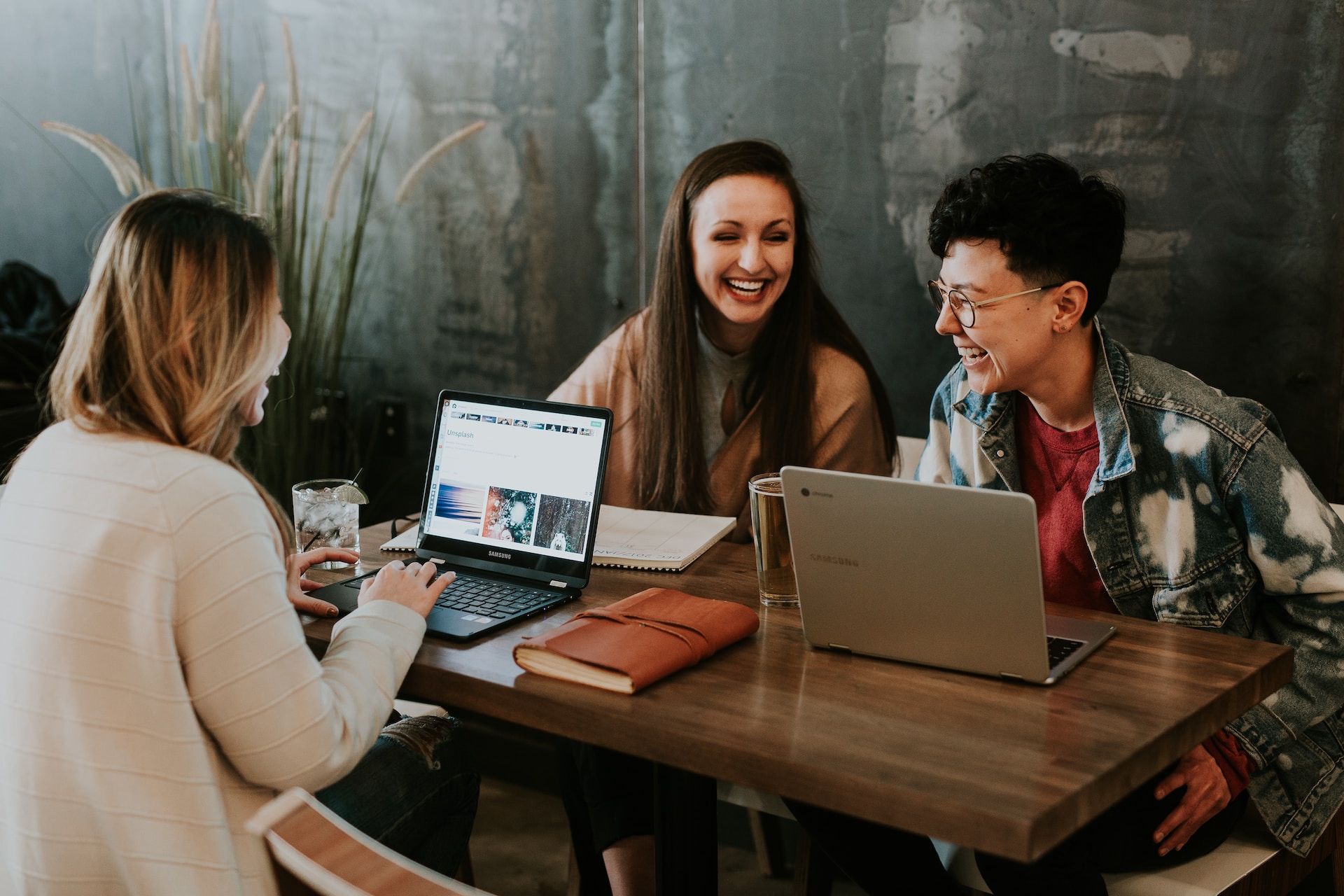 Where are the best areas to live in London as a young professional?
Looking to move to the big city and get yourself established? Nearly a quarter of Londoners are aged 25-34, a demographic that's growing year on year - so if you're moving to London as a young professional, you definitely won't be short of friends once you get there. The abundance of industries with strongholds in London means that many young people move to the capital specifically for work, and to compete for the abundant and highly sought-after roles available there. There are risks involved when uprooting yourself and moving into such a competitive environment,, but for many ambitious young people, the potential rewards are too great to ignore.
If you count yourself as one of this growing number, you might wonder what sort of things you need to keep in mind to help with your search for a place to settle. When considering the best places to rent in London for young professionals, you should remember these key points:
Proximity to work - though this might vary in importance depending on whether or not you're able to do your work remotely.
Safety - it's important to feel safe in whichever area you choose to live - whether that means a busy, well-lit street or a quieter suburb.
Travel links - for both work and pleasure, how easy is it to get from your chosen location to the other places you spend your time?
Lifestyle and community - do you want your surroundings to reflect the type of person you are, and provide opportunities for making friends and networking?
Longevity - how long do you intend to stay in this area, and will that decision impact your living space needs?
Living situation - are you looking for a place to call your own, or open to sharing with roommates?
Armed with this information and at least a vague idea of what you're looking for, you can dive into our list of eight of the best areas to live in London as a young professional.
Brixton
Found in the South London borough of Lambeth, Brixton draws an equal mix of ambitious young professionals and offbeat creatives, all of which can find plenty of sustenance and entertainment from this culturally-diverse and continually-evolving area. Residential reviews website HomeViews describes Lambeth as 'a tailor-made borough for young professional renters looking to make the most of London living,' and Brixton definitely plays a big role in earning that description.
Whichever way you slice it, the argument about gentrification vs regeneration has resulted in people flocking to Brixton in a steady flow since the late nineties, taking advantage of features such as the well-loved markets, and iconic O2 Brixton Academy performance venue. With both overground and underground rail links, and a surprising amount of parks and green space - some of which is award-winning -  Brixton could be a goldmine for the right young professional looking to put down rental roots.
Wembley
"If you're looking for a high number of amenities and attractions within a relatively small space, Wembley could be the perfect place for you to rent."
If you're looking for a high number of amenities and attractions within a relatively small space, Wembley could be the perfect place for you to rent. Found in the borough of Brent in North-East London, Wembley is served by the Jubilee and Metropolitan lines. It's home to the impressive Wembley Stadium (which in turn is home to England's national football squad), the SSE Arena, and retail paradise Wembley Park.
The area is becoming increasingly appealing to young families, with a renewed focus on residential housing and a healthy amount of green space. There is also a good variety of accommodation available, with flats and houses for both purchase and to rent. Brent Council's commitment to enacting an affordable workplace strategy and supporting new businesses in the area is also great for young professionals.
Greenwich
The first place on our list that is a borough itself and not just a part of one, Greenwich has a rich maritime heritage. Here you can find the Cutty Sark, a restored 19th-century ship, the Old Royal Naval College, and the Prime Meridian - the reference point for Greenwich Mean Time.
Close to finance and technology hub Canary Wharf, Greenwich lives up to its name by providing greenery even this close to the centre of the city. Deer can be found in Greenwich Park, one of London's eight royal parks, which provides wonderful views of both the Thames and the skyline. Despite its proximity to central London, Greenwich is not as expensive as many assume it to be - though West Greenwich is considered the pricier side of the borough, and might be worth avoiding if you're on a tight budget.
Whitechapel
Historically significant for many reasons - the goriest of which is its connection to the legendary serial killer Jack the Ripper - Whitechapel is another particularly eclectic area of London. From Whitechapel, you have easy access to the edgy and effervescent Brick Lane, home to vintage shops, boutiques, and unique eateries. Being in Whitechapel also puts you in close proximity to the Queen Mary University of London, a well-known research university, and the Royal London Hospital. This makes Whitechapel an excellent area for medically and academically-inclined young professionals.
Foodies can also rejoice - Whitechapel is home to an amazing array of curry houses and restaurants, fueled by its Bangladeshi population. So if a Jack the Ripper tour and a curry sound like the perfect way to spend your weekend after slogging away the week in the city, Whitechapel is the place for you.
Elephant & Castle
This Southwark neighbourhood sits just to the south of the Thames, and is currently undergoing a period of exciting regeneration - with £4bn expected to be invested into the area in total. This money will be funding new residential areas and amenities for the community including green spaces, theatres and shops. It will also help to create an abundance of new job opportunities.
"Elephant & Castle is a great place to live if you want to feel connected to the rest of the city."
Elephant & Castle is a great place to live if you want to feel connected to the rest of the city. You can cycle into central London in 10 minutes, there is access to the underground via the Bakerloo and Northern lines, and the bus routes are varied, making it easy to travel between the various things to do and places to see. The area is also home to a large Latin American population, whose influences can be notably appreciated in Elephant & Castle's food scene.
Hammersmith
While many of the mentioned areas focus on neighbourhoods south of the river, Hammersmith provides an artsy and attractive option for those who favour West London. Its convenient riverside location and arts scene makes it a little pricier than some of the other areas on this list, but if it's within your budget it's well worth a look.
We've already mentioned Hammersmith's arts scene - it's home to three iconic venues where you can see theatre, dance and standup comedy; the Apollo, the Lyric, and Riverside Studios. Already a leading commercial and digital business area, the creativity found in Hammersmith also lends itself to young professionals looking for media-focused careers. For example, the BBC Studioworks Television Centre is in Hammersmith.
Southall
Keeping to the west, Southall - also known as Little India - is a vibrant and diverse neighbourhood located in the borough of Ealing. You might recognise the area as the setting for the 2002 classic Bend it Like Beckham. If you're partial to South Asian cuisine, Southall will be your idea of a wonderland. The Indian and Pakistani influences in the area also help to create a great sense of community and contribute to the variety and diversity of the markets and local events.
Southall is in Zone 4 and served by a national rail service, as well as the underground's shiny new Elizabeth line. There's a big focus on providing services and support for families and young people in Southall, which makes it a great place to consider moving to as a young professional looking to start a family, or if you've already got kids in tow.
New Cross
This Zone 2 South East settlement is popular with young professionals and students alike. The fact that New Cross is home to the prestigious art school Goldsmiths University has definitely given it a creative vibe, with events like the annual Telegraph Hill Festival helping to showcase the area's local talent.
New Cross is located in Lewisham, which is consistently one of the cheapest boroughs of London in which to rent. Greenwich and Deptford are both within walking and cycling distance, which means that the bright lights (and job opportunities) of Canary Wharf are also within easy reach. However New Cross is also a great spot for independent small businesses - so if your young professional dreams are more entrepreneurial, it might just be the place for you.
Still in need of convincing?
If you've never lived in a city before, the idea of moving to the busiest city in the UK might feel somewhat daunting. You might want to secure a job before you choose to move - or, you might think it's more important to put yourself in a place, even on a temporary basis, before deciding whether or not to put down roots. If you consider yourself to be a young professional, chances are you're ambitious, motivated and able to see the potential for growth in places that others might not. In other words, perfectly suited for hunting down a place to live in London!
As with everything in life, there are pros and cons to moving to London, and ultimately the best way to find out if something is right for you is by doing it. Hopefully we've helped by giving you a list of places in which to start your search.
Living In London With UNCLE
Of course, these are just some of the neighbourhoods in London that a young professional might choose to call home. Everything from your career to your budget will have an impact on your decision - but even then, sometimes you find a place that exceeds all of your expectations, and you find yourself willing to make exceptions.
At UNCLE we want to provide you with places worth making exceptions for. Furnished or unfurnished, from studios to three beds, our apartments are beautifully designed and conveniently situated - like how our Colindale building is directly opposite the Colindale tube. We make sure routine repairs are taken care of quickly, by receptionists and building managers who make a point of being friendly, familiar faces. And we provide thoughtful facilities exclusively for our tenants - like private gyms and comfy communal work spaces.
See our full range of available properties and book a viewing today.