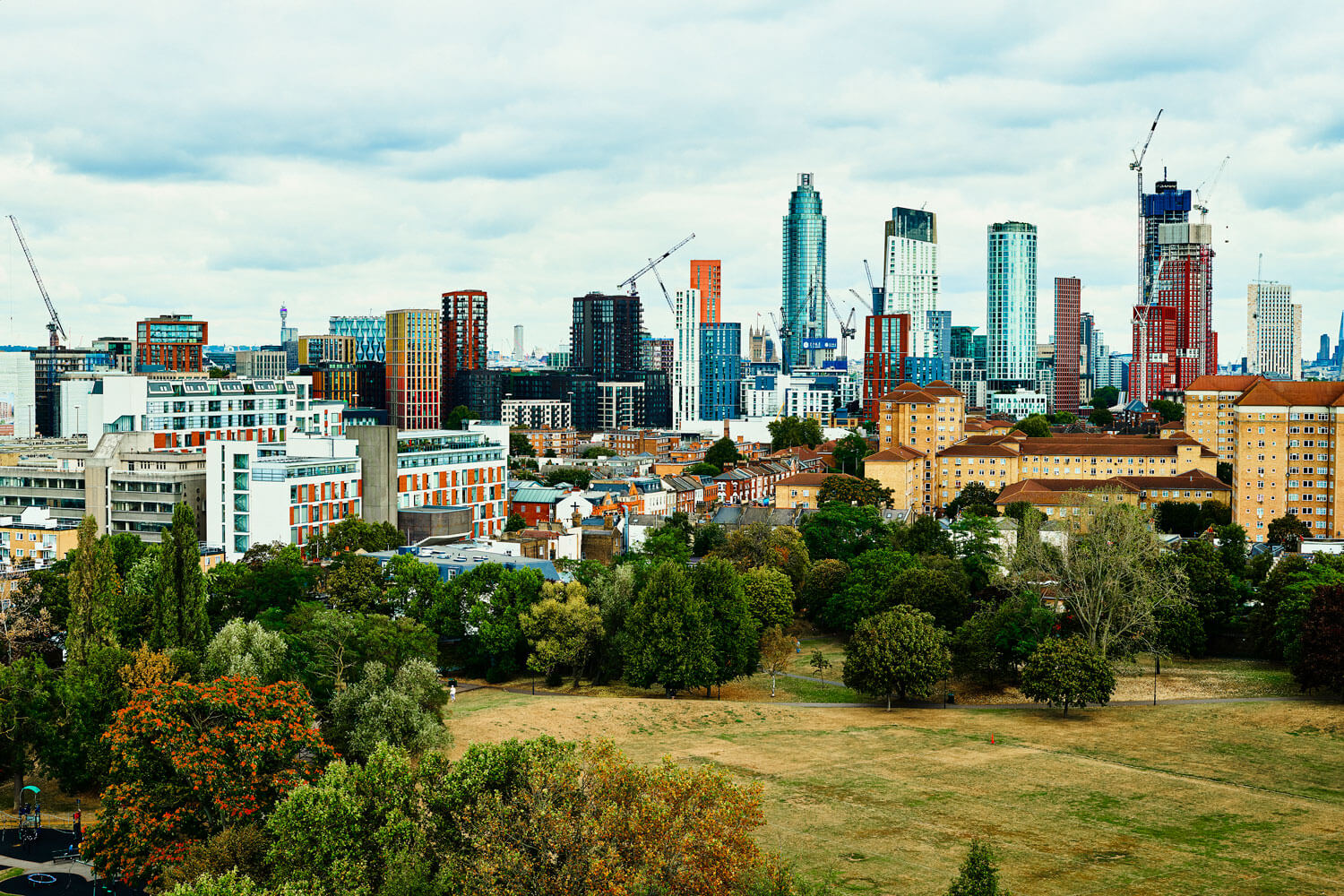 What Is It Like To Live In Stockwell?
Today a bustling, modern melting-pot of culture sitting just south of the River Thames, Stockwell is one of the oldest hamlets in Lambeth. Undoubtedly one of London's hidden gems, the area took off in the early 1800s, populated by an abundance of late-Georgian and early Victorian houses, still some of the finest in London to this day.
As the district grew, Stockwell attracted the likes of artist Vincent van Gogh, who moved to the area in 1873 and immediately fell in love with its enchanting garden squares and sweeping crescents. Today, Stockwell is home to the largest Portuguese community outside Portugal, earning it the affectionate nickname 'Little Portugal'.
Famed for its eccentric selection of restaurants, bars, and cafes, Stockwell has it all: a proud history, a touch of class, and a modern charm.
What can you do in Stockwell?
As is befitting one of London's most fascinating boroughs, Stockwell boasts a wide range of things to do, places to explore, and food to eat. From festivals, parks, and gigs, to stunning Portuguese restaurants, award-winning gastropubs, and one of London's oldest skate parks, Stockwell truly has something for everyone.
"Famed for its eccentric selection of restaurants, bars, and cafes, Stockwell has it all: a proud history, a touch of class, and a modern charm."
1. Larkhall Park
Named after Lark Hall, a large manor house which used to stand in the park, Larkhall Park is now home to football pitches, tennis courts, and a children's playground, making it one of Stockwell's most vibrant community hubs. Popular amongst local joggers, it also has a one o'clock club providing a host of learning and play activities for kids.
Larkhall Park also hosts the Stockwell Festival, a wonderful community celebration featuring everything from tango and taekwondo to facepainting and flower arranging. Culminating in the evening carnival parade, it's fun for the whole family as well as a nod to the area's rich cultural diversity.
2. Sports
On top of Larkhall Park and nearby swimming pools at Brixton Recreation Centre and at Clapham Leisure Centre, Stockwell is barely a stone's throw away from The Oval Cricket Ground. Home to Surrey County Cricket Club, The Oval is also the scene of some of south London's biggest parties during the wonderfully boisterous domestic T20 matches.
For thrill seekers, Stockwell Skate Park is widely regarded as one of the best skate parks south of the river. Situated between Stockwell and Brixton Underground stations, the skate park is known fondly as Brixton Beach and, having opened in 1978, is a classic. Resurfaced just over a decade ago, it continues to attract skaters from across London to this day.
3. Music and entertainment
Fortune very much favours Stockwell residents on the entertainment front: on their very doorstep, they have comfortably one of the UK's coolest music venues in the form of the 02 Brixton Academy. An internationally-renowned, Grade II listed, award-winning venue which hosts live music, club nights, and comedy shows, it's hosted many a world-class performer.
Those searching for a place to throw some shapes need look no further than Phonox, Stockwell's premier nightclub. Welcoming of clubbers looking to bond over a love of great music served up by a selection of top-quality DJs, Phonox's in-house mantra.sw9 parties have earned the venue a reputation for truly special nights out.
4. Food and drink
As you'd expect from 'Little Portugal', you're never far away from a Lisbon-quality pastel de nata in Stockwell, home to perhaps the finest Portuguese cuisine in London. From the classics like seafood rice casserole and Madeiran beef skewers served up at O Cantinho De Portugal, to the stunning wine list at A Toca, you'll soon develop a taste for life in Stockwell.
Away from all things Iberian, you'll find the Canton Arms, a charming and quintessentially British establishment which was one of just six venues from London to make the most recent list of the UK's Top 50 Gastropubs. Also worth seeking out is The Fentiman Arms, a homely local which serves proper pub grub and craft ales in a beer garden laden with snug lounging areas.
What are Stockwell's connections to the rest of London like?
Situated around three miles from central London, Stockwell's enviable location just south of the river and excellent transport links are some of the area's biggest selling points. Easy access to the City, the West End, and beyond make it hugely popular with young professionals and families alike.
Sitting in Zone 2 and regularly serving over 10 million passengers a year, Stockwell Underground station is on both the Northern and Victoria lines. The Northern line carries passengers towards Kennington and Camden Town, while the Victoria line connects Stockwell with Central London via several key stations in the capital including Victoria, Oxford Circus, and King's Cross St Pancras.
Also on a number of handy bus routes, Stockwell is connected above ground to Oxford Circus, Whitehall, London Euston via Waterloo, and to Marble Arch via Piccadilly Circus. What's more, the stunning listed Stockwell Bus Station is a marvel in itself: it had Europe's largest unsupported roof span when it opened in 1952.
For those more in favour of two wheels rather than four, Cycle Superhighway 7 follows Clapham Road through Stockwell, giving cyclists use of dedicated lanes segregated from traffic almost all the way to Tooting Bec in the south and to Oval, Elephant & Castle, and the City in the north.
Is Stockwell a safe area to live?
As an up-and-coming neighbourhood which has become, over the past three decades, increasingly popular with young families and professionals, Stockwell is an extremely safe area. The latest statistics from the Metropolitan Police show that crime levels are below average at a rate of just six incidents reported per 1,000 people.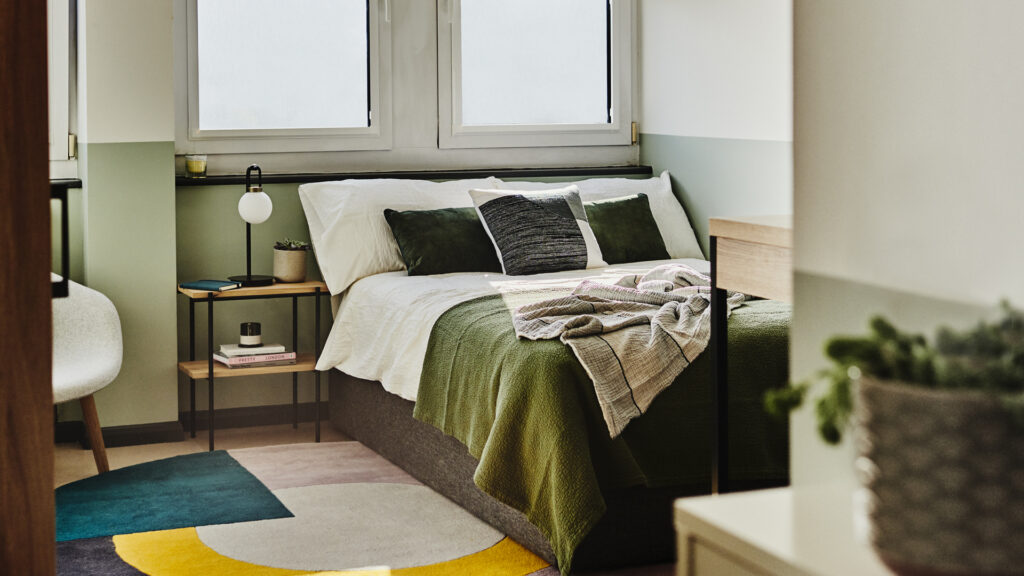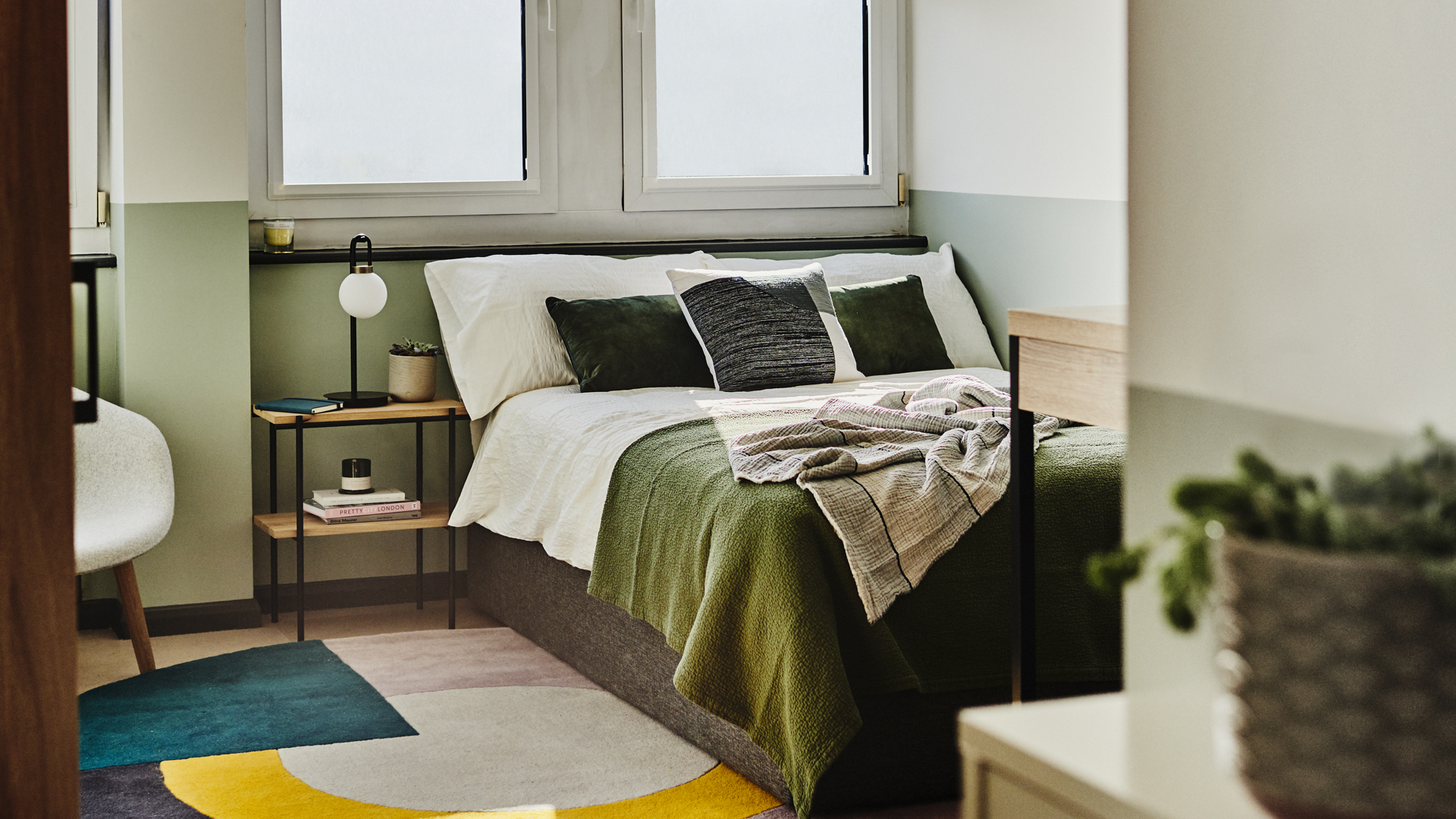 Living in Stockwell with UNCLE
Overlooking Larkhall Park and just a 10-minute walk from Stockwell tube station, UNCLE Stockwell offers the chance to live in one of London's most popular and interesting areas. Featuring spacious studio apartments fitted with designer furnishings, a residents-only gym with Peloton studio, and a co-working space with private pods, Stockwell living doesn't get any better.
Click here to view our stunning, spacious studio apartments to rent in Stockwell.