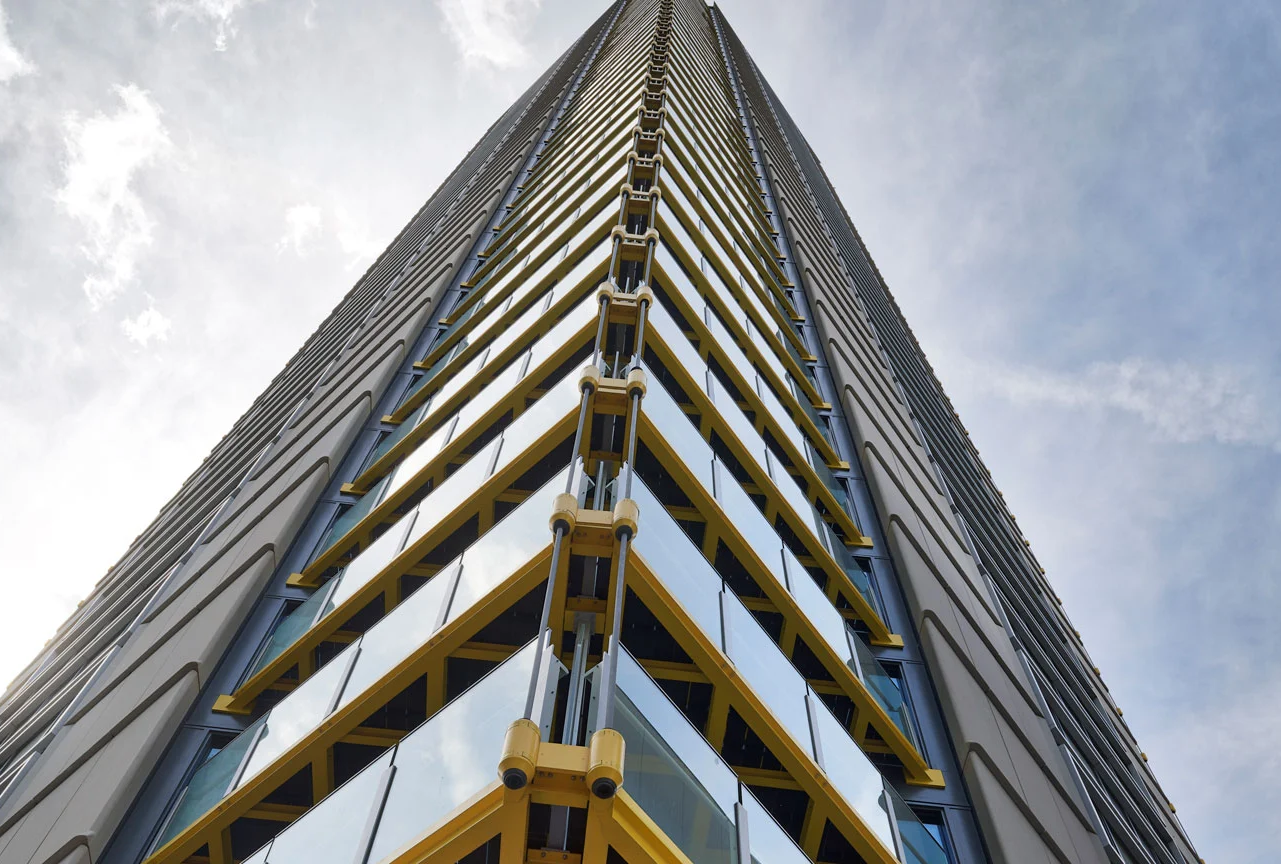 What's it like to live in Elephant and Castle? | UNCLE
In the heart of London, just a stone's throw from world-famous attractions and plenty of eclectic entertainment and dining options, Elephant and Castle is a brilliant place to call home.
But what is it about this historic part of London that makes it a great choice for those looking to move into the area? In this post, we'll explore exactly that, diving into things to do, places to see and food to eat, and consider how safe it is. If you're thinking about living in Elephant and Castle, we'll help you realise just how great a decision that could turn out to be.
Is Elephant and Castle a good place to live?
Yes, Elephant and Castle is a great place to live. In fact, Elephant and Castle is rated 4.61 stars out of 5 on HomeViews, with almost 3 in 4 people (72%) rating it as excellent.
Over the last decade, £4 billion has been invested into the area across more than 25 different projects, which has given Elephant and Castle a new lease of life. Now, with a revitalised town centre, parks, leisure facilities, housing, shops and dining, it's fast becoming one of the most sought-after areas of London.
Living in Elephant and Castle
With a variety of ways to get around, wonderful places to relax and have fun, and plenty of amenities, living in Elephant and Castle is a great choice. Below are just a few of the reasons why you should consider this fantastic area of central London.
Getting around London from Elephant and Castle
Just a 30-minute walk from Westminster and The City, Elephant and Castle is a great location for busy professionals. If you're looking for bus or rail links, you also have plenty of choices. Elephant and Castle has a tube station right on the borders of Zone 1 and 2 on both the Northern and Bakerloo lines. There's also a mainline railway station that can take you to St Albans, and Euston is less than 20 minutes away if you're looking to go further afield.
If you're a fan of the bus, there are options to get you to Oxford Circus, London Bridge or Westminster within 20 minutes, so wherever you're headed you should get there with little hassle.
Of course, there are numerous Santander Cycle docking stations and if you're a driver, the A201 splits Elephant and Castle down the middle, which gives you quick access to the A2.
If you're a frequent international traveller, both Heathrow and Luton are just a couple of trains away and you can get to either in around an hour or less.
What is there to do in Elephant and Castle?
Whatever floats your boat, there's plenty to see and do around Elephant and Castle.
Elephant Park is home to the iconic Elephant Springs, and the new Tree House is a fantastic community space with regular events. It's also a great place to relax, hang out and enjoy a bite to eat.
For a spot of culture and history, the Imperial War Museum offers an eye-opening look into the past, and The Cinema Museum will keep cinephiles busy for hours.
In the evening, why not catch a play at the Southwark Playhouse, or dance the night away at the world-famous nightclub Ministry of Sound?
To help you keep on top of your fitness regime, the Castle Centre has a fully-equipped gym, two pools, a sports hall and spa facilities.
Is Elephant and Castle safe?
In the past, Elephant and Castle has had slightly higher than average crime rates, but since 2011 this has come right down. Since the start of the regeneration project, it's provided new housing, employment opportunities and community spaces that are improving the area by the day.
The most common incident in the area is anti-social behaviour, but overall Elephant and Castle is a safe place to live.
For more information, read our blog post answering the question, is Elephant and Castle safe?
Places to eat in Elephant and Castle
Thanks to the regeneration project, you're now spoilt for choice when it comes to places to eat and drink in Elephant and Castle.
Foodies from all over the city come to Elephant and Castle to try an array of incredible dishes at Mercato Metropolitano, which is home to 40 food outlets serving everything from bao buns to fresh pasta. Diners can eat themselves around the world with the help of a cocktail or two. You really will struggle to find a larger variety of incredible options.
For a trendy spot combining fabulous French cuisine with toe-tapping jazz, Toulouse Lautrec serves breakfast, lunch and dinner while accompanied by some of London's best musicians.
For something with a Latin flavour, Paladar has an a la carte menu and Chef Jose's tasting menu if you want to experience a range of incredible textures and tastes. It also has a fully-stocked wine cellar where you can find a South American wine to complement every dish.
We could talk about the food in Elephant and Castle all day. Other highlights include Polish kitchen Mamuśka!, authentic Japanese at Koi Ramen Bar and fresh stonebaked pizza at Theo's.
Living in Elephant and Castle with UNCLE
Do you like the sound of what Elephant and Castle has to offer? Here at UNCLE, we have a range of fully-serviced flats available to rent in Elephant and Castle. For more information, contact us today.