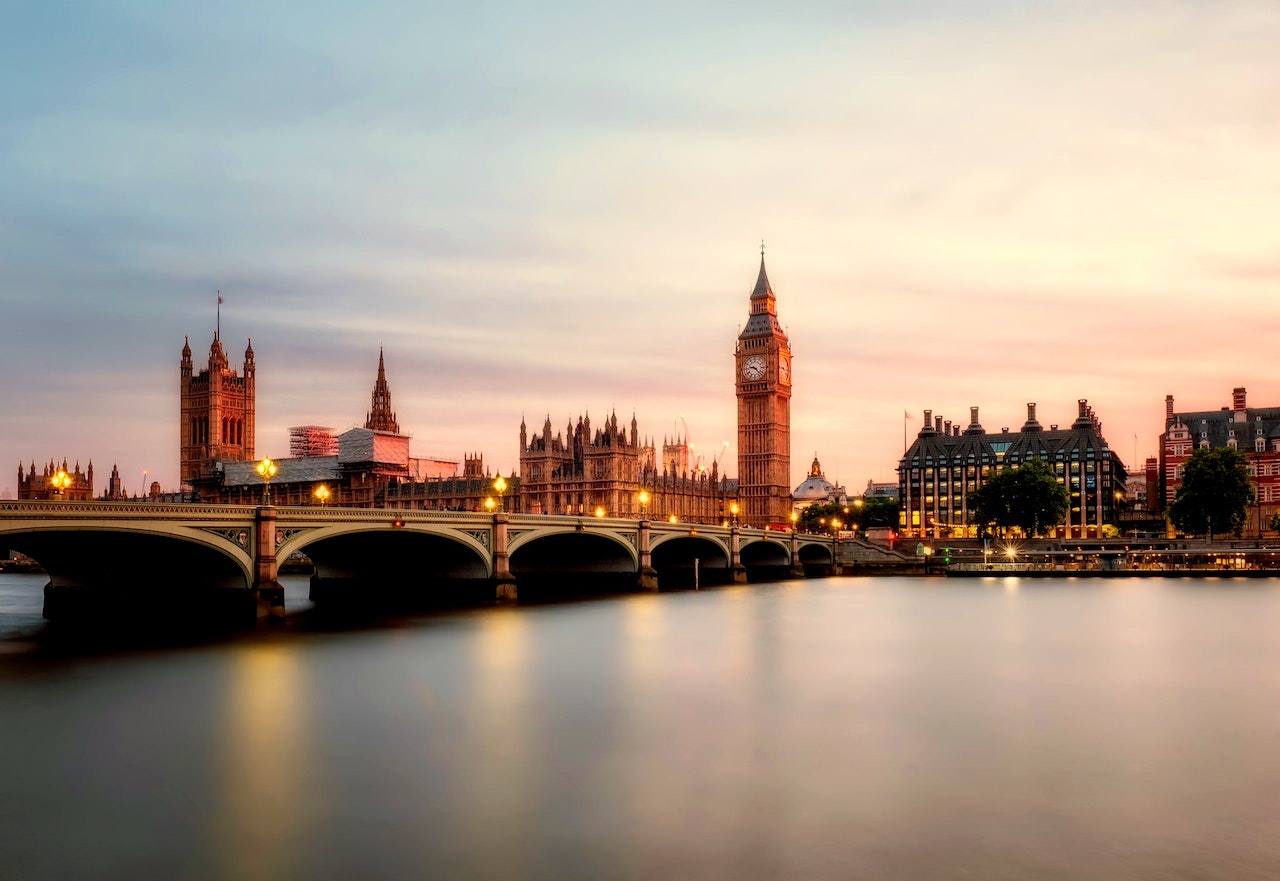 How to move to London – and is it right for you?
How long is a piece of string? Every person is different, and it's a big decision to work out whether London is the right place for you.
Tens of thousands of people move to London every year, and it's easy to understand why.
It's one of the pre-eminent global cities of the world, packed with employment opportunities, superb contact links to the rest of the globe, and every culture and cuisine you can think of. Whether you're a history buff that longs to explore galleries, palaces and museums, or you're a nightclub devotee that regularly wants sushi at 4am, London has something for you.
However, whether you're considering moving to London from abroad or even just from elsewhere in the UK, it can be a daunting prospect. There are so many different considerations to make and areas to choose from that it can be hard to know where to start your planning - and as life in London can be expensive, it's important to get the big decisions right.
"We'll cover all the basics you need to know across employment, transport, living costs and accommodation, and help you work out whether or not living in London is right for you."
This guide gives you an ideal beginner's starting point for working out how to move to London. We'll cover all the basics you need to know across employment, transport, living costs and accommodation, and help you work out whether or not living in London is right for you.
What is London like to live in?
So why move to London? Well, partly because London has a bit of everything. But if there's one word that could be used to describe the city today, it's 'multicultural'. As of 2020, more than a third of London's population of nearly nine million people were from countries other than the UK, bringing with them new perspectives on life, food, art, music and much more. Many of these communities have settled in groups in different parts of London, and in many ways have become little towns of their own.
Like many global cities, space is at a premium in London, and peace and quiet can be hard to come by, especially in more central areas. But if you're more of an outdoorsy person and like some solitude away from work, don't worry: there are plenty of areas with a countryside feel that have good enough transport links to still be in easy reach of all the amenities you need.
Getting around London
If you can think of a mode of transport, you can probably use it to get around London! Your options include (and are not necessarily limited to): car, taxi, Tube, bus, bike (owned or hired), scooter, river ferry, cable car, suburban trains, light railway and walking.
Car ownership in London is expensive, not only because of the high cost of buying, fuelling and insuring a car, but also because parking spaces can be scarce and therefore come with a premium price tag. London's famous black cabs, along with taxi apps like Uber, are a good alternative for getting around by road, but can also be expensive - and often get stuck in the same traffic jams.
Undoubtedly the most cost-effective way to get around in London is through its extensive public transport network, the vast majority of which is managed by Transport for London (TfL). Their website is the go-to place for working out the easiest, cheapest or quickest way from A to B, combining Tube, bus, rail, walking routes and more. It's also the place to find the most up-to-date Tube map: there you'll find which stations are in which fare zones (Zone 1 is the city centre, followed by the higher-numbered zones further out). You'll also find the brand-new Elizabeth Line, which finally opened in 2022 and offers high-speed connections from east to west, including to and from Heathrow Airport.
"Perhaps the most important thing to do is not to treat London as a big place: instead, treat it as a number of smaller places, all with their own unique advantages and characteristics."
Ticketing on all TfL services - and many other rail services in and around London - means using a contactless Oyster card. This can be topped up in advance (including with season passes), and used to 'tap' in and out at each end of your journey, after which the correct fare is automatically deducted. The same technology has now also been extended to encompass contactless debit and credit cards: just tap in and out on the yellow readers, and the fare will be taken from your bank or credit card account straight away.
Working in London
If you're moving because you've already accepted a job there, then the first part of your planning on how to move to London has been done for you.
The location of your office can act as the starting point for the rest of your research. From there you can work out where you'd like to live, how long the commute would take (and how much it would cost), and how you'd access the amenities you're likely to use day-to-day. You may also want to ask your new HR department for advice about moving: even if they don't offer relocation support, they might be able to suggest places to live, or put you in touch with co-workers who have spare rooms or other accommodation available for rent.
If you don't already have a job lined up, then not to worry: there is always work available in London in a variety of different sectors. If you just need a job to bring some money in while you get settled, then pubs and restaurants should be your first port of call. The hospitality industry in London is always on the lookout for staff.
However, if you're looking for something a bit more career-focused, then there are a number of different job vacancy websites you can explore, such as Monster, Reed and Indeed. And don't neglect the power of LinkedIn for making the business contacts you need to get the job you really want.
The cost of living in London
There are no two ways around it: living in London is expensive. That's partly because it's such a popular destination for people to move to for a better life. However, the overall increases in the cost of living that have recently affected all of the UK certainly haven't helped matters.
One area in which living costs have gone up especially quickly is energy, whether it's electricity or gas. The UK Government has put in a number of initiatives, such as support schemes and price capping, to soften the blow. However, these aren't permanent arrangements and only soak up a relatively small part of the increase. For houses on a 'dual fuel' tariff combining electricity and gas use, bills of £200 a month or more are now common even for larger flats and small houses. And as winters in the UK can be cold (even though London is generally one of the warmest places in the country), these bills can spike in winter.
The other area where London stands out for expensive living is socialising, especially around food and drink. For example, London pubs have long charged prices higher than the rest of the country, but these have now started to rise steeply. Paying £7 for a pint of beer is by no means unusual in many pubs and bars, and in the city centre this can be substantially higher.
Alongside these factors, you should also consider any recurring monthly costs you may have to pay: mobile phone subscription, home WiFi, Netflix or other TV service, gym memberships and other 'monthlies' can quickly add up. If you're worried about spiralling lifestyle costs, then it's worth looking for accommodation where many amenities are included in your rent. This can not only help you save money, but save time by giving you facilities you need right on your doorstep, too.
Renting in London
You may have noticed that accommodation costs weren't mentioned in the previous section, and that's because it's such an important factor when moving to London that it deserves special attention.
Firstly, unless you're moving with very deep pockets, you should probably forget about buying a property in London straight away. House prices are astronomically expensive, and even outside the city centre family houses in sought-after locations regularly sell for more than £1 million.
Renting is naturally very expensive in London too, but there are ways that you can lessen the impact of the high costs. The first is to head further out from the city centre and find the right balance of lower rent, but without a commute or journey into central London that's too long to be practical. The second is to share a flat or house with others; while this may not give you the privacy and space that you want, it does help you split the cost of living - and can also help you meet people and build a new social life.
One alternative option worth considering is to rent a serviced apartment, of which there are an increasing number of purpose-built options springing up all over London. These give you access to modern, high-quality, fully-furnished accommodation for a fixed price per month, with many key facilities and amenities included: all you have to do is turn up with your luggage. Some serviced apartment complexes come with high-end extras included in the rental cost, such as gyms, saunas, co-working space and other benefits. But perhaps the key financial perk is that most serviced apartment rentals tend to include WiFi, energy bills, and Council Tax (which can often run to more than £100 a month in London).
Should you live in London?
Perhaps the most important thing to do is not to treat London as a big place: instead, treat it as a number of smaller places, all with their own unique advantages and characteristics. By assessing the pros and cons of different areas, you can find a location that's right for you and that you're more likely to enjoy living in. For example, if you want to live somewhere with quick links to Heathrow for business travel, you might consider Southall; alternatively, if you're of Latin American heritage and want to live among people of a similar background, then Elephant & Castle might be right for you instead.
Ultimately, the best thing you can do is conduct as much detailed research as you can. Ideally, this will involve a trip to London in advance of making any commitment to move, so you can get a feel for different areas in person and see what they're like for yourself. We also recommend taking family or friends with you so that they can give you a second opinion.
Finally, if you get to the point where you've got a firm idea of how to move to London and where you'd like to live, then try and arrange some viewings for potential accommodation. That way, you can move with confidence that your living arrangements, environment, commute and social life will all be as enjoyable, stress-free and cost-effective as possible.
Living in London with UNCLE
Ultimately, you're spoiled for choice if you want to move to London. And if you want a top-quality, stylish apartment that will fit your lifestyle, look no further than UNCLE. We have modern developments available for rent now across the capital, in Elephant & Castle, New Cross, Southall, Stockwell and Wembley, combining one, two or three-bedroom furnished and unfurnished apartments with on-site facilities like gyms, sky lounges, yoga rooms and much more.
To find out more about some of the best places to live in London, click on your preferred location above or get in touch with us today to book a viewing at a time that suits you.