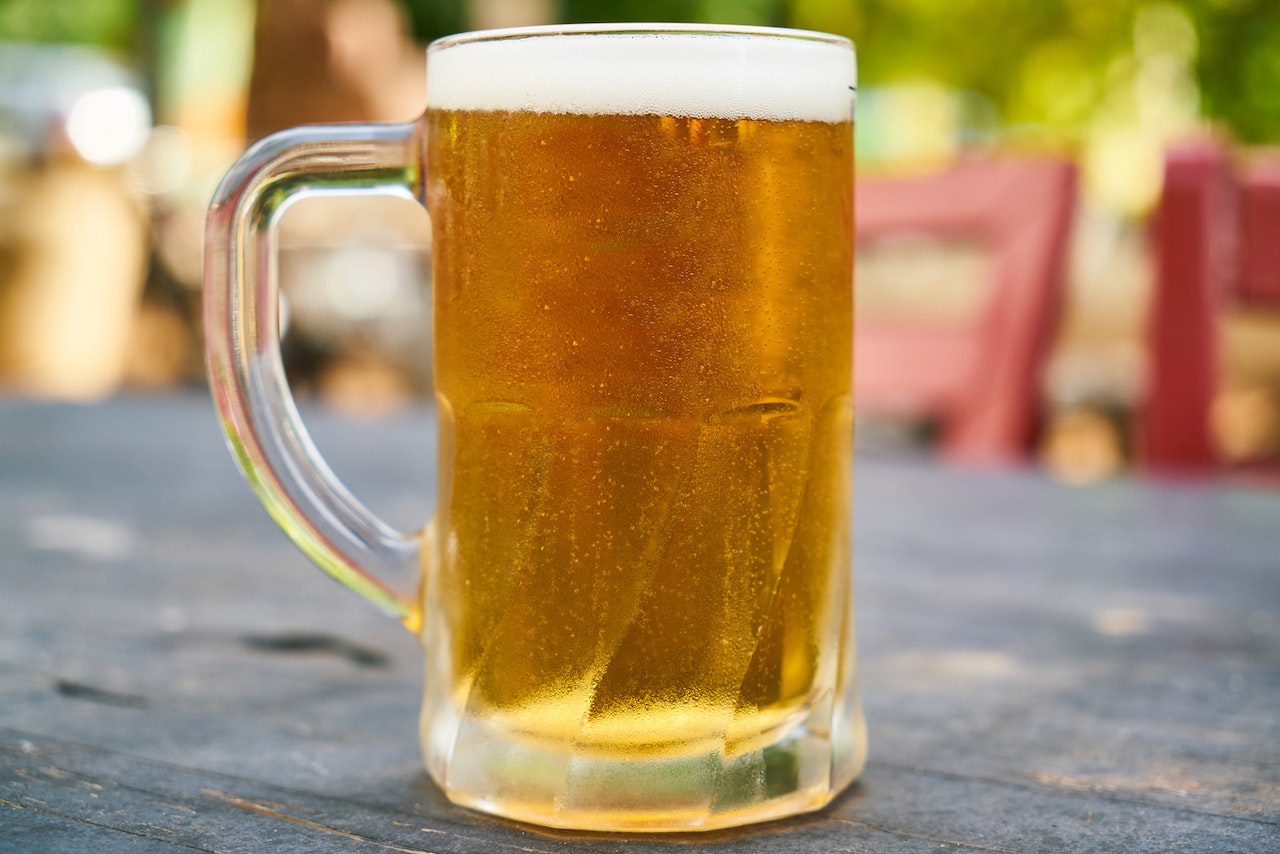 Our Guide to Pubs in Southall
The district of Southall, West London, is a vibrant, bustling area home to a wide variety of people, cultures, and things to see and do.
Part of that is Southall's selection of pubs, from the typical local boozer to the high-end gastropub cooking up amazing dishes.
So, when you're looking for a night out, a few beers and a bite to eat in West London, where's the best place to start? To help you on your way, here's our guide to the best pubs in Southall and the surrounding areas.
The New Inn
"What's more inviting on a Sunday afternoon than a pub garden lined with cushion-packed seats, heated sheds, and a huge menu featuring traditional and modern dishes?"
What's more inviting on a Sunday afternoon than a pub garden lined with cushion-packed seats, heated sheds, and a huge menu featuring traditional and modern dishes? The New Inn provides exactly that, and offers meeting and event space with a buffet menu for larger parties. And, if you're working on the go, there are even quiet spaces where you can grab a drink and open up your laptop to catch up on those emails.
Tap Tavern
With 20 beer taps offering a rotating selection of diverse beers and ales, Tap Tavern is a beer connoisseur's dream. With an electric atmosphere and friendly staff, it's a great place to unwind and enjoy a few well-earned drinks. Plus, with a food menu that mixes pub classics with modern flavour, you can spend hours spoiling your taste buds at Tap Tavern.
The Black Horse
In nearby Hounslow, The Black Horse is a local boozer with big tables, plenty of drinks, and an Indian-focused menu serving tasty curry and various vegetarian and meat dishes. There's also a projector and huge screen so punters can enjoy an afternoon or evening of live sport.
The Princess Royal
With its dark green, old-school exterior appearance, you might not expect what's waiting for you inside The Princess Royal. The Georgian and botanical-inspired decor provides the perfect setting for enjoying some cold drinks while indulging in incredible British and Mediterranean food, from a menu designed by renowned chef Ben Tish.
The Prince Of Wales
A warm and welcoming family-run pub, The Prince of Wales is the perfect place if you're looking for premium drinks, live sport, and a delicious Indian menu that is sure to excite your taste buds. It evokes the old-school British pub with a spicy flavour - mostly thanks to the amazing food.
In fact, You critic Tom Parker Bowles said The Prince of Wales is 'the sort of pub where you could happily while away a few hours, and one made better still by the food.'
The Botwell Inn
It may be part of the JD Wetherspoons chain, but The Botwell Inn has a long bar, a great atmosphere, and plenty of tables. With fruit machines and a huge, inexpensive menu of breakfast, lunch and dinner offerings, you can easily spend a day here putting the world to rights with friends and family.
The Queen's Head
A quick trip down The Parkway and you'll arrive at The Queen's Head in Cranford. A 400-year-old building with beams stretching across the vaulted ceiling, it's thought that it was the first establishment to be awarded a spirits licence in England. With a menu offering everything from burgers and wings to traditional pub grub, you certainly won't go hungry as you make your way through a wide selection of real ales.
One Over the Ait
On the banks of the Thames with a balcony overlooking the iconic river, One Over the Ait is a welcoming, air-conditioned pub for the whole family - dogs included. With an extensive drinks menu including cask ales and craft beers, it'll take you some time to make your way through. Plus, the kitchen cooks modern dishes, sandwiches, and seasonal favourites if you fancy a bite to eat.
The Wheatsheaf
The Wheatsheaf is a cracking local pub with a fun vibe and a selection of ales and beers. When it comes to food, the kitchen specialises in hot-stone steaks, so you can prepare your meat to the exact temperature of your liking right at your table. Just be careful not to touch it, when they say it's hot they mean it's hot!
Chatsworth Bar
If you're looking for live music, a relaxed atmosphere, and a friendly team of knowledgeable bar staff, then Chatsworth Bar is exactly the place for you. There's also a plethora of events, including a regular happy hour, and even the 'happiest' of hours offering plenty of cheap drinks. And if you find yourself hungry, a menu with dishes including burgers and twelve-hour roasted pork belly is sure to tickle those taste buds.
See our apartments in Southall
Now that you know where to find the best pubs in Southall and the surrounding area, see our Southall apartments to rent so you can live in the heart of this bustling district.