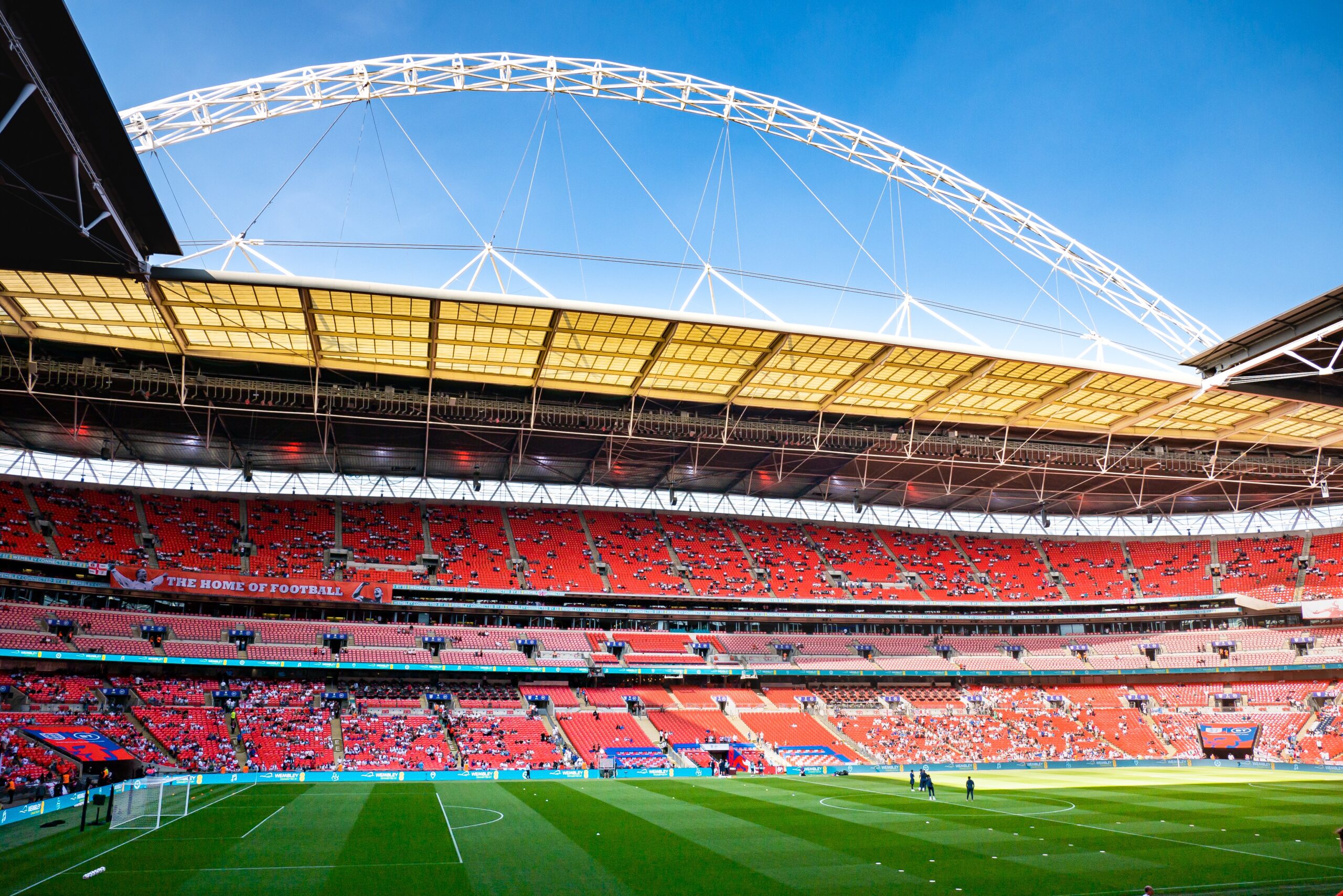 9 Awesome Things to Do in Wembley
It's hard to imagine now, but the booming modern metropolis that is Wembley started life as a tiny village perched on top of a hill. Over the past 500 years, however, the area has gone from a handful of houses to one of London's most bustling boroughs with a population of 125,000. And there are countless things to do in Wembley.
The suburb's regeneration over the past 25 years has been one of the capital's most eye-catching success stories, propelling an area once in dire need of investment and restoration into the limelight. A transformed Wembley now hosts a stunning catalogue of sporting fixtures, gigs, and cultural events.
What is there to do in Wembley? What isn't there to do in Wembley...
What to see in Wembley
1. Wembley Stadium
With Wembley chosen as the location for the 1924 British Empire Exhibition, a number of landmarks and stadia had to be constructed, which is how the now-iconic Wembley Stadium came to be. While the original was demolished in 2003, its modern, £1.27bn brother is a breathtaking sight to behold.
"A transformed Wembley now hosts a stunning catalogue of sporting fixtures, gigs, and cultural events."
Comfortably one of London's must-see landmarks, Wembley Stadium is famed for its crowning, 134-metre-high arch, which stretches over what is the largest stadium in the UK and the second-largest in Europe. Football fans can also pay tribute to England legend Bobby Moore, who has a statue outside the ground.
2. Wembley Arena
Just across Wembley Park is OVO Arena Wembley, the second-biggest indoor arena in London after the 02 Arena. Originally built for the 1934 Olympics, this 12,500-seat facility does it all: what other venue can say it's been home to The Beatles and eSports, Led Zeppelin and dressage, David Bowie and ice hockey?
Outside the arena, you'll also find the Square of Fame, a tribute to world-famous acts that have performed in Wembley. In the same vein to the slightly more sun-dappled Hollywood Walk of Fame, it features bronze plaques imprinted with handprints from the likes of Madonna, Cliff Richard, Kylie Minogue, Dolly Parton, Bryan Adams, Lionel Ritchie, and Dame Shirley Bassey.
3. Shri Sanatan Hindu Mandir
One of just two Hindu temples in London, Wembley's Shri Sanatan is one of the area's most stunning feats of construction. Built over 14 years using imported Indian limestone, the temple contains no steel supports, with many of its features hand-carved in Gujarat before being flown over and assembled in Wembley.
The mind-blowing edifice features some 41 marble statues of deities, while the interior is laden with intricate carved pillars and walls, as well as countless shrines to Hindu gods. Spiritual leaders from other religions such as Mother Teresa are also honoured at the temple, which stands at a towering 66ft at its highest point.
4. Ace Cafe
Synonymous with London's motorcycle culture, the historic Ace Cafe has had a tumultuous life. Opened in 1938, it had to be rebuilt after being levelled during an air raid in WWII, it boomed in popularity in the post-war atmosphere of rebellion and self-expression, and it fizzled out just as quickly, closing its doors in 1969.
Reborn in the late-'90s, however, it has once again emerged as Wembley's go-to biker hotspot. Now a cafe, function venue, and entertainment hub, the Ace Cafe lays on an extensive calendar of unmissable motorbike and classic car events and live music. The most dedicated petrolheads can even get married there.
What to do in Wembley
5. Sport
Thanks to the world-famous Wembley Stadium, revered around the globe as the mecca of football, Wembley is synonymous with the planet's most popular sport. As well as England matches and the FA Cup final each year, Wembley will also host the 2023/24 Champions League final, while the stadium tour gives fans a unique glimpse behind the curtain at one of the most historic grounds in football.
But Wembley's about more than just football. A fruitful partnership with American Football has blossomed over the past decade, with capacity crowds flocking to regular NFL games in London, while the boxing also packs a formidable punch for any spectator: a British record 94,000 fans recently watched Fury v Whyte at Wembley Stadium.
"The list of superstars to have graced the stage is as star-studded as it gets: Ed Sheeran, Metallica, One Direction, Adele, Foo Fighters, Taylor Swift, Beyoncé, Take That, BTS, and Rihanna to name but a few."
6. Music
Home to some of the world's largest concerts, Wembley Stadium is an essential pit-stop for music's biggest performers. The list of superstars to have graced the stage is as star-studded as it gets: Ed Sheeran, Metallica, One Direction, Adele, Foo Fighters, Taylor Swift, Beyoncé, Take That, BTS, and Rihanna to name but a few. Gigs in Wembley are simply some of the world's biggest parties.
7. London Designer Outlet
Attracting seven million visitors a year to its 70 stores and restaurants, London Designer Outlet is Wembley's premier shopping location bar none. Also boasting 20 coffee shops across its three floors and a nine-screen Cineworld, it has something for everyone regardless of whether you're after a bargain, a biscotti, or a blockbuster.
8. MeetspaceVR
The future of gaming, meetspaceVR brings the very best of virtual reality entertainment together in Wembley under one sci-fi roof. From multiplayer free-roam zombie apocalypse experiences to gravity-defying escapades in deep space, meetspaceVR has it all. In every sense of the word, it's virtually unmatched.
9. Bad Axe Throwing
Away from soccer, showbiz, and shopping, Wembley is a treasure-trove of quirky delights, with Bad Axe Throwing bringing a slice of Canadian backyard action to urban London. Experienced coaches are on hand to guide you in your intrepid exploits on Bad Axe Throwing's six axe-throwing lanes and, what's more, there's also a private bar and even an axe-throwing league. Chop chop.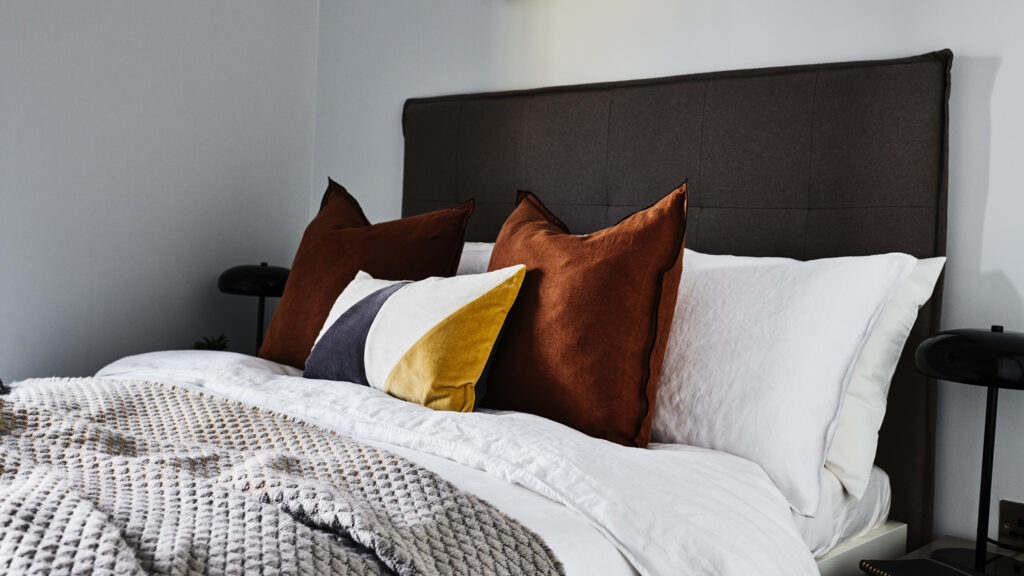 Renting in Wembley with UNCLE
With a selection of one-, two- and three-bedroom apartments situated in the midst of one of the capital's most fashionable boroughs, the invaluable opportunity to live in a thriving cultural hotspot just 12 minutes from central London is up for grabs.
And with the accommodation on offer boasting everything from gym facilities, wellness rooms, and roof terraces to designer furniture, parcel-hold services, and a pet-friendly attitude, Wembley living has never been more appealing.
Click here to view our stunning flats to rent in Wembley.