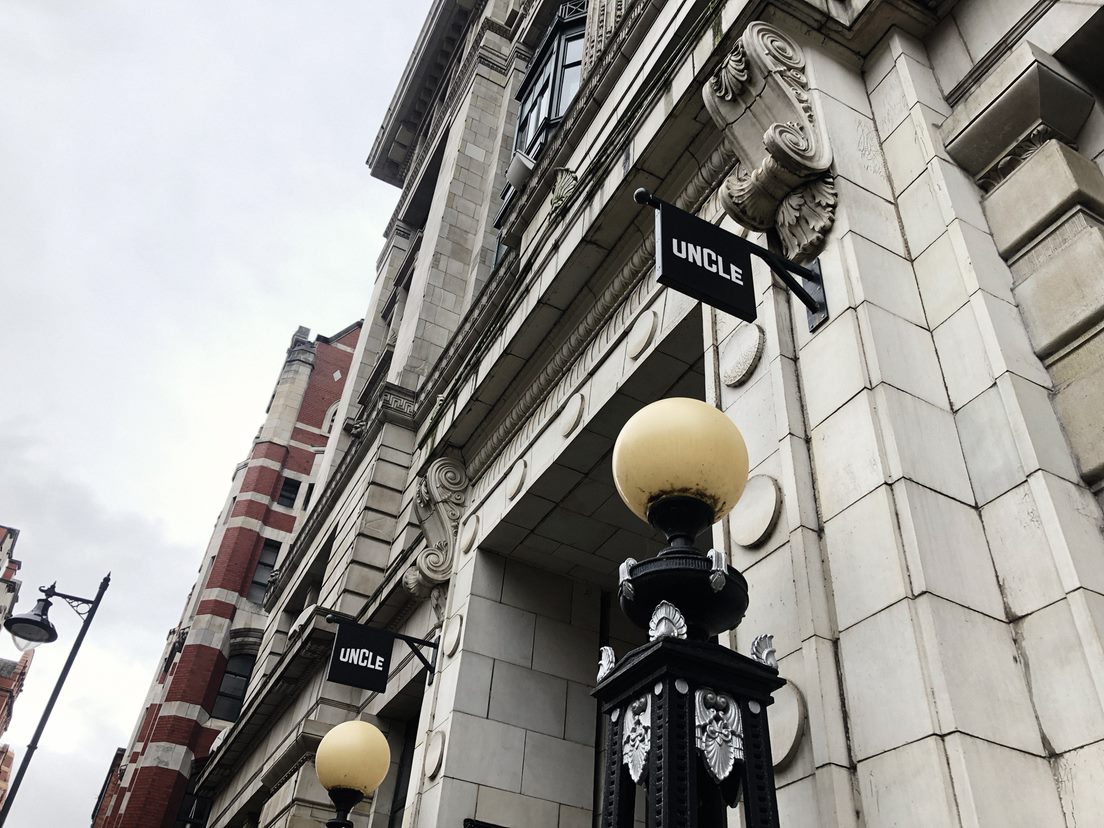 10 Fun Things You Can Do in Manchester
Manchester has undergone a complete revolution since the turn of the millennium. It now stands apart from other cities in the north as a mini-London, full of all the vibrancy, cool lifestyle and soul of the capital, but without the huge size or hefty southern price tags.
It's no surprise, therefore, that Manchester is now one of the most sought-after places to live in the UK, and there are fun things to do in Manchester for adults, couples, friends and individuals alike. This guide takes a look at ten of our favourites:
1. Parthian Climbing
Visit Parthian Climbing and you'll be looking up to the heavens - literally, as the centre is situated in the converted St Benedict's Church (Bennett Street, M12 5ND). The centre is packed with a huge variety of climbing routes - nearly 200 in total - that will challenge experienced climbers and enthusiastic novices alike. The trained staff are on hand to offer advice and ensure you're safe, while there's an on-site cafe where you can relax and refresh yourself, too.
2. Manchester 235 Casino
If you can't get to Las Vegas, then Manchester 235 Casino (Great Northern Warehouse, 2 Watson Street, M3 4LP) is probably the next best thing in this part of the world. It prides itself on offering the widest range of casino games in the city, and if poker is your thing, its poker lounges are among the busiest in the North. But don't feel you have to gamble: there are stylish bars and a restaurant from TV chef James Martin to enjoy, too.
3. Virtual Hideout
If the present day Manchester wasn't exciting enough, why not take a peek into the future at Virtual Hideout (51 Church Street, M4 1PD). Virtual Hideout runs a variety of games and experiences using a range of VR platforms, including HTC Vive, PlayStation and Oculus Rift. Put on your headset and immerse yourself in the worlds of Star Wars and Fantastic Beasts, conquer your fears in horror games, or put yourself on the pitch with the biggest stars in sport.
"Manchester is now one of the most sought-after places to live in the UK, and there are fun things to do in Manchester for adults, couples, friends and individuals alike"
4. The Crystal Maze LIVE Experience
Any adventurous child of the 90s will recall making their own Crystal Maze games at home - and now you can do it for real. The Crystal Maze LIVE Experience (Lower Byrom Street, M3 4FP) is where groups of friends can team up and play the cult game show as if they were on it, winning games in the Aztec, Industrial, Futuristic and Medieval zones before the grand finale in the Crystal Dome. It's just like you remembered it (although sadly without Richard O'Brien…)
5. Lucardo
Put your mental skills and problem-solving to the test at Lucardo (Virginia House, 5-7 Great Ancoats Street, M4 5AD), one of Manchester's best escape room centres. Take on your choice of six challenges, from attempting to bust out of prison, to channelling your inner wizard on the entrance exam at the University of Magic. This is a truly fun thing to do in Manchester for couples and groups alike, who want to push their minds to the limit.
6. Electric Gamebox
Take the best bits from virtual reality, add in the challenge of an escape room, and put it in a 360-degree immersive environment - you've got Electric Gamebox (Arndale Shopping Centre, M4 1AZ). Enjoy 30 or 60 minutes of gameplay with projection mapping, touch screens, motion tracking and surround sound all around you. Team up and explore adventures from mining for minerals on Mars to saving the Queen's corgis (no, really!).
7. The Archertype
It used to be considered bad form to shoot someone with a bow and arrow - but now you can do it for fun. The Archertype (Universal Building, Devonshire Street North, M12 6JR) is the place to play Archery Tag, where you attempt to hit your opponents with safe foam-tipped arrows, in a game with rules similar to dodgeball. Combining fast movement, pinpoint precision and fast decision-making, this team sport is unlike any group activity in Manchester.
8. Head Over Heels
If you're looking for something to keep the little ones entertained, then look no further than the Head Over Heels play centre in Chorlton (Albany Trading Estate, M21 0AZ). Head Over Heels has just about every type of adventure space you can imagine: sensory rooms, toddler playgrounds, a role-play castle, sports courts, shadow walls, infinity floors and much more. And the adults can relax and keep an eye on their kids at the Sky Terrace cafe bar.
9. Treetop Adventure Golf
Yes, Manchester really has a rainforest - well, sort of - and there are a couple of mini golf courses nestled within it. Treetop Adventure Golf at the Printworks (7 Dantzic Street, M4 2BS) is the perfect activity to keep everyone in the family entertained. Two 18-hole courses with superb forest-style decoration make for a special golfing challenge, and as they don't take bookings, you can simply turn up and play - ideal when you need to find something to do on a whim.
10. The Comedy Store
Everybody loves a laugh, and there will be laughs aplenty at Manchester's branch of the famous Comedy Store (Deansgate Locks, Whitworth Street West, M1 5LH). Up-and-coming comedians and household names alike make regular appearances across a range of gigs and formats. With only 500 seats available, it's best to book in advance, but it's the best way in Manchester to end a day on a high.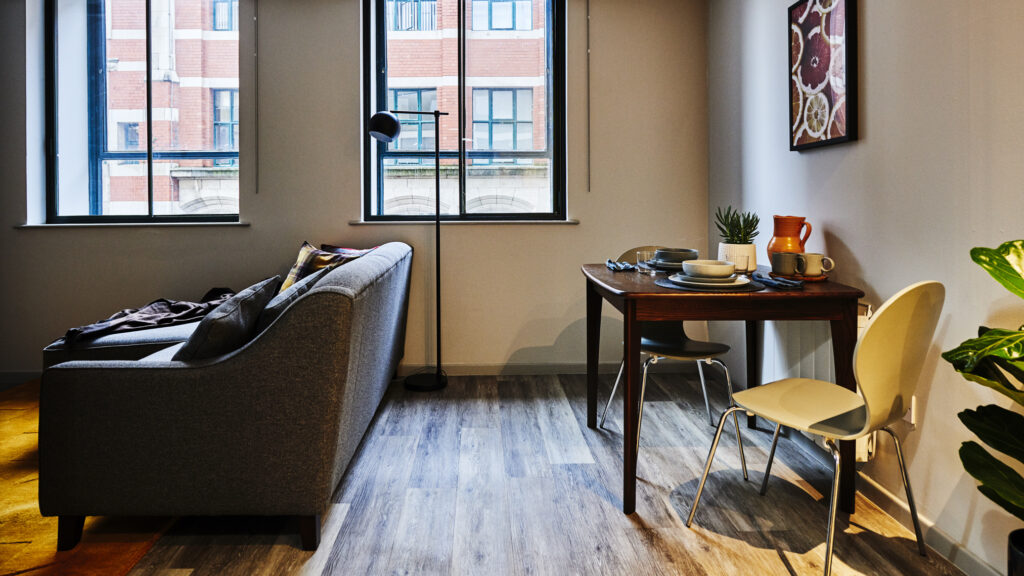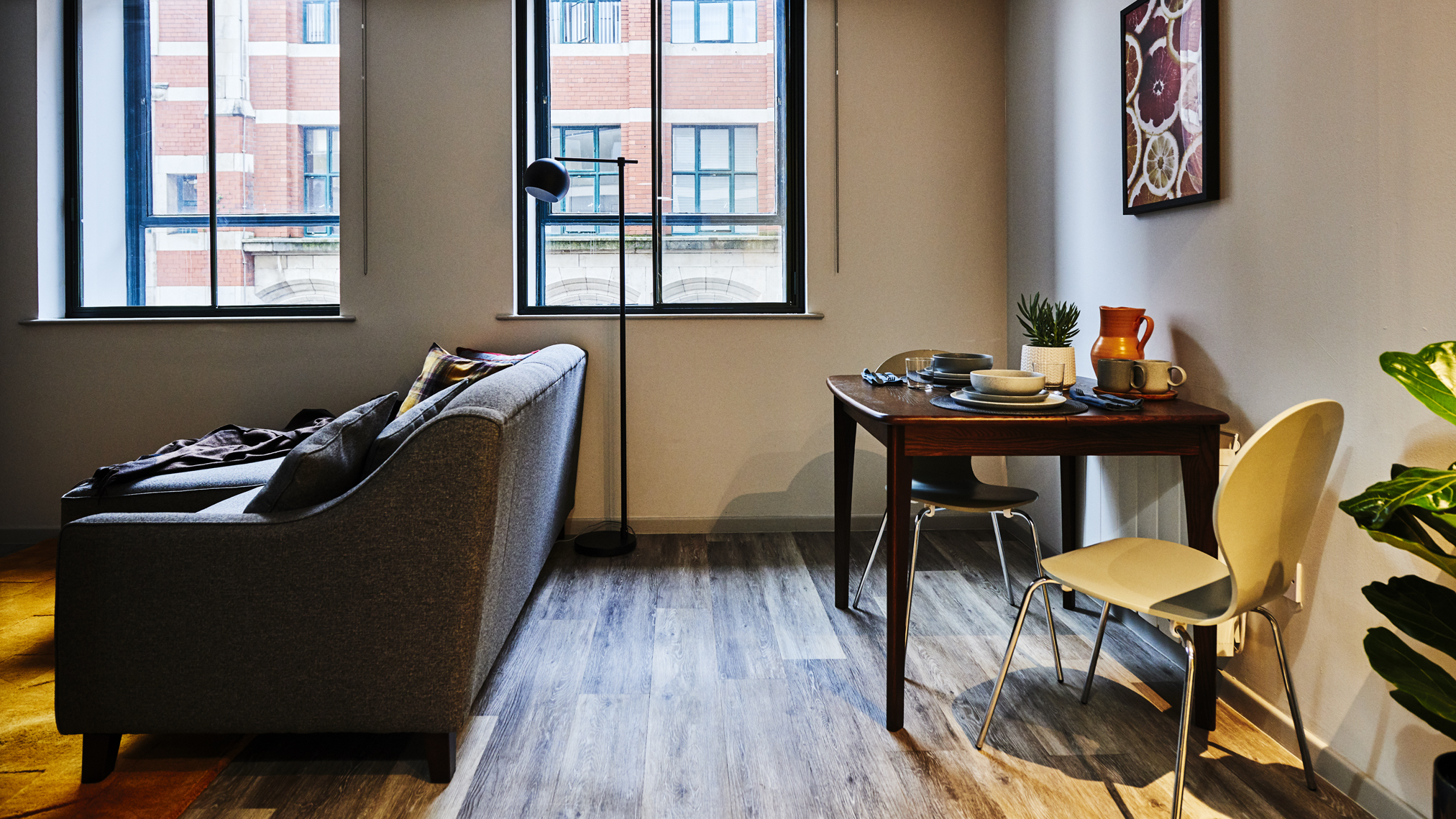 Learn more about living in Manchester
With activities like these and so many other fun things to do in Manchester, it's easy to see why living there is so popular. And if you want to live an outgoing, action-packed lifestyle, then you'll need accommodation to match.
Our selection of one-bedroom and studio apartments in Manchester are in a Grade II listed building, full of modern furnishings, and come with access to a gym, yoga studio and art room. If you'd like to find out more about our apartments in Manchester, get in touch with us today to book a viewing.